News
PGA Championship, Ryder Cup coming to Congressional under new PGA of America partnership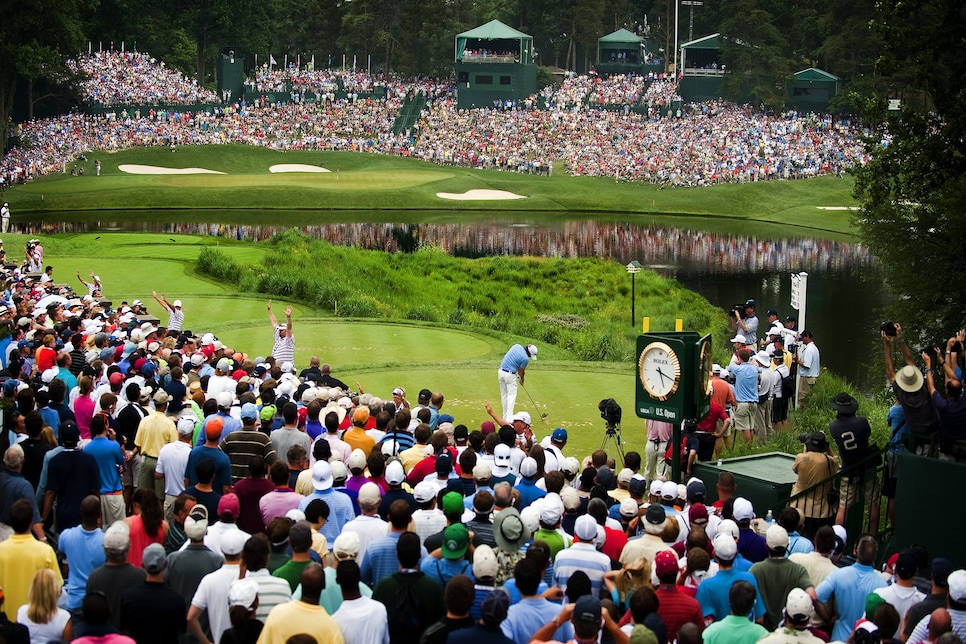 The future of the PGA of America's headquarters remains up in the air. But, judging by its litany of events announced on Tuesday, it appears the association is making the nation's capital its home away from home.
In the next two decades, eight PGA of America tournaments will come to Congressional Country Club in Bethesda, Md., highlighted by the 2031 PGA Championship and the 2036 Ryder Cup.
"This partnership with Congressional Country Club and its membership is monumental in scope and stature, and we are excited to showcase the range of championships and events that the PGA of America has to offer," said PGA of America interim CEO John Easterbrook in press release. "We're also looking forward to building a lasting relationship with the legions of knowledgeable golf fans from Maryland, Virginia and the District of Columbia, and believe they will enjoy their time with us and marvel at the talents we will bring to Congressional in the coming years."
Along with the PGA of America's two flagship events, other competitions heading to Congressional include the 2022 and 2027 Women's PGA Championship, the 2025 and 2033 Senior PGA, the 2029 PGA Professional Championship and the 2024 Junior PGA.
Congressional is no stranger to the big stage, having hosted five majors—including the 1976 PGA Championship—in its past. However, it's mostly been a venue for the USGA's signature championship, with three U.S. Opens visiting the D.C. property, the last in 2011.
Of particular interest is the 2031 PGA. When the PGA of America announced its decision to move its flagship tournament to May, it was assumed—and touted—that the championship would visit courses that weren't historically part of the U.S. major rota, primarily tracks in the southern and western United States. However, few, if any, of the 11 announced future PGA Championship sites subscribe to these sentiments.
The PGA now has the Ryder Cup sites locked up until 2040, with Whistling Straits (2020), Bethpage Black (2024), Hazeltine (2028) and Olympic Club (2032) designated for the biennial event.