PGA Championship
PGA Championship 2021: Lee Westwood latest player to drop out of Olympic consideration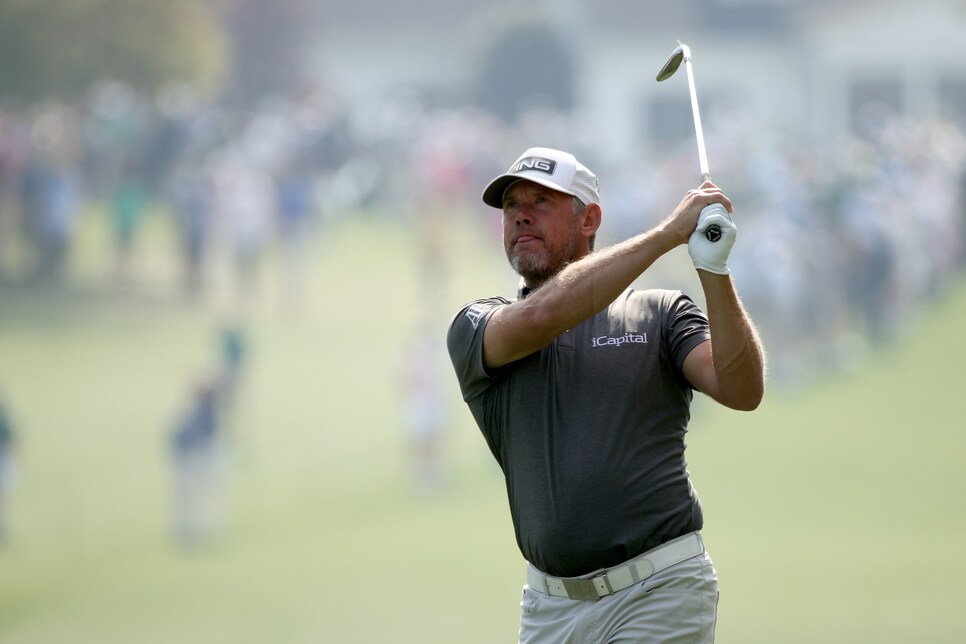 Lee Westwood is enjoying a career revival at 48 years old. That revival tour will not visit Japan, however.
On Tuesday at the PGA Championship Westwood was the latest big name to drop out of the 2021 Summer Olympics.
"I have already pulled out," Westwood said at the Ocean Course. "I've given notice that I'm not going to play in the Olympics."
Westwood said there were "many, many reasons" for dropping out, including family considerations and a condensed schedule. "I already proved a few weeks ago that playing seven in eight weeks is not good for me," Westwood said. "And there's already a lot of tournaments crammed in around there, Scottish Open, Open Championship. I need a couple of weeks off between there and the FedEx in Memphis. Then there's only another week off and I could be playing three FedExCup events, the PGA, a week off, then the Ryder Cup. I want to be in good shape for all of those. I think going to Japan the week before Memphis, just with all that going on, is a bad idea, especially when I can't say whether I'm in it at the moment anyway."
Westwood is the reigning European Tour Player of the Year and has carried that performance into 2021 with runner-up finishes at Bay Hill and TPC Sawgrass. Heading into the week Westwood, ranked 20th in the world ranking, was listed as the second alternative for Great Britain, with Tyrrell Hatton and Matthew Fitzpatrick in the top two team spots and Paul Casey the first backup.
Westwood joins a growing number of marquee attractions to pass on the Tokyo Olympics. World No. 1 Dustin Johnson and Adam Scott have already publicly withdrawn from consideration, with Webb Simpson also expressing hesitation at traveling to Japan for the competition. Last week World No. 3 Jon Rahm said he wanted to play but the Olympic committee "wasn't making it easy" with a number of restrictions facing athletes and their families.
The top 15 players in the Olympic Golf Rankings (which essentially mirror the Official World Golf Ranking for men and the Rolex Rankings for women) will be eligible for the Olympics up to a maximum of four golfers per country. After the top 15, the field will be filled until getting to 60 golfers by going down the Olympic Golf Ranking, with the top two ranked players qualifying from any country that does not have two or more players from the top 15. The host country, Japan, is also guaranteed at least two golfers in the field. Men's qualifying ends on June 21, the day after the U.S. Open; women's qualifying ends June 28.
The men's competition at the 2021 Summer Olympics begins July 29 at Kasumigaseki C.C., just outside Tokyo, Japan. Justin Rose is the defending gold medal winner.