KIAWAH ISLAND, S.C. — It's unclear whether the PGA of America uses terms like "rota" or "anchor site", but whatever nomenclature it employs to signify a favored and worthy venue for its PGA Championship, it should be applied to the Ocean Course at Kiawah Island.
The Pete Dye marvel in the low country dunes of South Carolina has given us two hall-of-fame legends hoisting the Wanamaker Trophy and arguably the greatest Ryder Cup of all time. Joining Rory McIlroy's record-setting win (margin of victory) in 2012 now is Phil Mickelson's record-setting win (that Julius Boros citation we've heard for decades) and an 18th-hole scene that will go down in championship lore. The recent knock on the PGA Championship is that it's the one men's major without an "identity," a malleable term. The images and sound from Sunday at the Ocean Course will certainly strengthen its confidence.
It was a week that should lend the Ocean Course another shot and barring some future logistical disaster, repeated chances at some set interval. The PGA Championship's move to a May date has opened up swaths of the country that previously seemed ill-suited for an August major. Kiawah has now hosted in both months with success, but this week proved that late spring is an absolute sweet spot. The temperatures, winds and lack of precipitation were precisely what you want and gave the PGA of America full autonomy of its setup. Some of that is good fortune, but bringing the championship here in May (as opposed to some more water-logged locales during that spring month) put the odds in your favor.
Setting aside the architectural merits of the course, which also held up this week, the Ocean Course brings aesthetic variety to men's major championships. The two rotating men's majors are accustomed to going to the coasts, but rarely are they in actual dunes pressed up against the ocean like this. It brings a different setting, a different region and a different style of golf to American men's majors. New York is an amazing city, but it's good to wander outside of the metro area every now and then. Parklands courses are a backbone of golf in the U.S., but it's nice to see beach golf in the wind every now and then. The wind directions may change, but its presence is so reliably a factor and made the venue stand out in a unique way among American major championships. Kiawah offers a change-up and one that we should see regularly.
Aesthetically, it should have a place in a rota. Architecturally, it should have a place. The elements and layout forced players to get creative and rely on multiple shot shapes and trajectories. Launch-monitor golf was only going to take you so far. The leader board was a mix of games, from modern bombers and shot-makers like Brooks Koepka to crafty veterans considered past their contending prime like Padraig Harrington. The winner had all of the above.
"I have to say, this was probably the best major setup I've ever seen," said Harrington, a three-time major winner who at age 49 finished an impressive T-4. "It may have been equaled in the past but couldn't have been better. I know the golf course is fantastic, but they really set the course up that there was opportunities to make bogeys and opportunities to make birdies. It really was that case. I'd love to play this style of golf every week, and I would be a bit more competitive than playing a regular tour event, it's hard." Bringing more styles of play and variety of games into contention can only reflect well on your test of golf.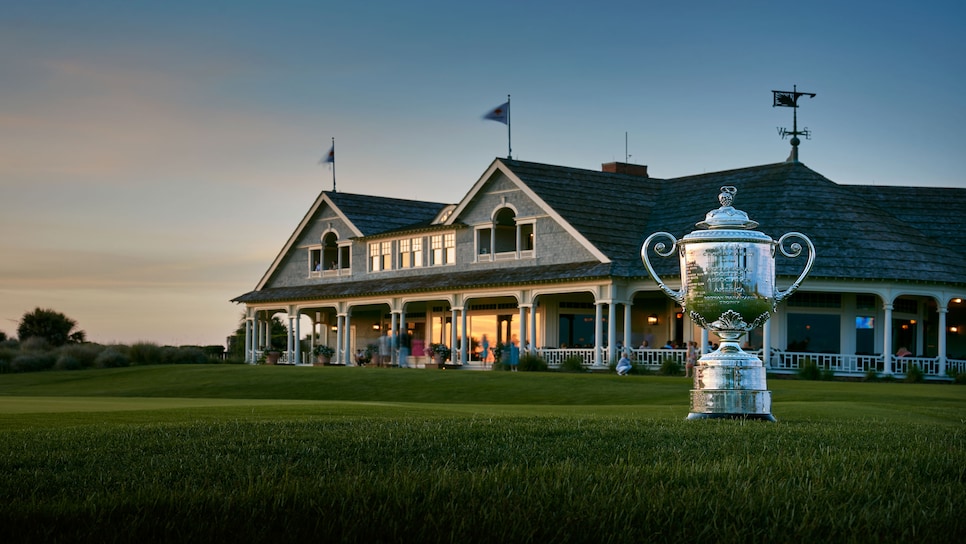 In its two times hosting the PGA Championship, the Ocean Course has produced two Hall of Fame claliber champions in Rory McIlroy (2012) and Phil Mickelson (2021).
Gary Kellner
The biggest strike against Kiawah is its accessibility. The Ocean Course sits at the very end of a two-lane road on a barrier island. That became something of a logistical challenge-to-nightmare in 2012. There's also only so much usable space in the dunes and marshlands to put the infrastructure modern major championships require. While a return to full crowds at sporting events is, of course, preferred, the pandemic-induced limited galleries in 2021 certainly mitigated those logistical challenges. And in the end, nothing about the galleries looked, sounded or felt limited.
The PGA of America now also has another rep to learn from and adjust those logistical operations. There were plenty of changes and preventative measures put in place based on the shortcomings of 2012. There's now another operation to study. Technology, transportation and communication continue to advance—who knows, maybe the next time a major rolls around to Kiawah, each ticketed fan may be dropped via drone with minimal fuss. The point is, everything else is too good for the logistical operation, which should only get smoother, to be a non-starter.
The sex appeal of a winner does not prove a venue's worthiness. It helps, but there can be boring slogs at some of the most expertly designed courses and dramatic legends at courses that the sharpest architecture minds mock. So Phil, Rory, and a War by the Shore are not proof alone that the Ocean Course is working, but it doesn't hurt the argument. That argument as a consistent major championship stop has never been stronger.