News
PGA Championship 2020: Why players and caddies were wearing rainbow ribbons at TPC Harding Park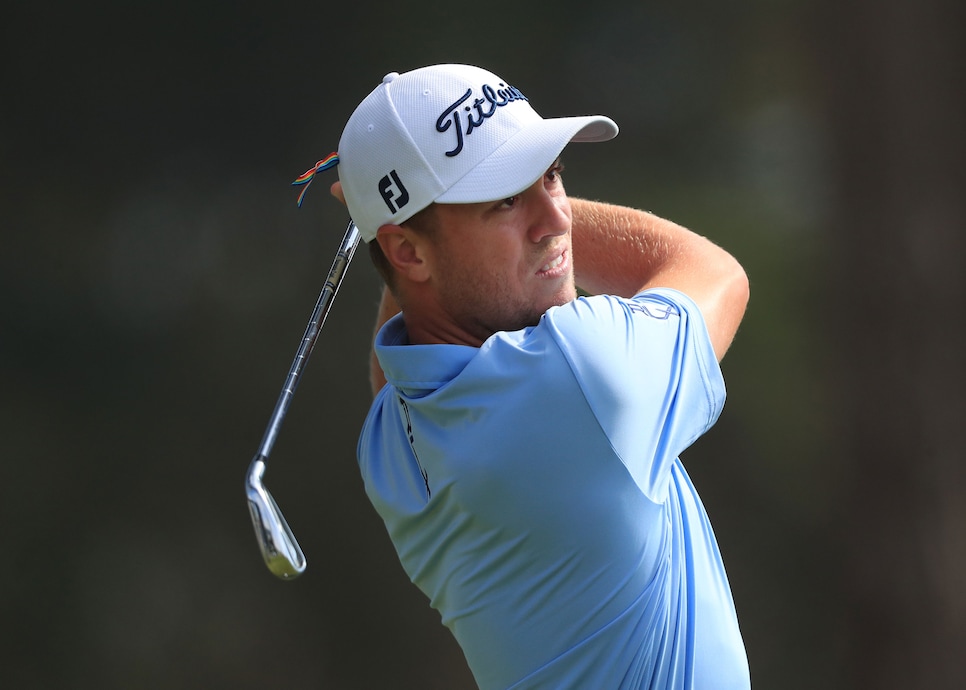 If you've been watching the PGA Championship, you've undoubtedly noticed several players and caddies wearing rainbow ribbons on their hats at TPC Harding Park and might be wondering why.
Unfortunately, the reason is heartbreaking.
Last month, Mia Villegas, the 22-month-old daughter of PGA Tour pro Camillo Villegas, died of cancer. Earlier in the year tests showed that she had tumors on her brain and spine.
According to a tweet from the PGA Tour, Mia loved rainbows, which inspired the idea of the ribbons as a tribute to the little girl and her family.
Per the PGA Tour's website: "Thanks to the support of events like the WGC-FedEx St. Jude Invitational, families never receive a bill from St. Jude for treatment, travel, housing or food—because all a family should worry about is helping their child live."
To honor the Villagas' family further, many players continued wearing the ribbons this week in San Francisco.