News
PGA Championship 2020: Gary Woodland goes the anti-Bryson route, shedding pounds with promising results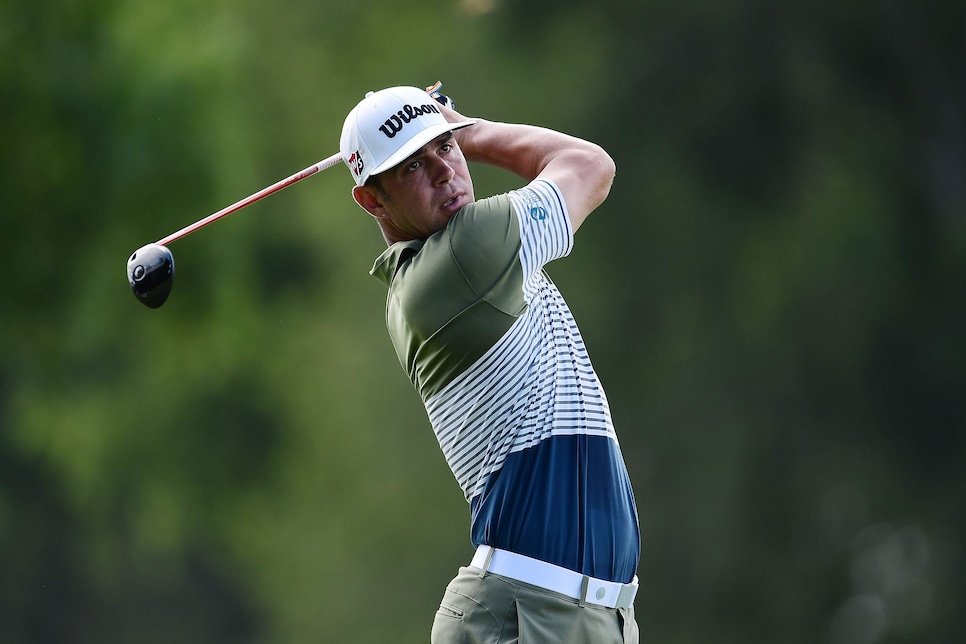 Gary Woodland says he lost weight to be healthier for the long haul in his career.
Stacy Revere
When it comes to pro golfers and their diets, Gary Woodland is the anti-Bryson DeChambeau.
While DeChambeau has been bulking up in order to chase clubhead speed and increase distance by inhaling six or more protein shakes, five pieces of bacon, four eggs, steak, potatoes and other high-calorie foods on a daily basis, Woodland has gone the other direction. The 36-year-old reigning U.S. Open champ has shed at least 20 pounds from his 6-foot-1 frame, bringing him to around 180 pounds as he prepares to tee it up at this week's PGA Championship at TPC Harding Park in San Francisco.
"I would say my 3-year-old probably eats better than I used to," Woodland said on Wednesday. "It's probably something I should have done a long time ago, take care of my body a little bit. I'm getting a little older [and] being out here, hanging around Justin Thomas and all these young guys, I need to take care of myself if I want to be here for a lot longer."
So when the season was put on pause for three months because of the COVID-19 pandemic, Woodland went to work. It started with cutting out fried foods, sugar, flour, gluten and dairy from his diet, according to David Alexander of DBC Fitness in Miami, Woodland's trainer for the last five years.
Woodland also started drinking a gallon of water a day and eating more lean proteins, vegetables and fruits. He reimagined his workouts as well, training twice a day for six weeks, with one session focused on cardio and the other on core work. The results were noticeable. Woodland was down more than 25 pounds when he returned to action at the Charles Schwab Challenge in his first start following the break. He also felt the change was necessary with 10 tournaments in a 13-week span, including two more majors after this week. He's added a few pounds back on since, but still looks svelte.
Slimming down also doesn't seem to have impacted his play, at least not negatively. In his last six starts, Woodland has two top 10s, which is only one fewer than he'd had in his six events prior to the break. He's also hitting it close to the same distance he was last season and his iron play is slightly improved.
"I feel I'm in a pretty good spot where I want to be right now," Woodland said. "I feel better when I get done walking after the round. That's the big deal, with all the travel going to East Coast, West Coast, the strain of hitting all these golf balls and everything with your body, I wanted to feel better, and more than healthy, I wanted to be healthy. I wanted to be out here for a long time, and I needed to change my body to do that."