The Loop
PGA Championship 2020: Steph Curry crashes Harding Park and Collin Morikawa's winning interview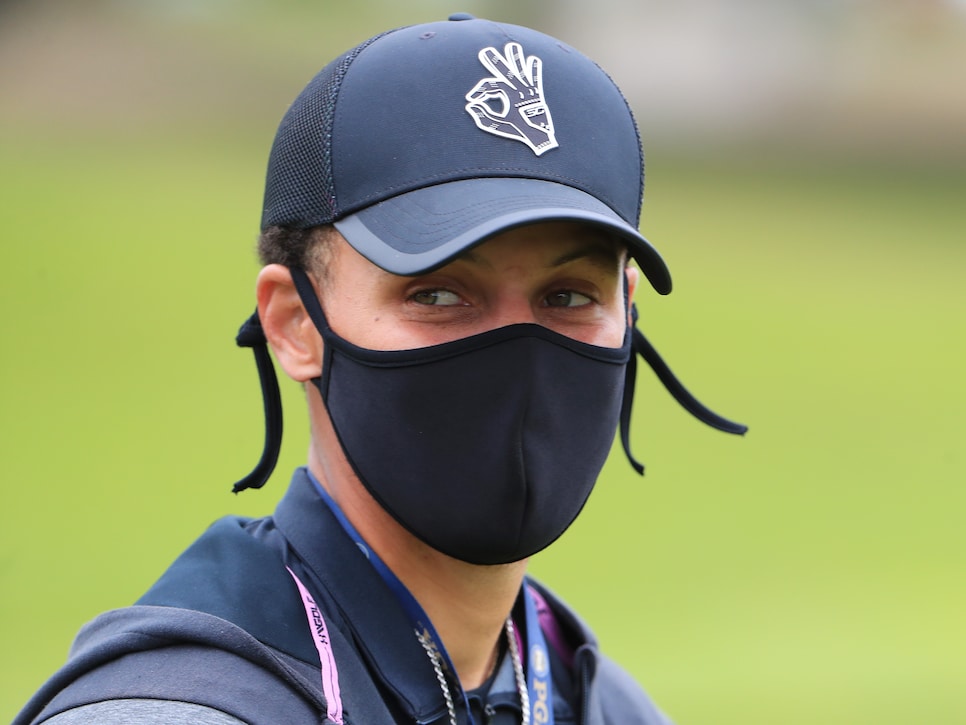 NBA star Stephen Curry of the Golden State Warriors attended the final round of the 2020 PGA Championship at TPC Harding Park.
Tom Pennington
There was Collin Morikawa, in the throes of trying to win the PGA Championship on Sunday in the first major he'd played in as a pro, when he got to TPC Harding Park's ninth hole and noticed that a certain superstar was following along.
Steph Curry was in the house.
With the Golden State Warriors not qualifying for the NBA's restart, Curry had plenty of time on his hands and, of course, is a die-hard golf fan and talented player himself. And with no fans on property, the 6-foot-3 guard was easy to spot. Morikawa's caddie, J.J. Jakovac, is also a big Warriors fan.
While it wasn't quite Joe Montana spotting John Candy in the stands during a game-winning drive in the Super Bowl, it made for a fun moment afterward.
After Morikawa closed out his final-round 64 to win, guess who the first question came from in his press conference afterward?
Curry crashed the post-round media session and asked if the 23-year-old is a leader board watcher, if he knew where he stood and what his mindset was the last couple of hours.
"I do look at leader boards," Morikawa conceded. "I want to know where I'm at. Why not? I don't think it affects me. I think it helps to know where you're at. I don't want to be coming down 18 knowing I need to make par, and trying to force a birdie or doing something stupid.
"I knew where I stood stepping on 16 tee. I knew I hit a good shot—I had to hit a good shot, tied with Paul [Casey] after he just made birdie."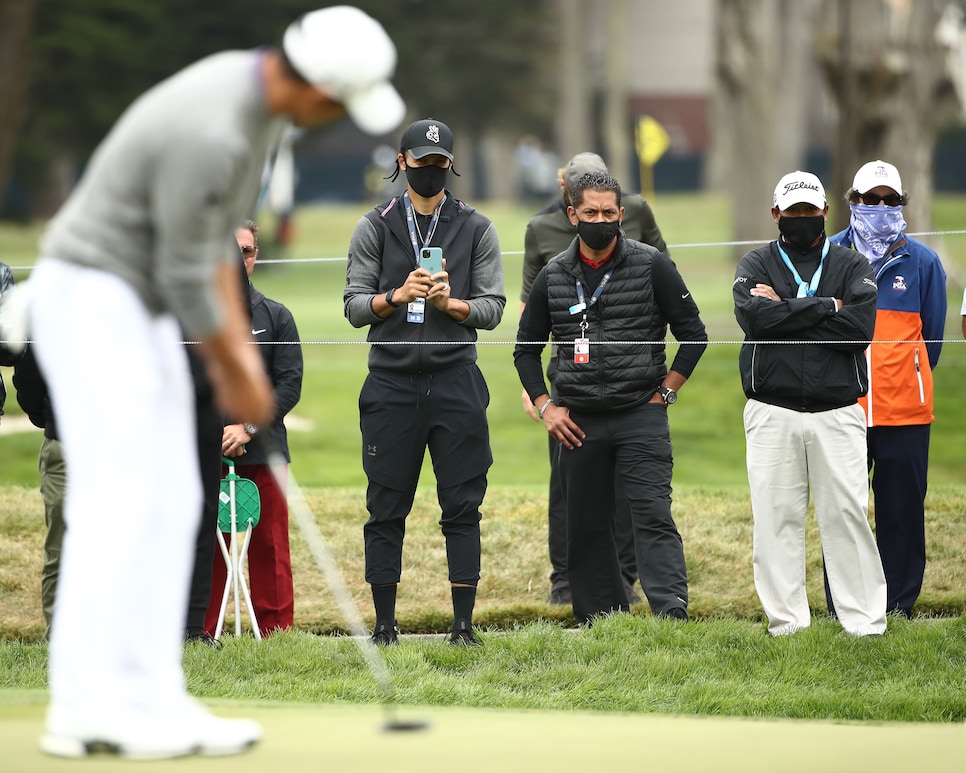 Stephen Curry takes a photo of Collin Morikawa on the seventh green in the final round of the PGA Championship.
Doug Pensinger
It was a shot Curry could certainly appreciate given all the big ones he has hit in his career. And it's clear he could have a job in the media biz if he ever wants one.
But he had something more immediate on his mind: ccaddying for Morikawa. Though we're pretty certain Jakovac isn't giving up that bag anytime soon, it must be nice to know that Curry has his back should he ever need someone to fill in [although Morikawa, who grew up in L.A. admitted he isn't a Warriors fan].
"Perfect," Morikawa said. "I can't wait. I want to see your game."