The Loop
PGA Championship 2020: If this Justin Thomas quote is true, he is an American hero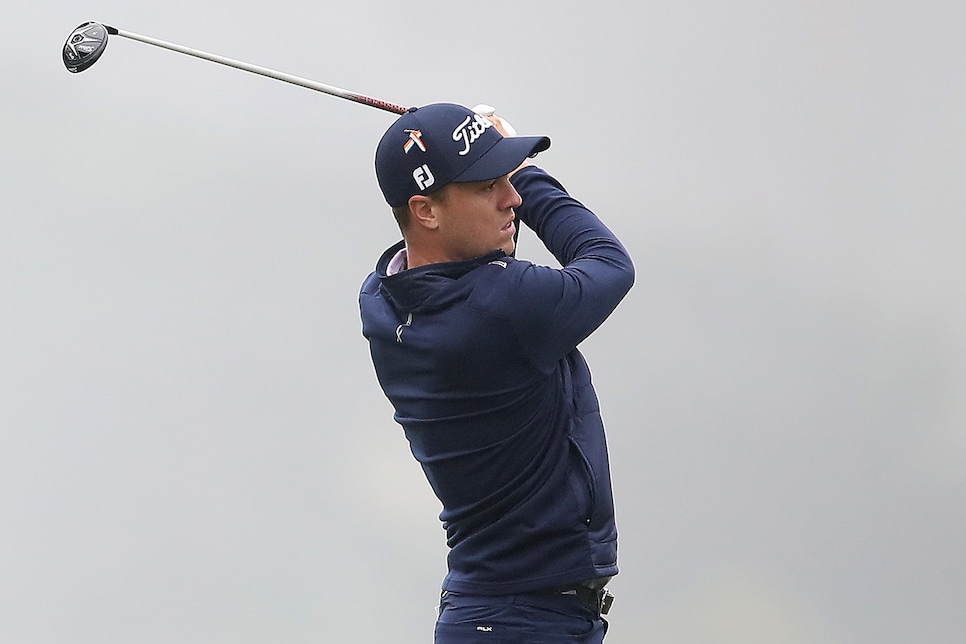 Justin Thomas enters the PGA Championship as the No. 1 player in the world. If his following remark is true, he's also the No. 1 player in our heart.
Thomas spoke to the media at TPC Harding Park Tuesday, and for the most part it was your standard, "The course is great, my game feels good, I like my chances" pre-tournament pressor. Save for this glorious gem the 2017 PGA champ delivered halfway through, a gem that gives us hope that the ever-hanging cloud of 2020 may soon dissipate.
It was a simple question: How would you compare packing for this PGA Championship in August with packing for the British Open? And Thomas' first part of the answer is not particularly noteworthy. It is near the end where we exit Conventional Avenue and turn onto Swagger Lane.
"That's a good question. It's pretty similar. I would say both weeks -- here you're more likely to be wearing a short sleeve, but you're pretty much looking at whatever that layering piece is is what you're going to be in the entire day. But the thing is for the Open, you're most likely going to be throwing a rain suit on with whatever you have, whether it's that cold or whether it's just raining. That's what I've done many times.
In case you missed, let us restate: THE MAN PLAYED THE OPEN CHAMPIONSHIP IN SWEATPANTS.
Now, some have argued that wearing sweatpants in public is a signal to the world that you have given up. These are also the same people who think kids should not have a summer vacation and assert anything other than 2 percent milk is the devil's work.
So for Thomas to wear sweatpants to work, during one of his work's biggest weeks, at clubs that are notoriously pretentious and snobby...forget living the dream. Justin Thomas IS the dream.
To be fair, when going through Getty Images it appears Thomas, in fact, is wearing golf pants. Or at least was at last year's Open at Royal Portrush. Perhaps Thomas is referring to past Opens. Honestly, there's only so much time we could devot to something so stupid.
In short, we're giving Thomas the benefit of the doubt. After all, we need heroes now more than ever.