News
PGA Championship 2020: Ben An makes hole-in-one, continues to be a content machine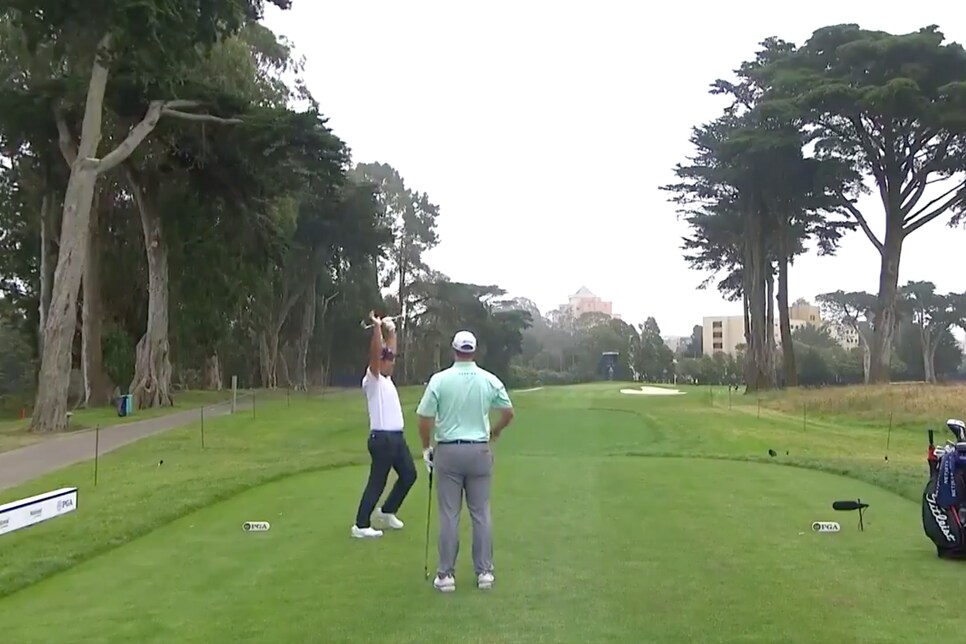 There's no cheering in the press box. But there are two kinds of people in this world. Those that love Ben An, and those without a soul.
An, easily the best follow on Golf Twitter (just the week, he posted a photo of a botched attempt at his name in the PGA Championship locker room) An is also a heck of a player, making his first Presidents Cup appearance last year and posting two points for the International squad. Despite a rough few days at Harding Park, the 28-year-old is making the most of Sunday, making the turn in three under.
That providence seemed to end at the par-5 10th, as An took a par on the easiest hole on course. Only An decided to make up the difference on the par-3 11th with a hole-in-one.
For those scoring at home, that is the first ace of the tournament. However, the beauty of Benny An is not captured by this mere feat. It's the primal cheer it elicited from the green, followed by the unencumbered, arms-raised response from An met by a good-natured laugh from partner Sepp Straka.
In short, find something in life that you enjoy as much as Ben An enjoys life.