News
PGA Championship 2018: Jordan Spieth says easy conditions take away his advantage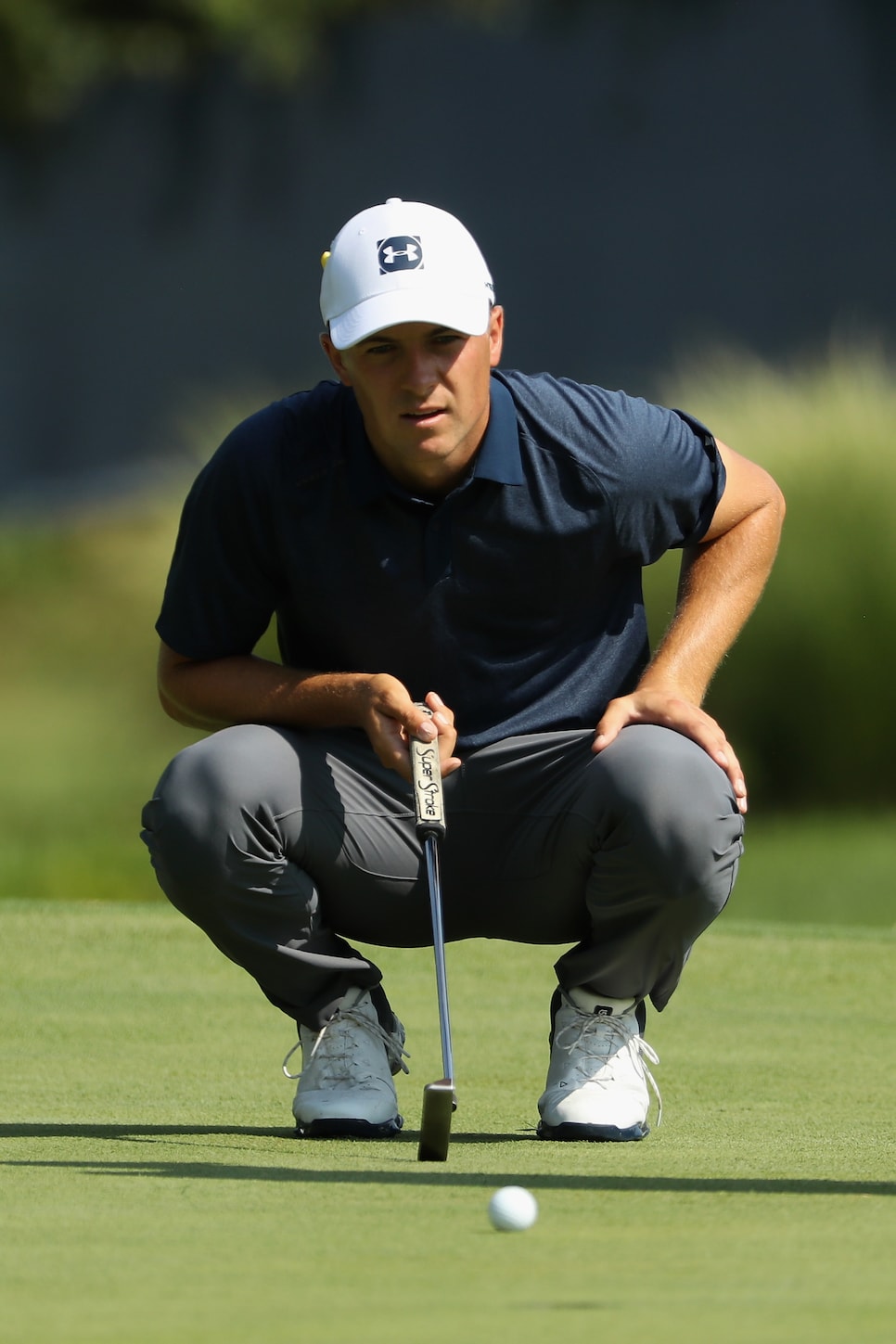 Streeter Lecka/PGA of America
ST. LOUIS — Jordan Spieth shot a bogey-free 66 Friday at the PGA Championship. Plenty to be happy about, right?
"A little frustrated at this place in general," Spieth said when asked his impressions of Bellerive after the first two rounds. "It's tough to come to a venue with bent grass greens and this kind of weather. This course is, would be phenomenal in, and probably is phenomenal, if it's not playing so soft. And it's not the rain that came on Tuesday, it was like that on Monday. So you can just, you just fire in and you get away with more, like you don't have to be as precise. That's frustrating in a major championship because typically what it does is you don't really have to be as precise on and around the greens. That's frustrating to me because I feel like that's an advantage that I have. So personally I would prefer more difficult and firmer faster conditions on the greens."
It might sound like whining—everyone has to play the same course—but the soft conditions have indeed opened up the scoring.
Friday, Brooks Koepka and Charl Schwartzel both shot 63. Kevin Kisner carded a 64. Overnight leader Gary Woodland, who shot another 65 on Friday to remain atop the leader board after the morning wave, has never finished in the top 10 of a major. The scoring average for the par-70 layout was still under par—69.6—by mid-afternoon.
That said, Spieth also realizes he might have not otherwise been around this weekend given how he hit it in the opening round.
"I would have shot a much higher score [Thursday], given you got to be in the fairways in order to hold greens where they need to be," he said. "So I'm not saying that my score would be any better, I'm just saying what you would like to see in a major championship."