News
PGA Championship 2018: How big is the economic impact for St. Louis from holding the PGA? It might surprise you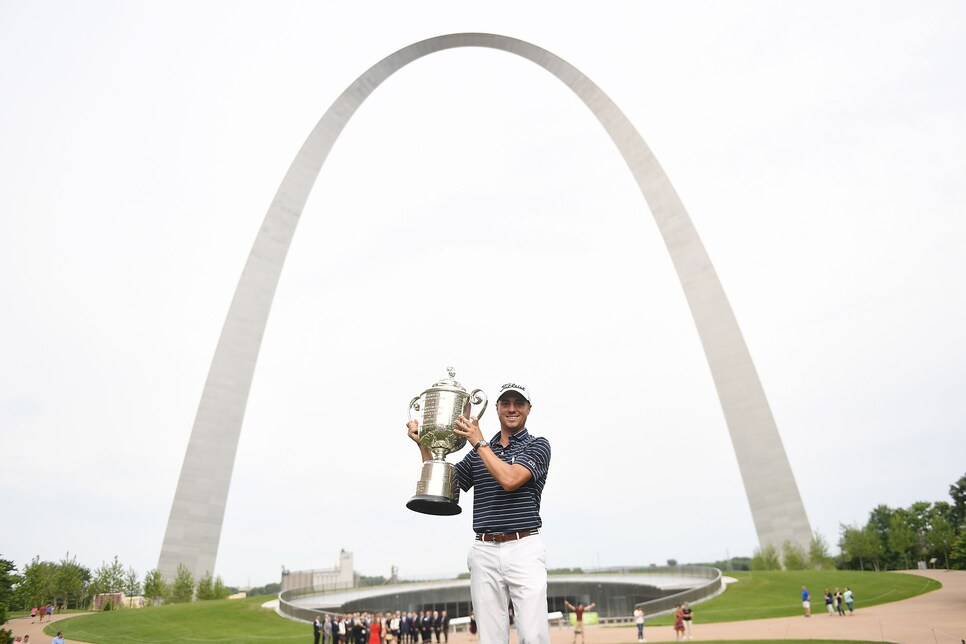 We won't know until Sunday who the PGA champion will be, but the "big winner" at the PGA Championship appears to already have been determined. The honor goes to greater St. Louis, which is expected to see $102 million generated for the local economy thanks to having Bellerive Country Club host the championship.
That revenue estimate falls in line with the previous five years of data garnered by the PGA of America, which tracks the economic impact of the championship in the region of the country that the event is held.
The past two years at Baltusrol Golf Club in New Jersey and Quail Hollow in North Carolina, $100 million was generated by virtue of the championship, as was the case in 2014 for Louisville, Ky., when Valhalla held the event. In 2013 and 2015, Oak Hill Country Club in Rochester, N.Y., and Whistling Straits in Kohler, Wis., generated $102 million.
Much of that revenue comes in the form of spectators and businesses patronizing the championship and spending money in the community. But there are other sources that help add up to that number.
"I think people just don't understand what it means for the local economy from the standpoint of the jobs [a major] can create on a short-term basis," said Steve Mona, World Golf Foundation CEO, who has analyzed the data across majors. "Think about building the infrastructure, all the tents and walk ways, then taking it all down."
Mona estimates that roughly 2,000 temporary jobs are created to help stage a major championship. "You have local police, off duty folks working and directing traffic," he said. "Think about catering an hospitality during the week. And then there are the obviously things like hotels, rental cars, all that jazz."
As the PGA of America begins to hold the PGA Championship in May starting next year with Bethpage Black, the possibility of bringing the event to new markets arises that could tap into pent-up demand to see major championship golf. (Much has been written of the potential of Texas course getting to host a future PGA, something that hasn't happened since 1968). Mona says there is the potential then to connect with new corporate entities in a given area and increase the possibility of generating more revenue, but the number wouldn't vary too much from the $100 million threshold.
"The one area that's a variable is the amount of corporate support a local area can provide and generate," Mona said.
The PGA Championship is expected to reach 500 million households in 145 countries and territories.