News
PGA Championship 2018: Here are the payouts at Bellerive, including a whopping prize for the champion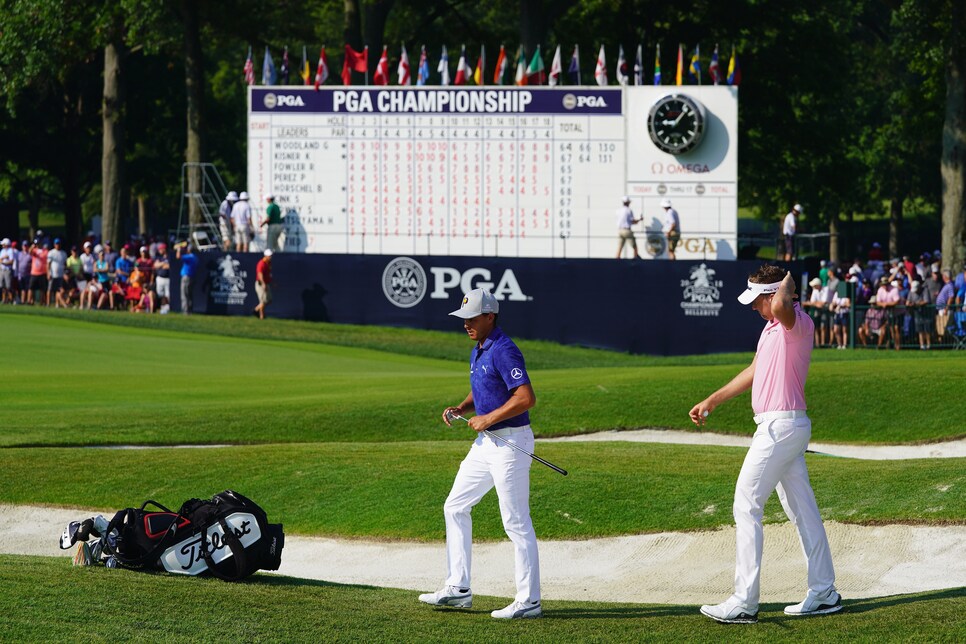 ST. LOUIS—The Wanamaker Trophy is one of the biggest trophies in golf. What winning it does to the back account ain't small, either.
The PGA of America announced this year's winner at the PGA Championship will take home $1.98 million from Bellerive. That's about $10,000 more than Justin Thomas earned capturing last year's title at Quail Hollow. And finishing second in St. Louis ain't too shabby, with the silver medal getting $1.18 million.
The top 24 finishes will make six digits. The total purse is $11 million, a raise of $500,000 from 2017.
The winner's payout matches what Patrick Reed earned at Augusta National for his green jacket, while Brooks Koepka cashed in a cool $2.16 million for his feats at Shinnecock.