News
PGA Championship 2018: Did Ian Poulter gamble by arriving late to Bellerive? Not by the looks of his Thursday 67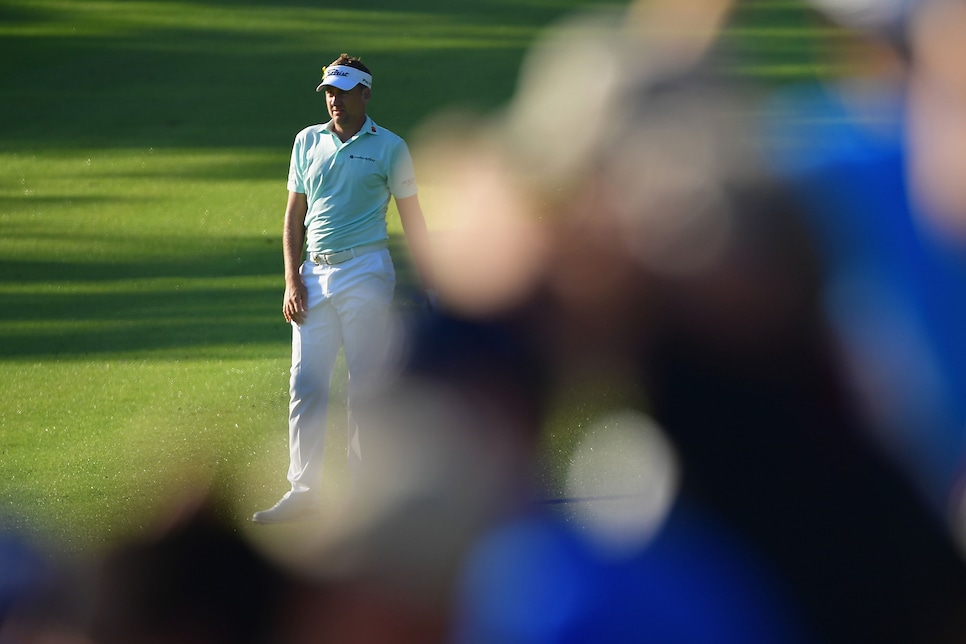 Stuart Franklin/Getty Images
What's the value of local knowledge in a major? At this week's PGA Championship, Ian Poulter is putting the question to the test. On the tail end of a five-week stretch of play in three countries on two continents, the 42-year-old Englishman shot an opening three-under 67 to find his way on the leader board at Bellerive Country Club just a day after arriving in St. Louis.
Poulter played the back nine on Wednesday, then walked the front nine holes ahead of his Thursday morning tee time. It was a calculated decision based on the steamy and wet weather forecast and a desire to catch his breath. With Monday's temps in the high 90s and storms predicted for Tuesday, plus his family returning to the U.S. after a summer based in U.K., Poulter bet that another night in own bed was the best bet for a low score come Thursday.
"Off the tee, everything's in front. You can see everything. You can see the bunkers, landing areas," Poulter said. "And especially when it's as soft as this. It's not like you need to know too much about how the ball is going to land into the greens. It's going to be very soft. So, yeah, I mean, it was a perfect opportunity to make a couple of days rest."
It has been a busy time for Poulter, who began his recent run of play at the Scottish Open, then continued on to the Open Championship at Carnoustie, the RBC Canadian Open and the WGC-Bridgestone Invitational. Five weeks he says is about the most he's willing to do, but there has been an ulterior motive this season: making the European Ryder Cup squad.
Poulter's finishes have been impressive, with a T-12 in Canada and a T-10 at Firestone. He's two spots away from automatically qualifying for the team based on the World Points Ranking, with two more events ahead of him, including this week at the Bellerive.
"I could have [qualified] last weekend," said Poulter, who started the final round with a share of the lead. "That's why I'm a little frustrated that I didn't get it done, but I think I can squeeze in if I play well here."
So far, he got off to a good start with just one bogey and four birdies, including one on his final hole.