News
PGA Championship 2018: A move from August May be the right call after all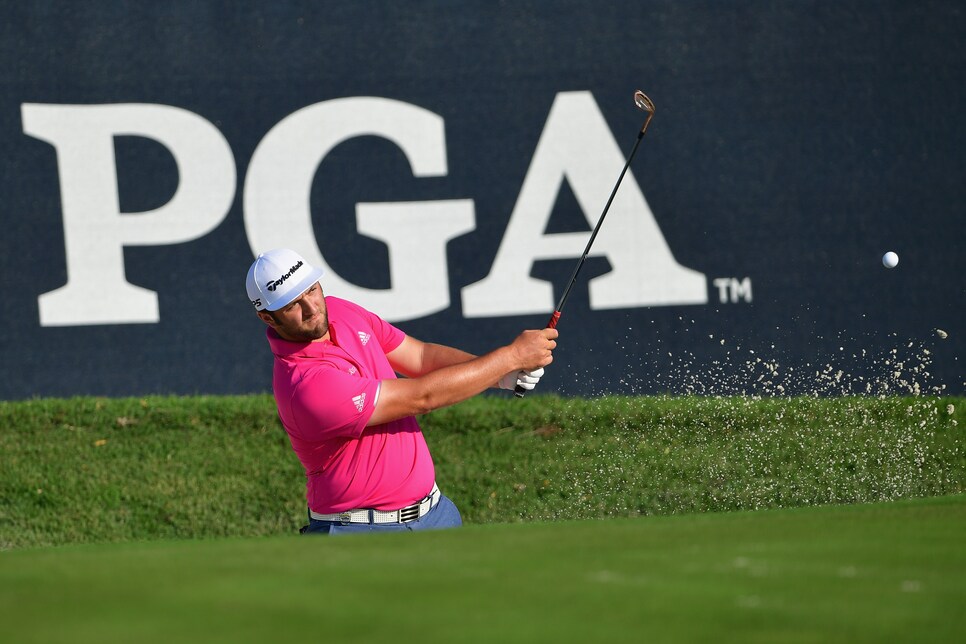 Photo By: Stuart Franklin
ST. LOUIS — As he often does, a Golf Digest colleague, John Huggan, asked a question over lunch that caused all conversation to pause. "What," he said, "are we doing here?"
I, for one, was eating a chocolate chip cookie.
No, really, Huggan said again, "What are we doing here?"
Here being Bellerive Country Club. It's a nice enough golf course, on the western edge of a nice enough city, St. Louis. It wasn't so much that Huggan had no affection for Bellerive, though the curmudgeonly Scotsman can find a fly in most soups. More to the point, he asked why the golf world has convened at this nice-enough golf course for the 100th PGA Championship? For the centennial edition shouldn't we be somewhere wonderful? One of the giants, an Oakmont, a Winged Foot, Olympic.
The PGA of America's CEO, Pete Bevacqua, will have none of such talk. He has said "the reception we've already received from this community has been really off the charts. . . . The level of support from not only the club, but the city of St. Louis, has been amazing." CEOs talk that way, of course, or they wouldn't be CEOs, and then Bevacqua went off-script with a tidbit intriguing to any golf history addict.
"I was lucky enough, when I lived back in New York," he said, "to be a member at Siwanoy Country Club for years. At the 18th hole at Siwanoy, they have this rock with the last few rounds, the brackets of the first PGA Championship. So you think, 100 years later, we're here at Bellerive. It is really special."
Wait. Wait one minute. No, Pete. As special as Bellerive might be, what would be really special is to play the 100th at Siwanoy with hickory sticks, featheries, and fairways mowed by hungry goats.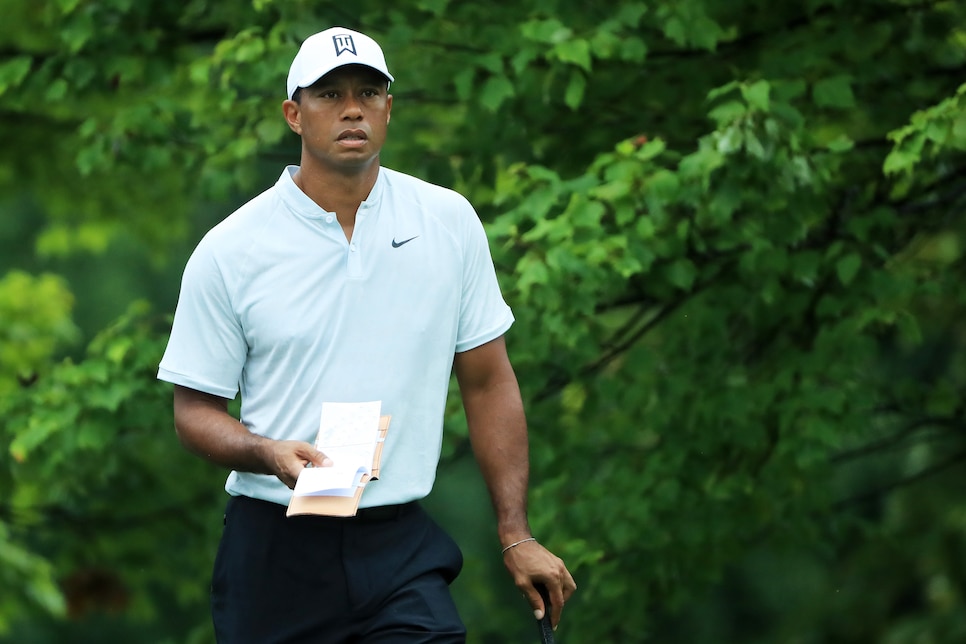 Anyway, here we are for not only the 100th PGA but the last scheduled to be played in August. Next year it moves to May. There it will follow the Masters and precede the U.S. Open. The move gets the tournament out of the Olympics' way every four years and makes more room in late summer for the PGA Tour's FedEx Cup playoffs. More important in terms of prestige and media attention, the PGA will become the second major of the season rather than the fourth and last, too often an anti-climactic event struggling to be noticed after the history-makers have made their history.
The first of those May PGAs will be played on New York's Long Island, at Bethpage Black, a confluence of events that suggests a question to be answered by the weather gods. Long Island in May? If we identify St. Louis in August as a blast furnace disguised as a city, might not Long Island in May be a gathering gloom of icy rain?
"In terms of May," Bevacqua said, "… we're about as close to 100 percent confident in that decision as possible. That doesn't mean there's not going to be difficult situations, but there's difficult situations whenever you conduct a major championship." He added that the "stars aligned" to make possible a decision that would "hopefully continue to elevate the PGA Championship."
The night before lunch with my friend Huggan, I attended a musical at St. Louis' famous Municipal Opera Theater. In "Meet Me in St. Louis," a family in 1904 faces a decision: Do we stay in sleepy St. Louis or move to New York with its infinite possibilities?
Well, if that's not a precise parallel to our conversation about sleepy, unnoticed Bellerive as opposed to say, the famous Bethpage Black monster, it's close enough that maybe we can make sense of Bellerive by knowing what the Smith family decided in 1904. Though the father had a big job waiting in the big city, the family chose to stay in St. Louis because they believed that anything New York could do, St. Louis could do better.
So I'll cut Bellerive some slack. We'll see how the week goes. Maybe Fate has a musical comedy trick up her sleeve. Tiger reborn? Jordan Spieth completing the Grand Slam? Tommy Fleetwood getting a haircut? Shubhankar Sharma on a roll? Dustin Johnson hitting a fairway?
Before we left lunch, I noticed a banner for the 2022 PGA to be played in New Jersey at a golf course that has been in the news of late, Trump Bedminster.
"The second year of Trump's second term," I said.
John Huggan said, "Oh, no."