News
PGA Championship 2018: A frustrated Rory McIlroy might skip the first FedEx Cup playoff event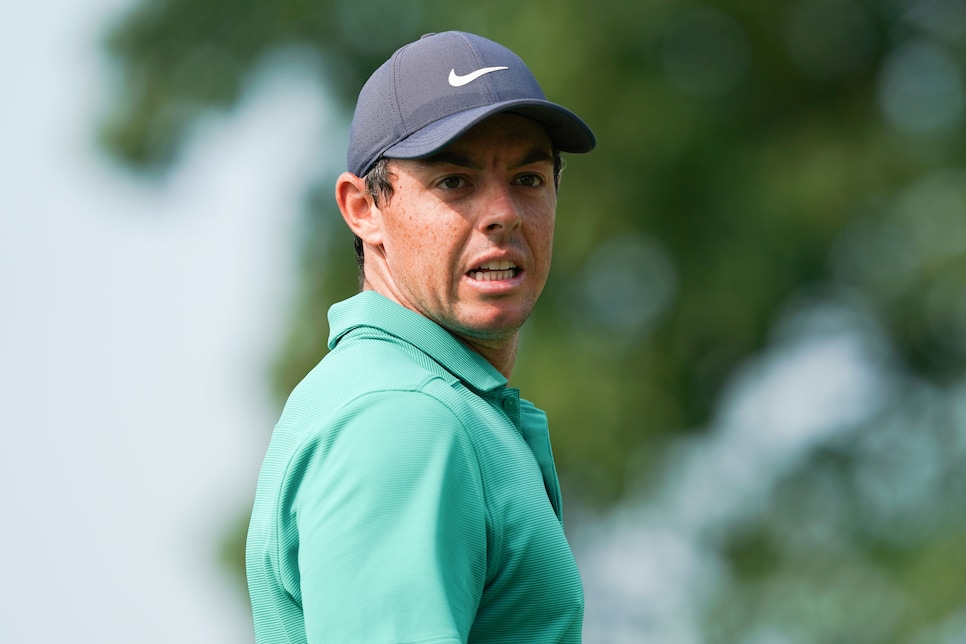 Montana Pritchard/PGA of America
ST. LOUIS — It has now been a full four years since Rory McIlroy last won a major championship.
Worse yet seems to be the state of the 29-year-old Northern Irishman's game. The driver, his irons, wedge play and, of course, the putter have all been area of concerns, so much so that McIlroy is considering skipping the first leg of the FedEx Cup Playoffs, the Northern Trust at Ridgewood Country Club in two weeks, to get his golf right.
"I need to assess where I'm at," McIlroy said after a ho-hum even-par 70 on Sunday at Bellerive, where he broke par just once in found rounds at the PGA Championship shooting a two-under 278 to finish well off the lead. "The best thing for me to do right now is take a couple days off and reflect on what I need to do going forward."
Of perhaps greater consideration in that decision is the Ryder Cup, which takes place the week after the PGA Tour's season-ending Tour Championship. Playing in all four playoff events would mean making seven starts in nine weeks. The last thing Europe needs is a worn out McIlroy.
"There's a lot of room for improvement," McIlroy said. "My swing hasn't been where I want it to be. It was pretty good at the start of the year, but it has regressed as the season has gone on and you fall back into some of the habits you don't want to fall back into."
McIlroy did win this season, at Bay Hill, and there are more tournaments to play, so the year hasn't been a total loss. But his major season? That's been another story.
McIlroy quickly faded from contention in the final round of the Masters after playing in the final pairing, then missed the cut at the U.S. Open at Shinnecock. At Carnoustie, he began the final round of the Open Championship four strokes back and holed a long eagle putt to tie for the lead with four holes to play, but a slow start and an indifferent run of pars to finish was too much to overcome and he tied for second two strokes back.
As for how McIlroy will remember it?
"Probably won't," he said. "I don't think there was anything all that memorable about it."