The Loop
PGA Championship 2017: Rory McIlroy actually autographed a baby at Quail Hollow
Rory McIlroy is one of golf's biggest stars. So he expects to be asked to sign a lot of autographs. That being said, that doesn't mean Rory could've prepared for the request he got on Tuesday in his lead-up to the PGA Championship.
Thanks to a video shared by our friends at No Laying Up, we have evidence of McIlroy signing a baby's shirt after his practice round at Quail Hollow. Yes, really:
You know, totally normal stuff. It looks like that baby has a couple other autographs to brag about one day, too. Those parents don't seem to be bashful.
Now that kid can grow up and say: Hey, I'm the kid who Rory signed at Quail Hollow in 2017.
How about the kid's face, too? He knows he's cute and getting a ton of attention.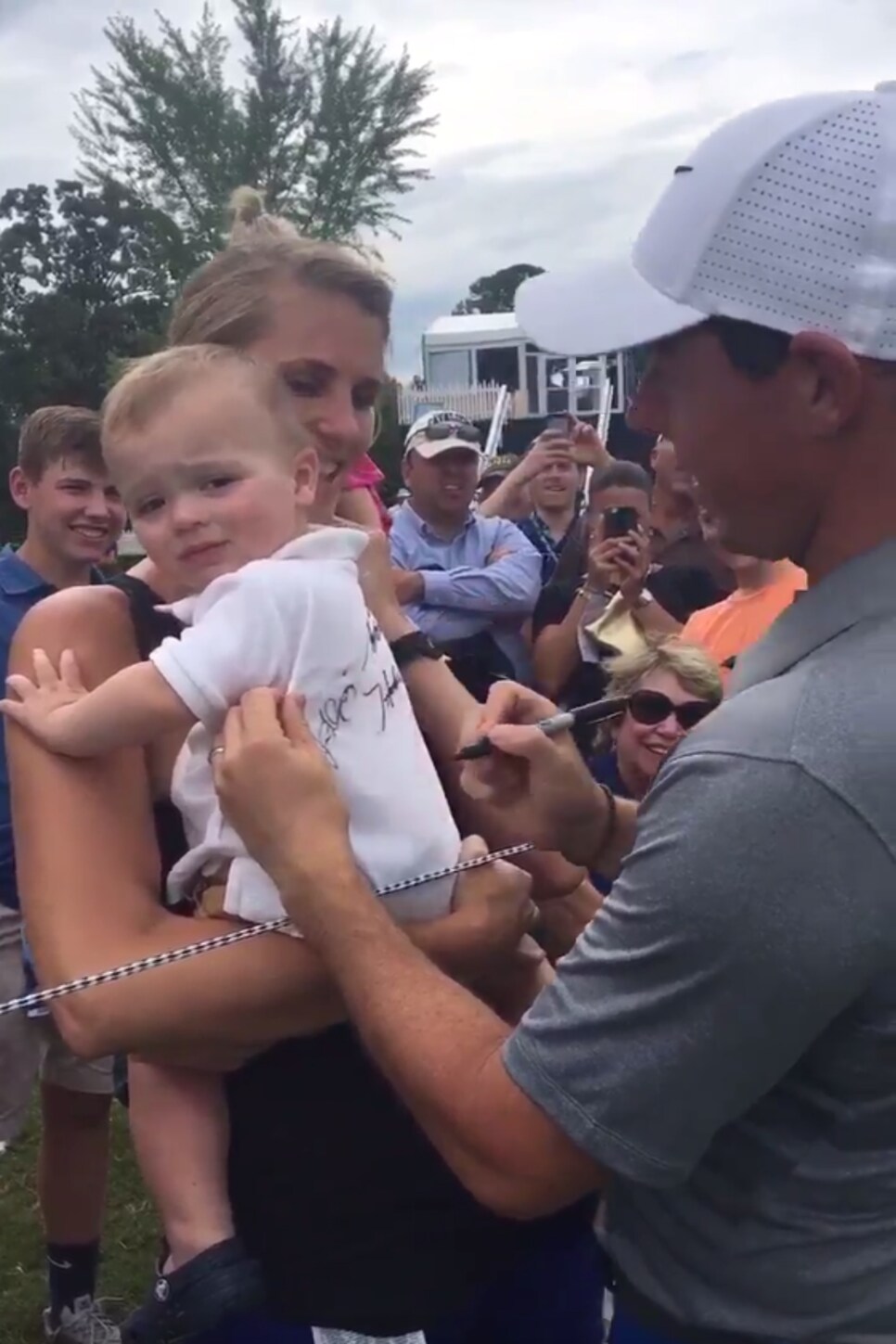 That's one of our favorite moments from this week.