News
PGA Championship 2017: Players have a new hole to grouse about as Quail Hollow's first yields ZERO birdies in third round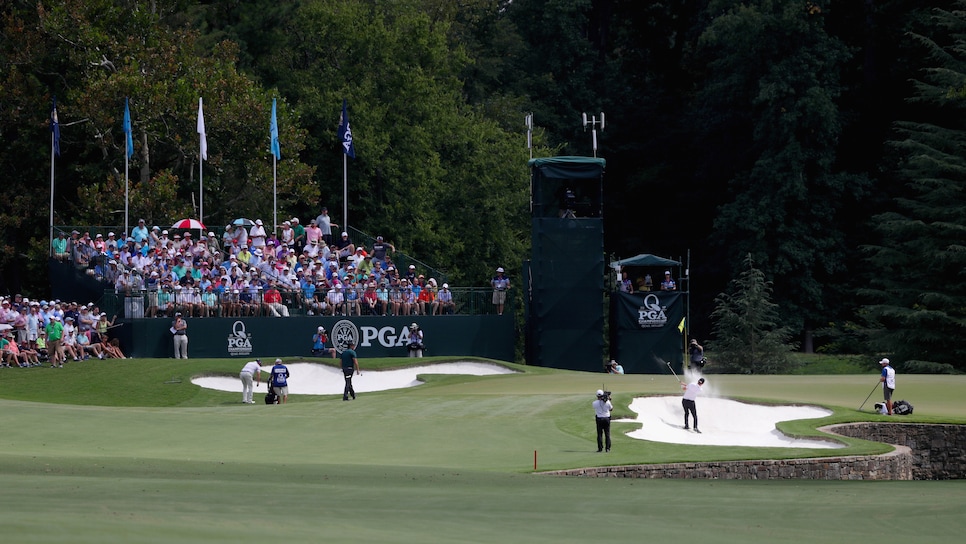 Streeter Lecka/Getty Images
CHARLOTTE — They speak of Southern hospitality a lot in these parts, but you won't find much of a warm welcome when it comes to the new first hole they've rolled out at Quail Hollow Club for the PGA Championship.
Where once players were greeted with a 418-yard par 4 for the annual Wells Fargo Championship, Tom Fazio's redesigned opener is playing a stout 524 yards, but still goes by a par 4.
Just how ornery has it gotten? In round one, it yielded 11 birdies and round two, just four, the fewest of any hole. Come Saturday's third round, it upped the ante for difficulty. Of the 75 golfers who made the cut, 42 made pars, 30 made bogeys, three made double bogeys … and nobody made a birdie. Nada. Zero. Zilch.
"One could be the toughest opening hole in golf," said Jim Furyk early in the week. "It actually looks like a really nice par 5 to me, but for some reason they put par 4 on the card."
He's sort of right. The hole is a par 5 for the members, and even has a back tee that's not being used for the championship.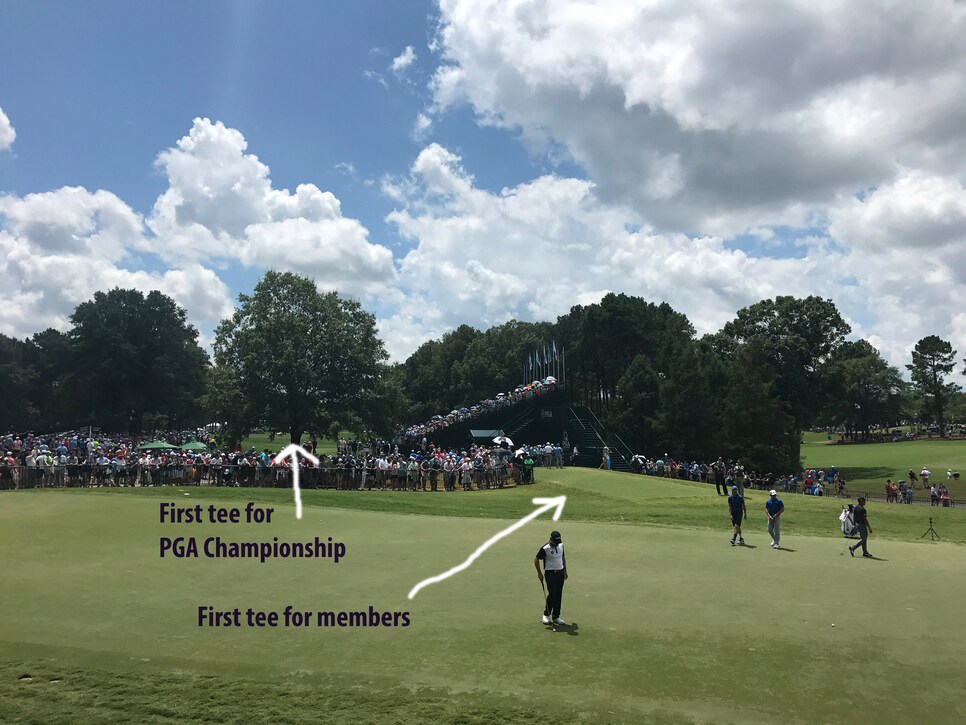 While players have been able to find the fairway (56.7 percent of players have been in the short grass off the tee, the fifth toughest hole), getting to the green has been the challenge. For the three days, the greens in regulation percentage on the hole is only 28.1 percent, by far the stingiest of the 18 holes at Quail Hollow.