News
PGA Championship 2017: Jordan Spieth says he feels no pressure to be youngest Grand Slam winner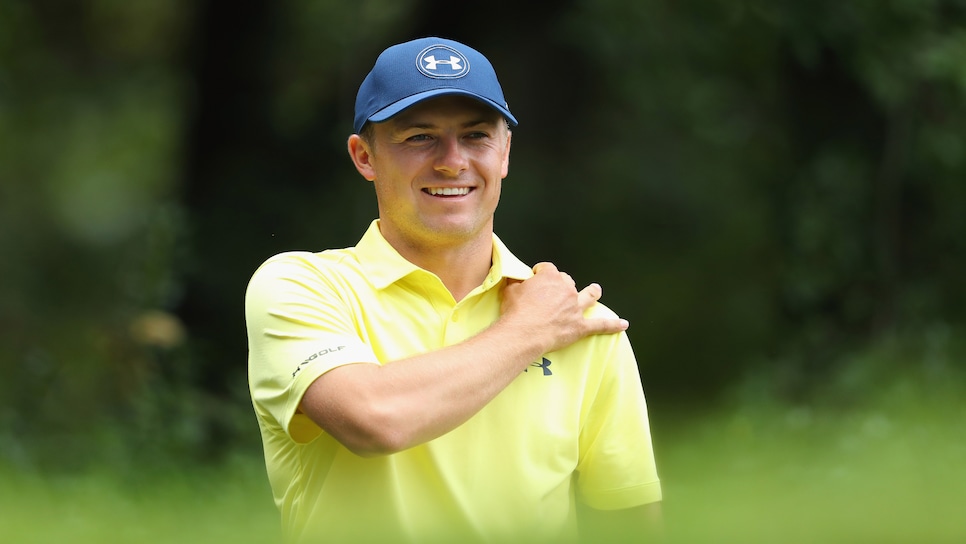 Warren Little/Getty Images
CHARLOTTE — To become the youngest ever winner of the career Grand Slam seems like a fairly significant accomplishment for a golfer. Except, apparently, to the guy who's in line to do it.
During his Wednesday press conference on the eve of the PGA Championship, Jordan Spieth insisted that winning at Quail Hollow Club would be special and meaningful, given that it would allow him to become only the sixth golfer to win all four major titles. But the 24-year-old doesn't feel any extra urgency to get it done this week and break Tiger Woods' mark as the youngest to achieve the feat.
"It's not a burning desire to have to be the youngest to do something," Spieth said. "Do I have to be the youngest? No, I don't feel that kind of pressure. Would it be really cool? Absolutely."
Spieth's logic is clear: He should have numerous chances to win the PGA title over the course of his career. To get it done right now would be great, but it's not weighing on him in any meaningful way.
Interestingly, it would appear Spieth is feeling nothing in the way pressure at all as he gets ready for this week's test. Having won the Open Championship just two weeks ago has already made the 2017 a success in his mind.
"It was only two weeks ago that I was able to get the third leg, and that's so fresh in my mind," Spieth said. "I'm so happy about that that I can't add pressure to this week. I'm free-rolling. And it feels good. I'm about as kind of free and relaxed at a major than I think I've ever felt. Maybe since Chambers Bay, arriving at Chambers Bay after the Masters and just, you know, almost like I've accomplished something so great this year that anything else that happens, I can accept. That takes that pressure, that expectation away."