News
PGA Championship 2017: Jordan Spieth falls flat, spelling likely end to Grand Slam bid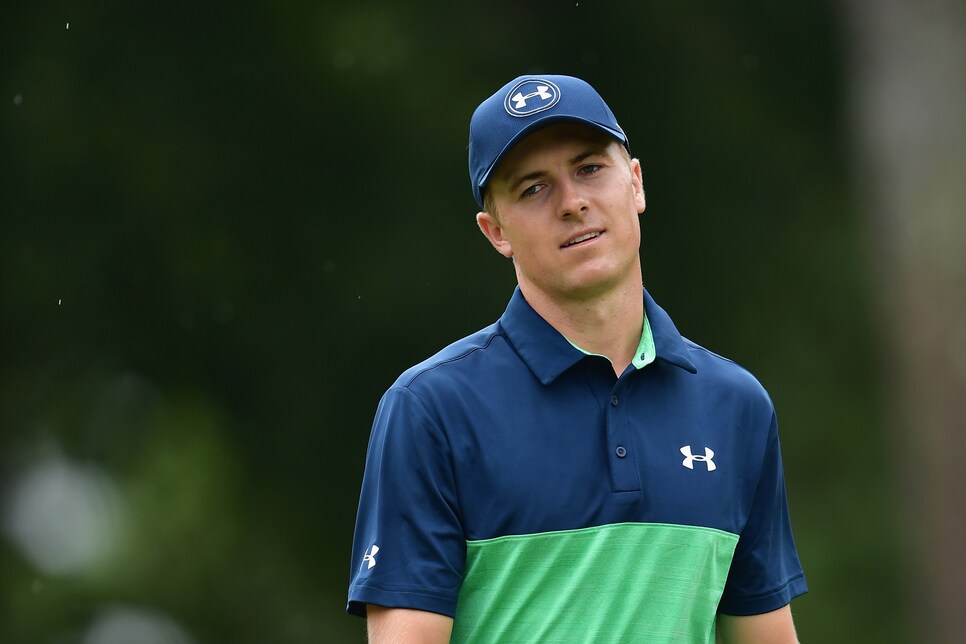 CHARLOTTE — It would appear that Jordan Spieth's pursuit of the career Grand Slam, at least in 2017, is over.
Battling an uncharacteristically balky putter, the 24-year-old Texan shot a sluggish second-round 73 on Friday at the PGA Championship, giving him a 36-hole total of three-over-par 144 to make the projected cut by two shots.
"I kind of accept the fact that I'm essentially out of this tournament pending some form of crazy stuff the next couple of days," said Spieth, who with a victory would capture the fourth leg of the career Grand Slam. "On to the weekend to try and fire at stuff. Nothing to lose."
Considered by many the finest putter in the game, Spieth made just one of his 21 attempts from outside 10 feet over the first two days. He ranks T-111 in the field in total putts per greens in regulation.
But Spieth was at least marginally off in other important parts of the game. He ranks T-40 in the field in greens in regulation, T-38 in driving accuracy, both areas where he usually excels. Most notably, he is 73rd in strokes gained/around the green.
Spieth referenced the difficulty of Quail Hollow, especially for those players not at their best.
"The pins were in such tough locations, it was hard to get the ball to feed to the hole," he said. "It's a tough track where they are putting these flag sticks."
Prior to the championship, Spieth emphasized that even after his dramatic victory at the Open Championship last month, he came to Quail Hollow on a "free roll," basically free of oppressive internal pressure to win. His reaction to his position, 11 strokes behind the current leaders, remained consistent to that relaxed mindset when he was asked if he had a number in mind for the weekend.
"Probably 54 would be nice," he said.