News
PGA Championship 2017: Jason Kokrak claims Long Drive Competition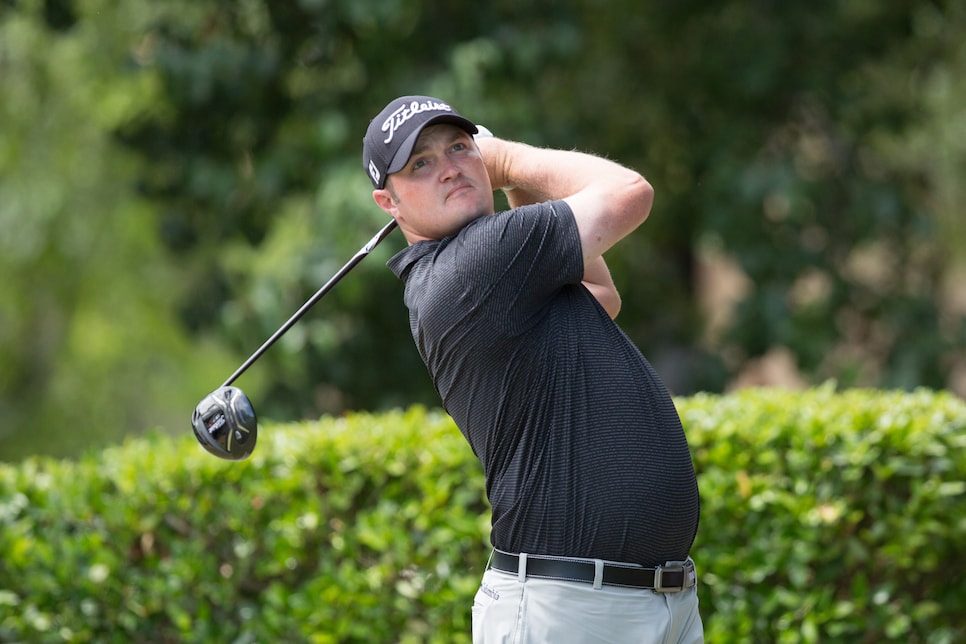 CHARLOTTE — The PGA Championship's Long Drive Competition was held on Tuesday and, thanks to constant rain throughout the week, the numbers posted were a far cry from the rockets launched a week ago at Firestone C.C. Nevertheless, there were still plenty of fireworks at Quail Hollow, and when the smoke cleared, it was Jason Kokrak who stood atop the score board.
Kokrak, perennially one of the tour leaders in driving, carried his tee shot on the par-5 10th 320 yards. Due to the aforementioned wet conditions, his ball rolled all of...one yard.
Still, the 321-yard shot was good enough, besting Tyrrell Hatton by five yards for the title. Dustin Johnson came in third at 315 yards.
The event was resurrected in 2014 after a 30-year hiatus, with Louis Oosthuizen, Anirban Lahiri and Byeong Hun An grabbing the crown the past three years. For his efforts, Kokrak received a gold money clip.