News
PGA Championship 2017: 11 venues that could now host a major in May
One of the effects of the PGA Championship moving to May is the possibility that some of the country's best golf courses could potentially play host to a future PGA. Though August presented struggles for clubs that previously held majors (Southern Hills, future site of the PGA some time before 2030) or California courses, where the PGA hasn't been since Riviera C.C. in 1995, the new date now brings some intriguing potential for other major-caliber courses. The PGA has been played in May four times in the past, with venues ranging across the country: 1937 (Pittsburgh Field Club); 1942 (Seaview outside Atlantic City), 1948 (Norwood Hills in St. Louis) and 1949 (Hermitage C.C. in Richmond, Va.), but it has been held outside of August only twice since 1965. Now with the PGA heading to May in 2019, here are some courses—some surprises, and others that many have speculated might jump back into the rotation—where we'd like to see the PGA Championship hosted in years to come.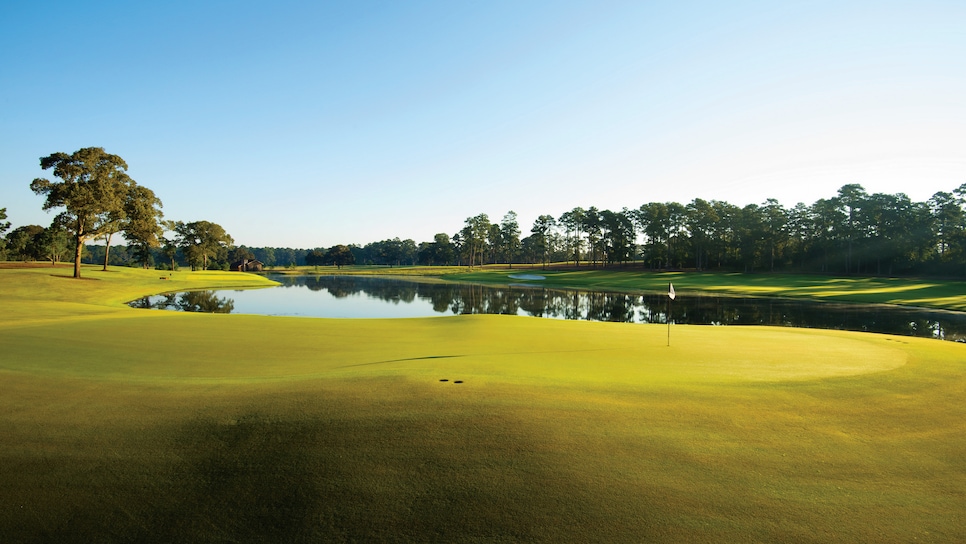 Bluejack National G.C., Montgomery, Texas
Just having opened last year, Tiger Woods' private club about an hour north of Houston has the bones to host a major. And it actually feels like the site of golf's only annual major site, Augusta National, with similar design features—wide fairways, no rough and brilliant white face bunkers. Bluejack National might be a few years away from hosting one of golf's biggest events, just like Trinity Forest outside of Dallas, which will host next year's Bryon Nelson, but if Bluejack shows an interest in hosting some preliminary tournaments in the next few years, don't be surprised to see Tiger's design in the running down the road.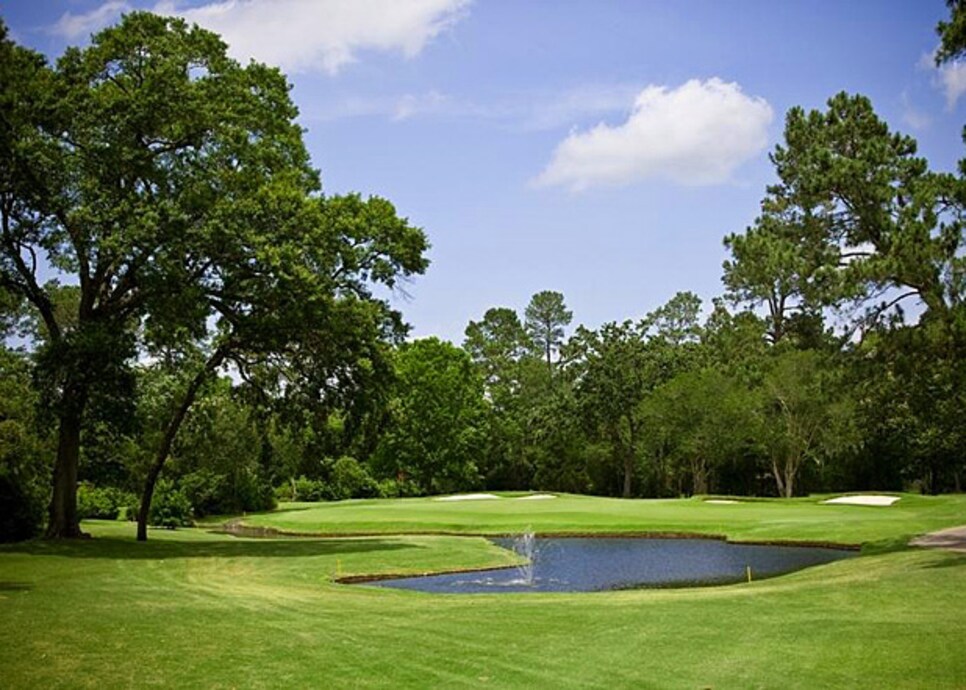 Courtesy of Champions Golf Club
Champions G.C., Houston, Texas
One of the most tradition-rich clubs in Texas is Champions G.C.: It played host to the 1967 Ryder Cup, 1969 U.S. Open and four Tour Championships in the late 1990s and early 2000s. Texas hasn't hosted a major since the 1960s, so it would be neat to bring the PGA Championship back to this long, stout test of a course, especially while legendary pro Jackie Burke Jr. (age 94) is still alive.
Scottsdale National G.C., Scottsdale, Ariz.
Another outside-the-box suggestion might be the home club of PXG owner and GoDaddy.com founder Bob Parsons, who bought Scottsdale National in 2013 for $600,000. The city of Scottsdale is no stranger to big-time events (see Super Bowl and the Waste Management Phoenix Open), and with a huge property featuring two 18-hole courses, plus a really unique nine-hole layout, this might be a fun property to test golf's best.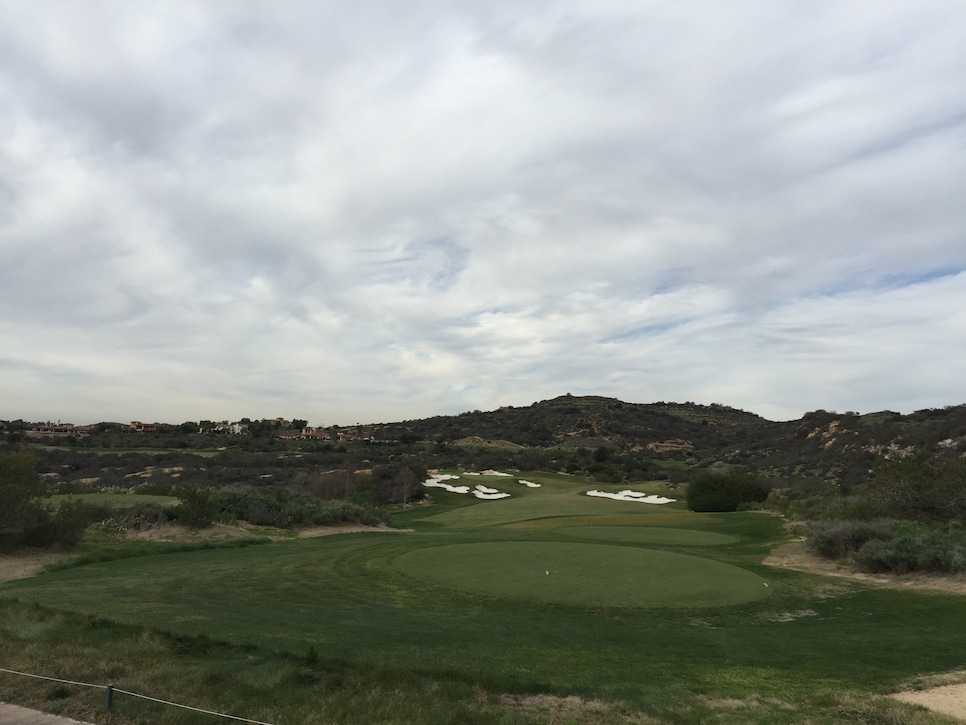 Shady Canyon G.C., Irvine, Calif.
One of our editors jokingly described Shady Canyon as the Quail Hollow of the West Coast. And it does have some interesting similarities: Tom Fazio also designed Shady Canyon, an ultra-swanky private club in Irvine, Calif., that boasts members like Mark McGwire and Jim Rome with houses on property, and a sprawling 300-acre golf course with challenging, multi-tiered Fazio greens that would be fun to watch the pros putt on them.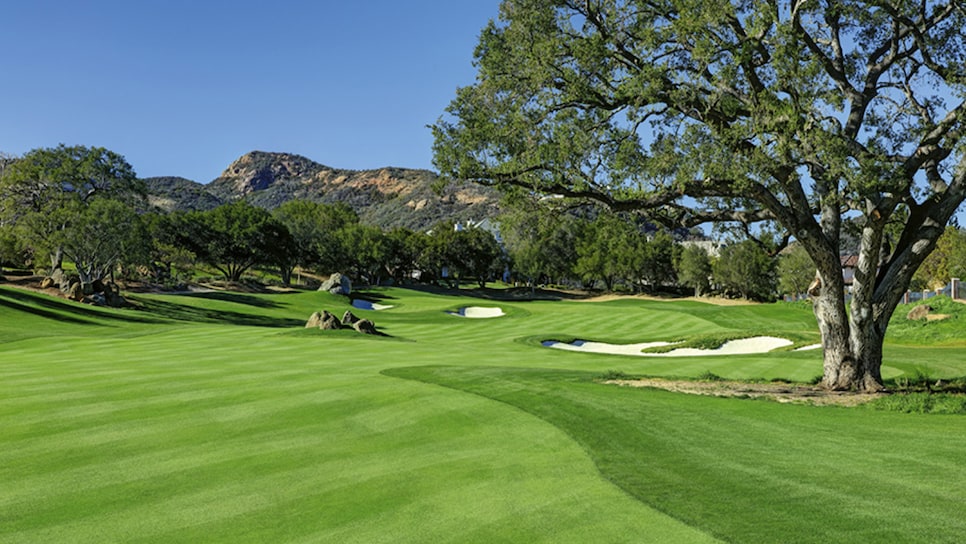 Sherwood C.C., Thousand Oaks, Calif.
Designed by Jack Nicklaus in the late 1980s for billionaire David Murdock, Sherwood C.C. is another place for the ultra-elite in California (Wayne Gretzky and Caitlyn Jenner are some of the club's members). Jack did a recent renovation here, and the club has hosted a playoff event for the PGA Tour Champions the past two years.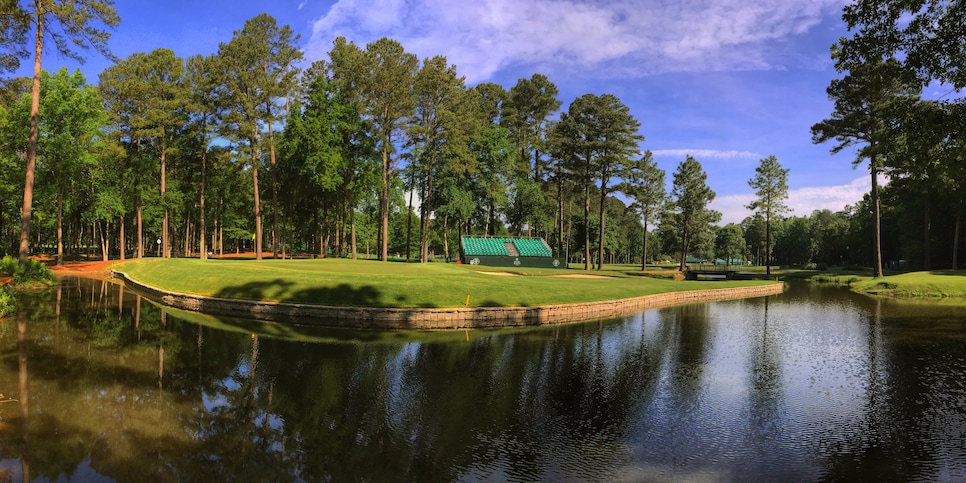 Shoal Creek, Birmingham, Ala.
Hosting two PGA Championships in a seven-year span (1984 and 1990), in addition to the 1986 U.S. Amateur, Shoal Creek fell out of the major rotation after racist comments from the club's founder about its all-white membership grabbed major headlines. Since then, Shoal Creek has hosted a PGA Tour Champions event since 2011, and recently underwent an extensive remodeling by Jack Nicklaus. The time might be right in the not-so-distant future to become a major host once again, and May would make a lot of sense to be in Alabama.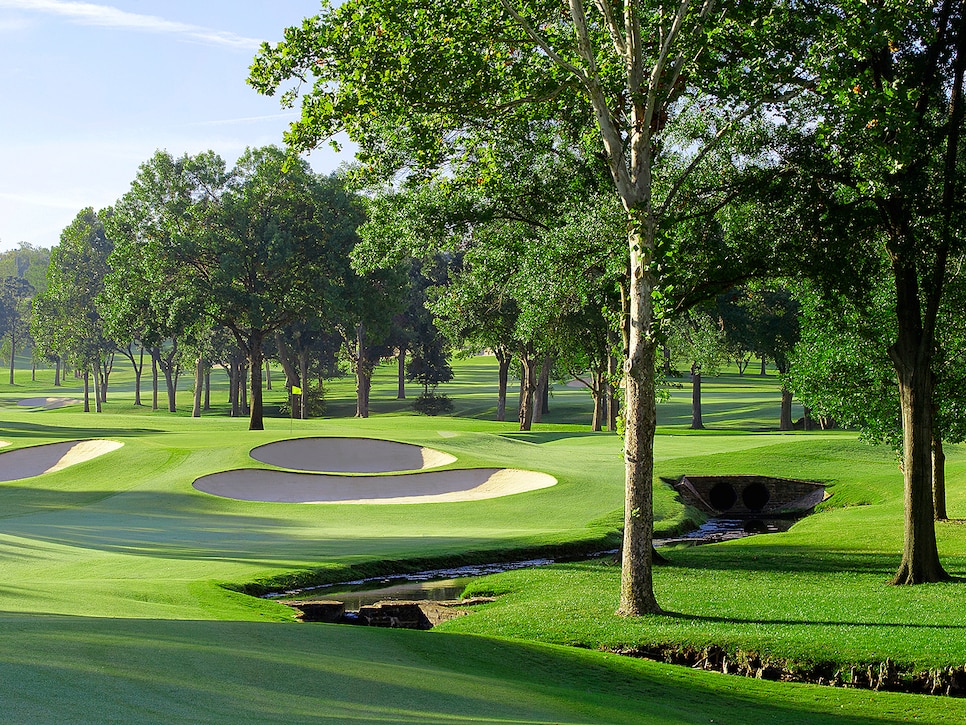 Courtesy of Southern Hills CC
Southern Hills C.C., Tulsa, Okla.
Already slated to host the PGA Championship some time before 2030, Southern Hills is the perfect host for a major in May. The Tulsa layout has held seven majors in the past, dating back to the 1958 U.S. Open, with the last major being the 2007 PGA.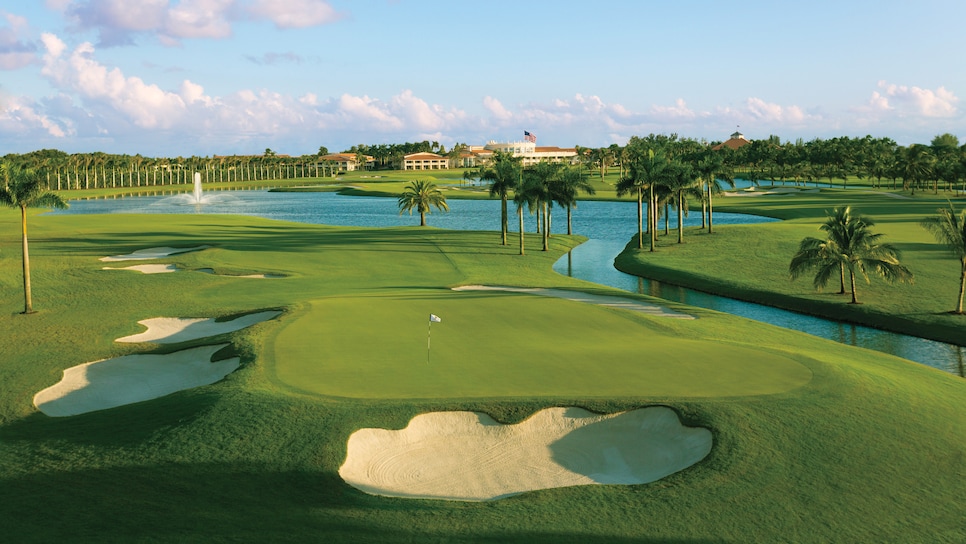 Courtesy of Stephen Szurlej/The Trump Organization
Trump National Doral (Blue Monster), Miami
After 54 consecutive years of hosting a PGA Tour event, officials took the March WGC event held there and moved it to Mexico for the first time in 2017, which opens doors for a PGA Championship at Trump National Doral. The 2022 PGA is already slated to be held at President Trump's Trump Bedminster, so bringing another one to a Trump course might be tricky, but the Dick Wilson design, redesigned by Gil Hanse in the past couple of years, would be a worthy host.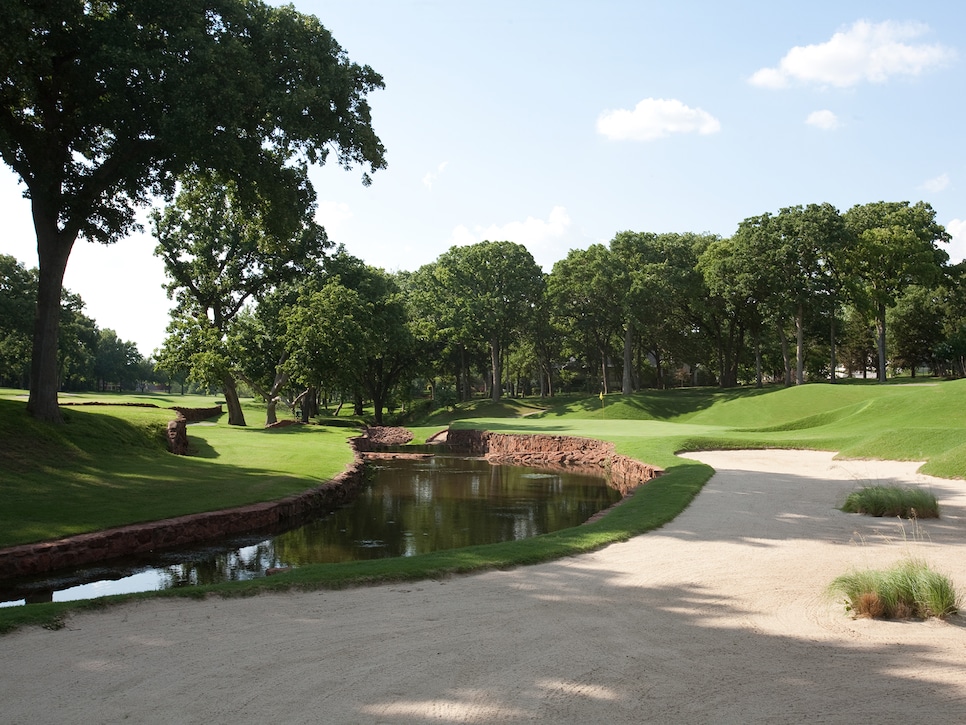 Mike Klemme/Courtesy of Oak Tree National
Oak Tree National, Edmond, Okla.
Another upper-echelon golf course that could benefit from the date moving to May. Considered one of Pete Dye's best designs, Oak Tree National is a firm test that has hosted the 2006 Senior PGA and 2014 U.S. Senior Open. Perhaps a PGA Championship is a natural fit, though it might be unlikely to bring two PGAs to Oklahoma within too short of a window.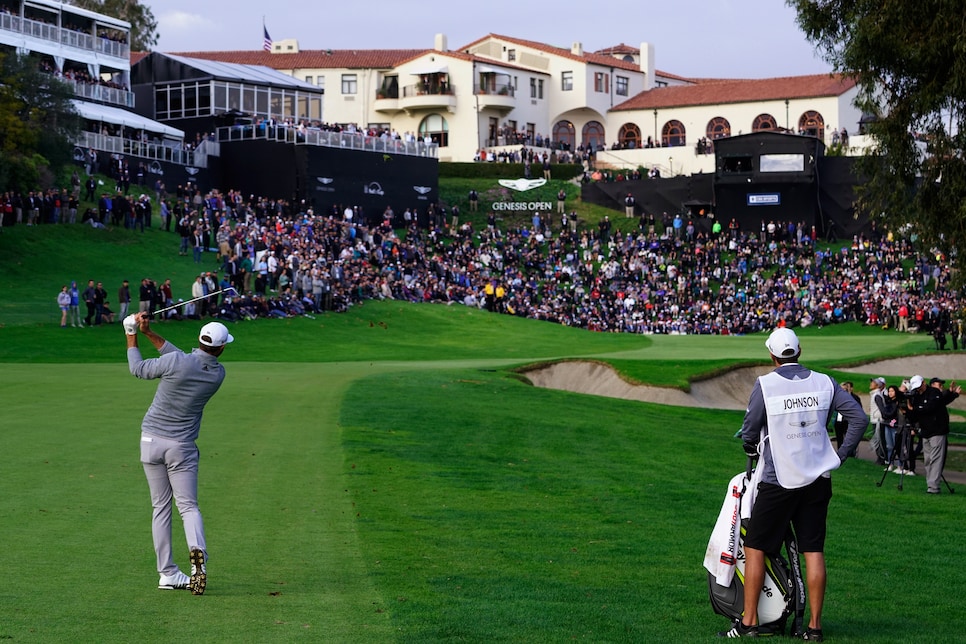 The historic George Thomas design hosted the last PGA in California (1995) and will be the site of next month's U.S. Amateur. Riviera hosts one of the longest-standing tournaments on the PGA Tour schedule (the L.A. Open dates back to 1926), and Riv has hosted it every year except two times since 1973. With Harding Park in San Francisco on the books for 2020, Riviera wouldn't be in the running until 2024 at the earliest, and the Genesis Open could likely switch venues for one year to another stout Los Angeles facility such as Los Angeles Country Club.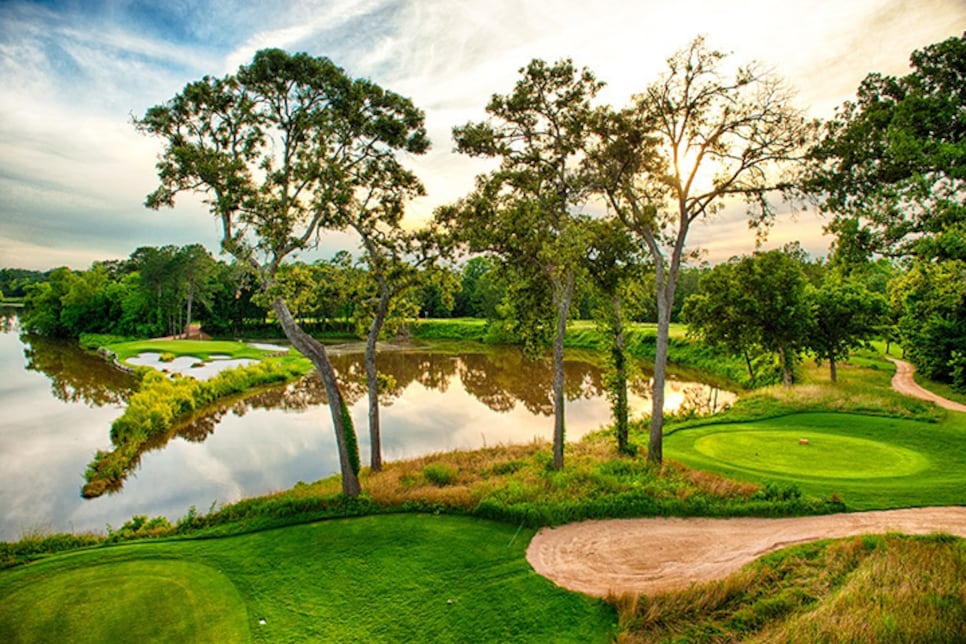 Hugh Hargrave/Courtesy of Whispering Pines CC
Whispering Pines G.C., Trinity, Texas
Chet Williams, a former associate of Jack Nicklaus, designed Whispering Pines in 2000, and the East Texas club continues to move higher on our 100 Greatest rankings, jumping to its highest position, No. 55, this year. The tough bunkers and green complexes through this gently rolling terrain would present a cool setting for a major title, though it has some tough competition in Texas.