The Loop
Peyton Manning will look to get over Super Bowl disappointment at Pebble Beach
Peyton Manning might need some time to get over a humbling loss to the Seattle Seahawks in Super Bowl XLVIII, but Pebble Beach isn't a bad place to start.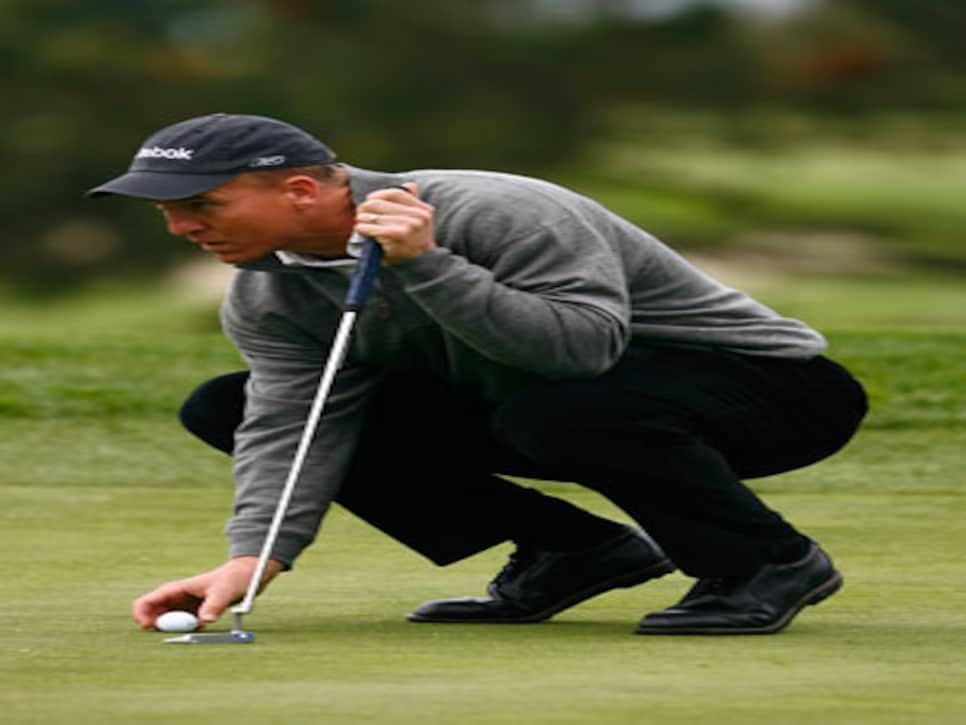 The Denver Broncos quarterback will be a late entry into this week's AT&T Pebble Beach National Pro-Am, where he'll play alongside pro Scott Langley, who won the pro-junior event at the Champions Tour's Nature Valley First Tee Open in 2006.
Manning, who will play off a 7 handicap this week, will not be the only notable NFLer at Pebble Beach. He and Langley will play alongside former San Francisco 49ers tackle Harris Barton and his usual partner Greg Owen. Manning's New England Patriots counterpart Tom Brady and his coach Bill Belichick are also in the field, as are quarterbacks Alex Smith and Aaron Rodgers.
Encouraged to play by his friends on the Monterey Peninsula Foundation boad, Manning is said to be most intrigued by the tournament's role in raising more than $110 million for charity since 1937.
Manning, who will play has experience in high-profile golf settings. He maintains a 4.6 index out of Castle Pines Golf Club near Denver, once shot 77 at Augusta National, and has twice played in pro-ams, at Bay Hill and Quail Hollow with Tiger Woods. In his previous appearance at Pebble Beach in 2009, he and partner Webb Simpson were 31st after three rounds but didn't make the cut.