The Loop
Peter Uihlein's girlfriend snitches on him to Mike Trout about fantasy baseball trade, Trout responds
Saying goodbye to someone you admire can be difficult. But sometimes, you have to put personal preferences aside and do what's best for. . . the team. Yep, fantasy baseball forces you to make tough choices.
Peter Uihlein found that out recently when he traded Anaheim Angels superstar Mike Trout. Making matters more uncomfortable? The two-time American League MVP found out. From Uihlein's girlfriend, Chelsea Gates. Ouch.
Trout's response? Signing a bat for the tour pro and 2010 U.S. Amateur champ with a special message:
Gates confirmed she snitched on her boyfriend: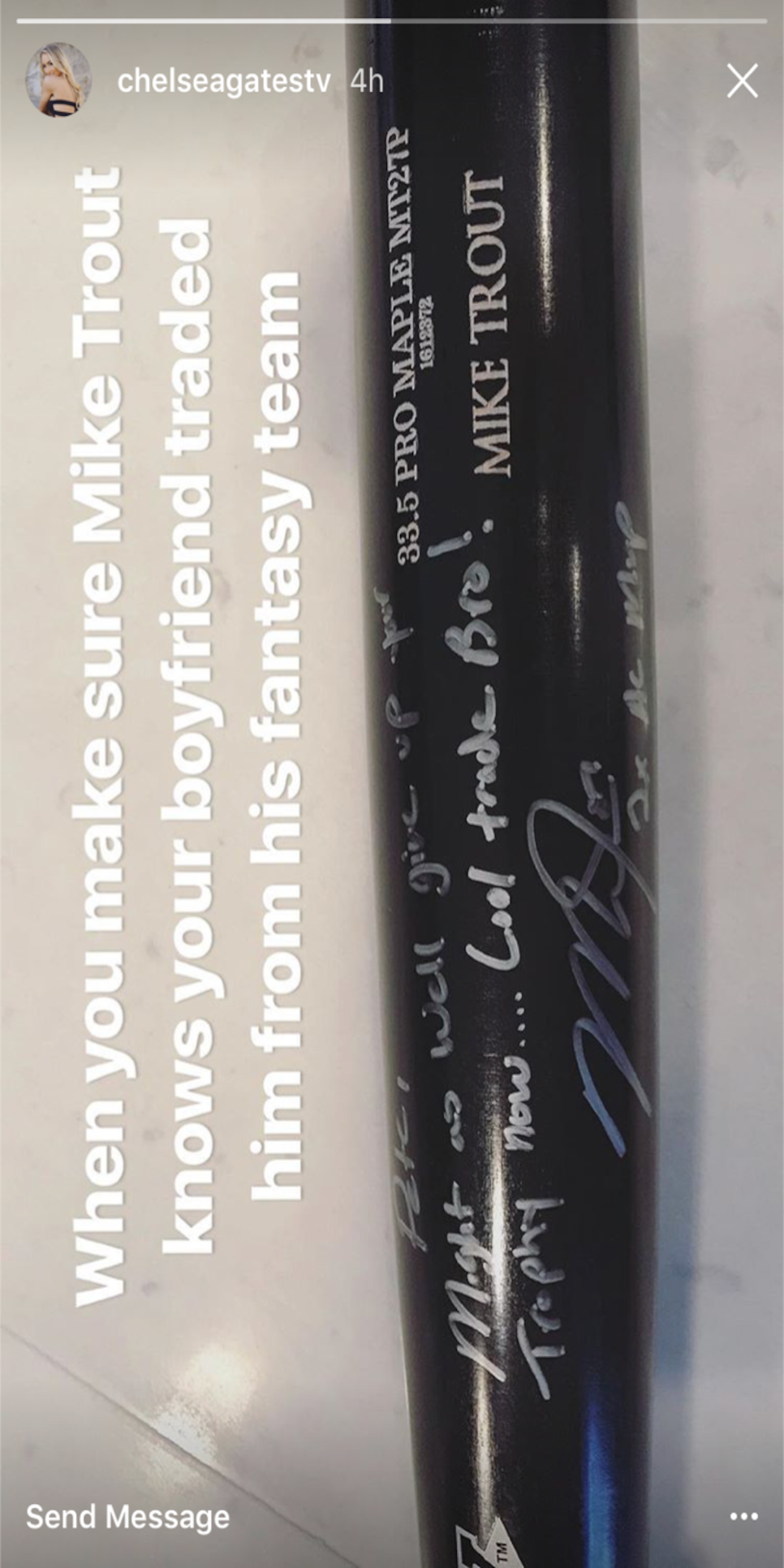 "Might as well give up your trophy now. . . Cool trade bro." And then Trout signed it 2x AL MVP. Ha. Love it.
By the way, Peter, what exactly was this trade? For this future first-ballot Hall-of-Famer, we hope you got quite the haul.