The Loop
Peter Uihlein: The future of golf
AUGUSTA, Ga. -- First time out in the biggest tournament there is, on the historically nervous-making first tee shot, Peter Uihlein just "killed it." Said with a smile of wonder at what adrenaline does. "It went through the fairway," he said, and from trouble he got it on the green for a two-putt par.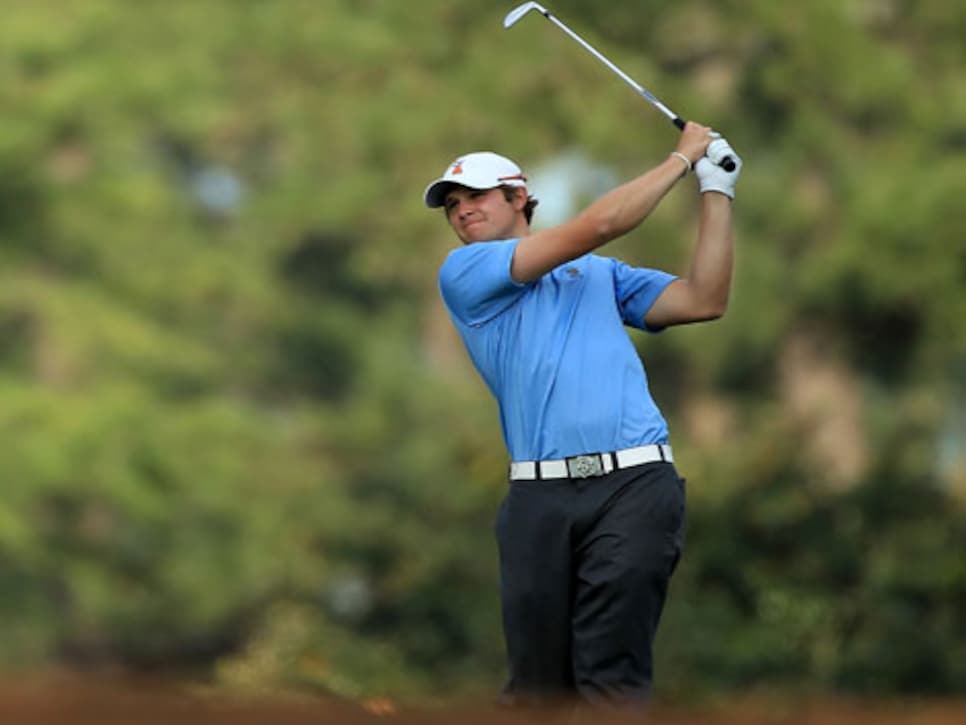 Peter Uihlein on the 14th hole at Augusta National. (Photo by David Cannon/Getty Images)
And on his last shot of the day, the current U.S. Amateur champion curled in a right-to-left 20-footer for a birdie. Playing with three-time Masters champion Phil Mickelson and former U.S. Open champion Geoff Ogilvy, both of whom shot 69, Uihlein came in at even-par 72.
"Awesome," is what he said of the day. It was late, the soft golden light of evening coming. Arnie and Jack were long gone home for their legends' warm milk and cookies before bedtime. And there stood Peter Uihlein, the future. Twenty-one years old. Lean, lithe. Aglow in the sunset.