News
Peter Uihlein discusses his global odyssey, recent success and what's up with the New England Patriots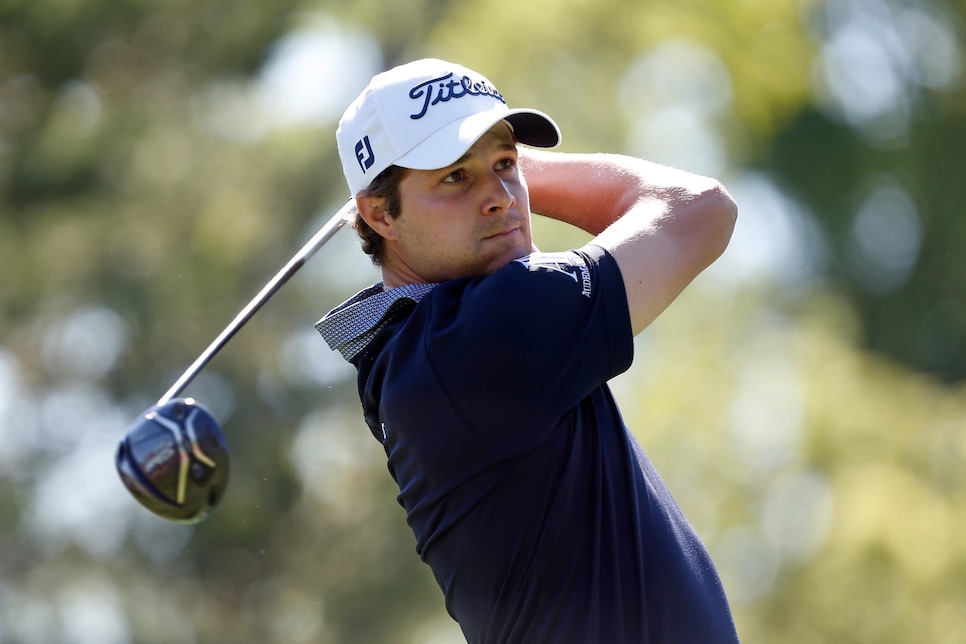 Peter Uihlein is a name that should sound familiar to golf fans. The 28-year-old is a former U.S. Amateur champ, reaching No. 1 in the world amateur rankings in 2010. Upon turning pro after a successful collegiate career at Oklahoma State, Uihlein refrained from the American mini-tours in favor of the international circuits, and didn't miss a beat. Uihlein won on the Challenge Tour and earned Rookie of the Year honors on the European Tour in 2013.
We'd also be remiss in forgetting to mention Peter's father, Wally, is the president and CEO of Acushnet, the parent company of Titleist. With such a pedigree, Uihlein was considered golf's next big thing.
Unfortunately, the ensuing seasons didn't follow script. After finishing 14th in the Race to Dubai standings in 2013, he finished outside the top 45 in point standings the next two years. He battled the injury bug, undergoing surgery for a wrist issue, a circumstance that dropped him outside the top 125 last season. For a moment, that sure-fire career seemed in doubt.
However, 2017 has been a rejuvenation of sorts for Uihlein, posting five top-10s across the globe, including a runner-up at the French Open to Tommy Fleetwood. He earned a spot into the Web.com Tour Finals, and in the playoff's first event in Columbus, Uihlein captured the Nationwide Championship to secure his PGA Tour card for 2018.
But, as you'll find out, it doesn't sound like Uihlein's ready to give up his Euro status just yet. In Boise for the second leg of the Web Finals, we talked to Uihlein about his recent success, what American tour pros could learn from his journey and, most importantly, what's going on with his New England Patriots in this week's Golf Digest Podcast.