BRANDED CONTENT
Peter Millar's Crown Crafted Line Pushes Technical Boundaries with Sleek Sportswear Styles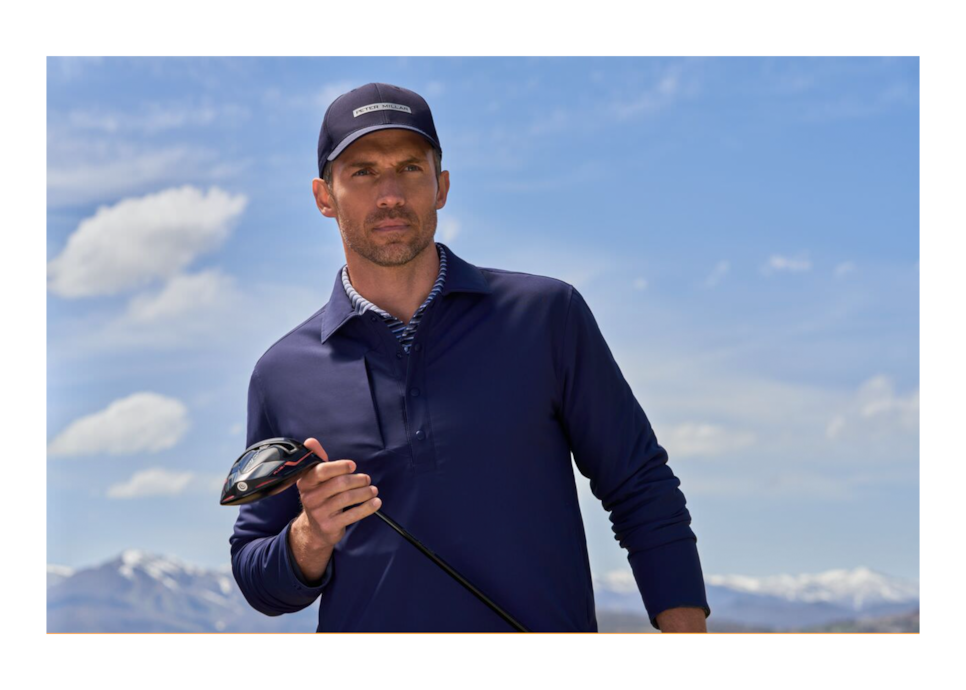 The debate about whether golfers are athletes has been going on for years, maybe decades. One thing is certain, there's no shortage of opinions on the matter. Is it because golfers walk instead of run while in competition? After all, athletes run, many golf-haters argue. Is it because there's no physical contact in golf? Or maybe it's something completely different – golf's history of flawed fashion.
If we look back at historic pictures of golfers, we see a lot of tweed. How can anybody expect to be labeled as athletic while wearing tweed.
Today, however, the game has evolved. Perhaps just as significantly, the fabrics and fashion of golf have evolved with it. The latest evolution is found in the new Crown Crafted line from Peter Millar. The Raleigh, North Carolina-based company's new line is a mixture of sleek on-course looks with a casual athletic design.
Peter Millar prides itself on producing high-quality products that attract discerning consumers. The new Crown Crafted line may even exceed its own high standards. That willingness to innovate without compromising classic looks can be found in the development of its new Flex Adapt Series, which features boundary-pushing products constructed of what the company calls the most flexible, high-performance fabric it has ever developed.
Nowhere is that boundary pushing more evident than in the Flex Adapt Half-Zip Hoodie. A hoodie for the golf course may be a novel concept, but players are embracing this new look. By utilizing the four-way stretch fabric, the hoodie's design adapts to conditions – blocking wind when needed and opening up for optimal airflow when in motion.
Anyone who has been on the golf course on a chilly fall morning knows the challenge of playing in cold weather while still trying to swing a club. As if that's not hard enough, it's usually impossible to look stylish while doing it. Should you wear a bulky jacket or maybe try a vest over a long-sleeved shirt? Finding the right combination is more of a struggle than an eight-foot birdie putt on the opening hole after you decided to skip the practice green.
Peter Millar's new midweight Approach Insulated Snap-Shirt might be just the answer for these conditions. The revolutionary design combines the warmth of a light jacket with the stylish look of a long-sleeve, popover shirt. Made of a soft, water-resistant, four-way stretch performance fabric, the shirt's best feature is found in the one thing golfers need the most in cool temps – pockets. Athletes don't use pockets while playing their sport of choice, you say? Tell that to your favorite NFL quarterback as he warms his hands in a fanny-pack pouch.