Branded Content
Don't Let Winter Weather Put a Chill Into Your Day on the Course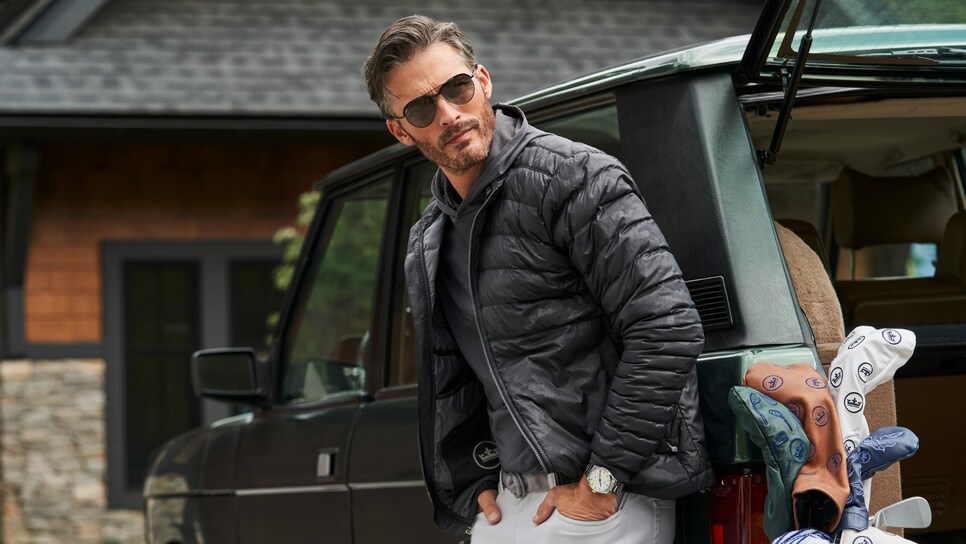 It's easy to be a fair-weather golfer. Few will argue that golf, an outdoor sport, is best enjoyed with friends under clear skies with little wind and ideal temperatures. The true test, though, comes when you tee it up in less-than-ideal conditions. Sure, dealing with wet fairways, flag-bending wind and even some snow flurries can make birdies harder to come by, but old man winter won't completely ruin your day if you come prepared. So how do you deal with winter golf?
First and foremost, never go to the course without a winter hat in the bag. Sometimes simply preventing your body heat from escaping through your extremities is all you need to keep warm. When you finish the round, be sure to stuff it back in the bag. It's always better to have a hat available and not need it than it is to need it and not have it.
Staying warm while also being able to swing your arms freely and hit good golf shots can be challenging. If you walk the course, you can get overheated if you are wearing too many layers. If you ride a cart while playing, finding the right clothing balance can be even harder. A bulky jacket will keep you warm as your playing partner puts the pedal down and speeds from shot to shot, but once you set up over the ball, that same bulky jacket often proves to be anything but swing friendly.
While many purists are still on the fence about hoodies on the course, they have become a fashion trend for winter golfers. Peter Millar's new Hyperlite Weld Elite Hybrid Half-Zip is both fashionable and functional. Along with a hood, it also features an essential element that many cold-weather golf garments overlook—pockets. It seems simple, but if you've ever worn a pullover without pockets, you know how annoying it can be. Those pockets can also be a good place to store the single greatest winter golf accessory - hand-warmer packets.
There's only one issue with a pullover outer layer: If the weather is inconsistent and the temperature fluctuates, pulling it on and off can be a hassle. In those situations, having a full-zip outer layer, like Peter Millar's All-Course Jacket, can be more convenient. As a bonus, this particular full-zip jacket is made of four-way stretch material and can also be unzipped from the bottom, allowing more room when swinging.
Whatever you choose to wear, there's no excuse to let winter weather keep you off the course. For true golf die-hards, there's no such thing as bad weather, only bad clothing choices.