Apparel
Peter Millar acquires G/FORE
The most intriguing collaborations are those that combine opposing ideas to create unique, provocative products. That's why when Peter Millar, a conservative apparel company, and G/FORE, an edgy, more forward-thinking brand, worked together to design a line of shoes that debuted at the 2017 PGA Merchandise Show, the collection raised some eyebrows and got people talking.
Fast-forward to January 17, 2018, and Peter Millar has announced that it has acquired G/FORE. That's right, the traditional, straight-laced Peter Millar has bought the more modern, avant-garde G/FORE. This purchase is the direct result of ongoing discussions the two brands had after collaborating on that line of shoes.

"When we started working with the Peter Millar team, I'd sit in a room with them and think, 'How am I ever going to compete against these guys?'" says Mossimo Giannulli, the veteran fashion designer who launched G/FORE in 2011. "Throughout the whole process, they were so strategic, so smart, and so respectful, and I wanted to align with those qualities."
Based in Los Angeles, G/FORE began as a passion project that quickly evolved into a dynamic brand. Giannulli, an avid golfer and a longtime fashion designer who's best known for creating Mossimo, a collection of beachwear and streetwear that became popular in the 1990s, identified a need for more stylish, more outspoken golf apparel that appealed to younger, trendier golfers. So he launched G/FORE with a line of premium leather golf gloves in an array of vibrant colors. He then built upon the success of those gloves by leading his company into areas of footwear, apparel and accessories.
While G/FORE products offer a fun, irreverent twist on traditional golf apparel, Peter Millar's philosophy is distinctively more middle-of-the-road. Based in Raleigh and founded in 2001, Peter Millar's core principles revolve around affordable elegance and everyday sophistication, two qualities that have helped the company capture mass appeal in the golf and sportswear markets.
"Our intent is to let Moss express his creative genius for design, branding and marketing while we build a solid foundation for the business with our back-end expertise," said Peter Millar CEO Scott Mahoney. "Moss has the rare combination of experience, design vision and name recognition that will enable us to take this brand worldwide."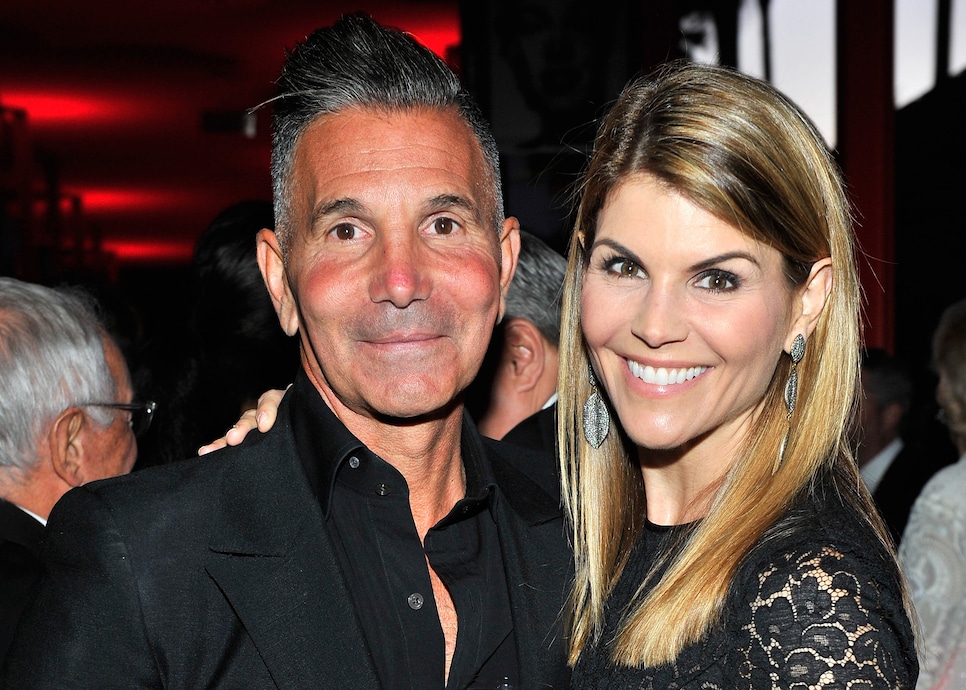 While this acquisition will touch all areas of both companies, the overwhelming majority of the impact will lie in behind-the-scenes business initiatives and market awareness. The process of transitioning G/FORE's sourcing, inventory, financing, forecasting and e-commerce to Peter Millar is underway and, Mahoney says, will be completed in the coming year. This sale also means that G/FORE is now part of Peter Millar's parent company, Richemont, a Swiss luxury goods group whose portfolio includes Chloé, Alfred Dunhill, Cartier and others.
As with any good partnership, Peter Millar's acquisition of G/FORE is beneficial for both brands. For G/FORE, it means more back-end infrastructure and more awareness in the golf, sportswear and luxury markets, and for Peter Millar, it means proving to trendy, younger golfers that it, too, can keep up.
"As a company, G/FORE is always changing," says Giannulli. "This is an important step in our evolution because Peter Millar has been supportive of our creativity and they're pushing us to go further. Even though they're so respected in the industry and buttoned-up, they still love it when we think outside the box and design all these crazy things."
Aesthetically, both Peter Millar and G/FORE will continue to design products that epitomize the brand. So for Peter Millar, that means high-quality, sophisticated apparel, and for G/FORE, that means out-there designs that shock and awe.
"I have zero interest in ever following anyone else," says Giannulli. "My No. 1 goal has always been about making great products that are disruptive, and that won't change at all."