PGA Tour
Peter Malnati's son interrupts his dad's interview in most adorable moment of the week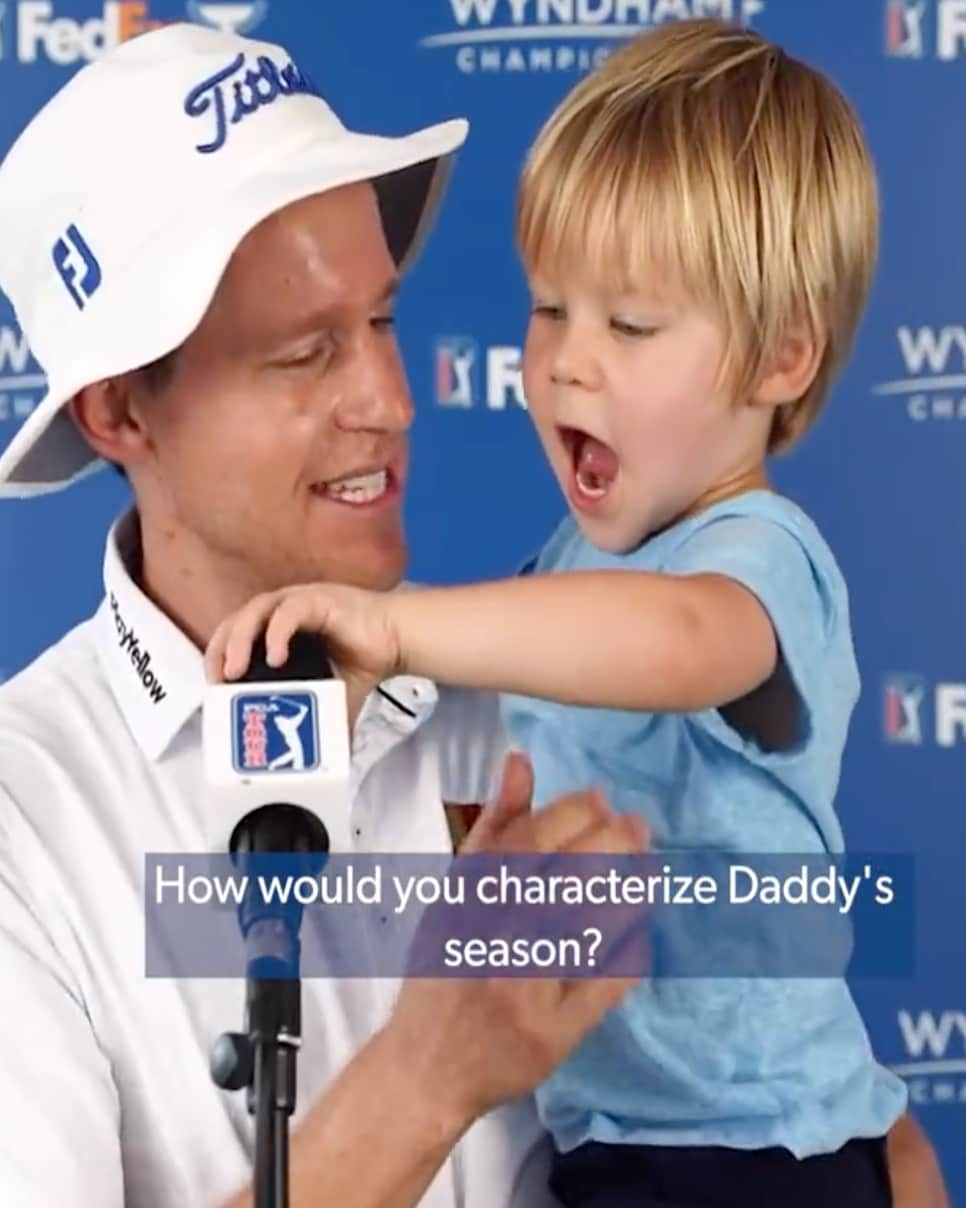 The typical Thursday post-round interview on the PGA Tour tends to be predictable and boring. You get cliches about hitting the ball and making some putts, plus looking forward to the next day.
Thanks to Peter Malnati's son, Hatcher, there was some life in the flash interview area on Thursday at the 2022 Wyndham Championship. Malnati carded an impressive 6-under 64 in the afternoon wave and brought Hatcher with him to the interview area.
Suffice it to say that Hatcher stole the show:
Incredible performance by Hatcher. We're used to seeing the cameras capture great moments with kids of PGA Tour pros, like Jason Day's son, Dash (who even ended up on the cover of Golf Digest). Dustin Johnson's and Bubba Watson's kids come to mind in recent times, too.