The Loop
Come for Peter Malnati's failed shot from the hazard. Stay for his awesome reaction to it
If Peter Malnati pulled off this shot from inside the water hazard -- feet submerged in water, khakis rolled up over his knees, white polo shirt about to get doused with mud -- on the 12th hole at Pumpkin Ridge G.C. during the first round Thursday of the WinCo Portland Open, the 28-year-old the Web.com Tour member would have gained a little bit of golf immortality. However, probably not as much as he is likely to get for having failed to pull the shot off -- and subsequently delivering this epic reaction to his misfortune.
No sooner do the words, "Are you kidding me? All that for THAT?" come out of Malnati's mouth after his third shot on the par 3 rolls back into the hazard, and you know this will go down as one of the quotes of the year in golf.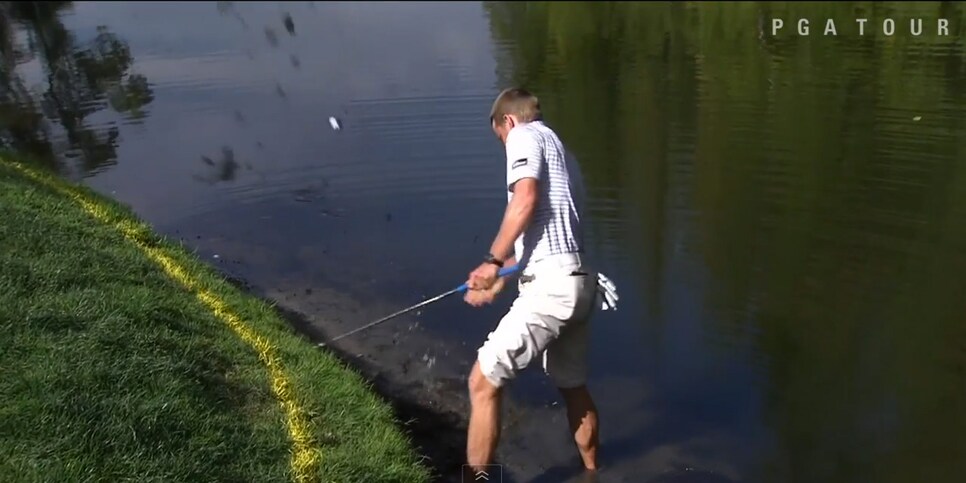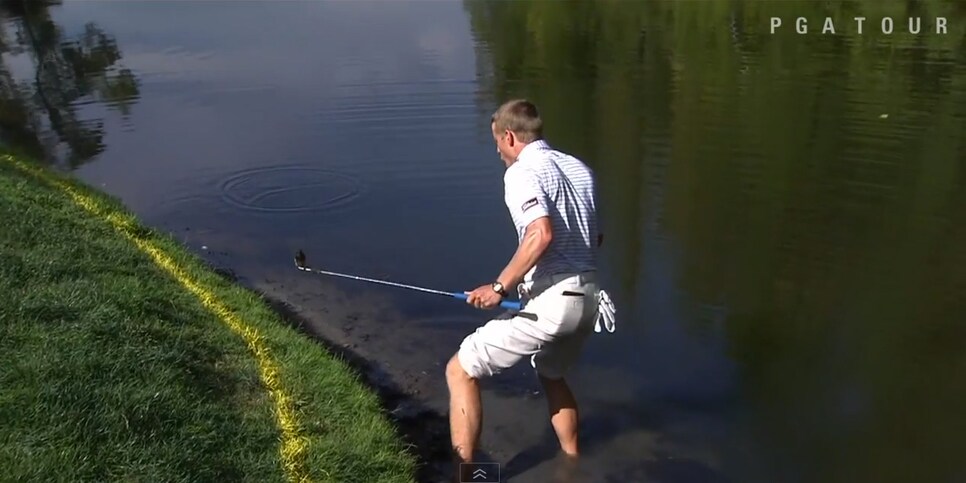 Malnati eventually made a quadruple-bogey 7 on the hole en route to an opening-round 75. If it's any consolation, he is fourth on the Web.com Tour money list as he plays in the tour's final regular season event of 2015, so he guaranteed a PGA Tour card for next season. In other words, the guy literally had nothing to lose in trying to go for broke on this shot.