News
Peter Malnati becomes first PGA Tour player to speak out on national anthem protests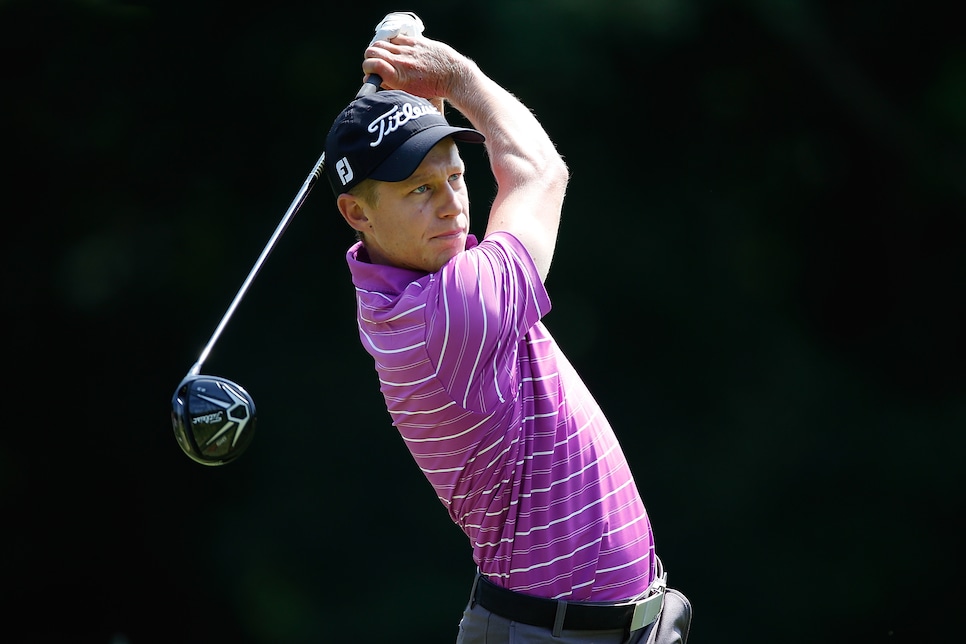 The national anthem protests, sparked by Colin Kaepernick's demonstration a year ago, have impelled countless responses from the sporting landscape. However, for the most part, the golf arena has been silent on the issue. But, following President Donald Trump's weekend comments on players taking a knee -- words that were construed as inflaming and schismatic by the NFLPA and countless NBA players, including LeBron James and Chris Paul -- Peter Malnati responded to the matter, becoming one of the first professional golfers to speak out on the debate.
"Though athletic rivalries divide us playfully, sport unite us," Malnati wrote on Twitter. "It has an amazing power to transcend differences that everyday life cannot."
Acknowledging Trump's words will lead to divisive responses, Malnati implored his followers to look within, asking themselves what the flag represents to them. The 30-year-old asserted, to those against players kneeling, to put their protests in a different context.
"Those who kneel during the national anthem aren't disrespecting the heroes who sacrificed to defend the United States," Malnati said. "Those who kneel are pointing out that as a nation, we are not doing a good job of upholding the values for which people sacrificed."
Malnati also took a pointed shot at the Trump White House. "The current administration in Washington has made it very clear they don't want the United States to be a nation that cares for those on the margins of society. Or a nation that celebrates freedom and equality."
Malnati, who's fully exempt on tour for next season, finished his note with a personal declaration.
"I stand for freedom. I stand for 'justice for all.' I stand for equality, for empathy, and for compassion.
"I kneel to hubris and greed. Therefore, I take a knee for the flag that represents this administration. Not because I don't love this country, but because I do."