News
Tour pro says 'angles aren't important' on the PGA Tour (for the most part)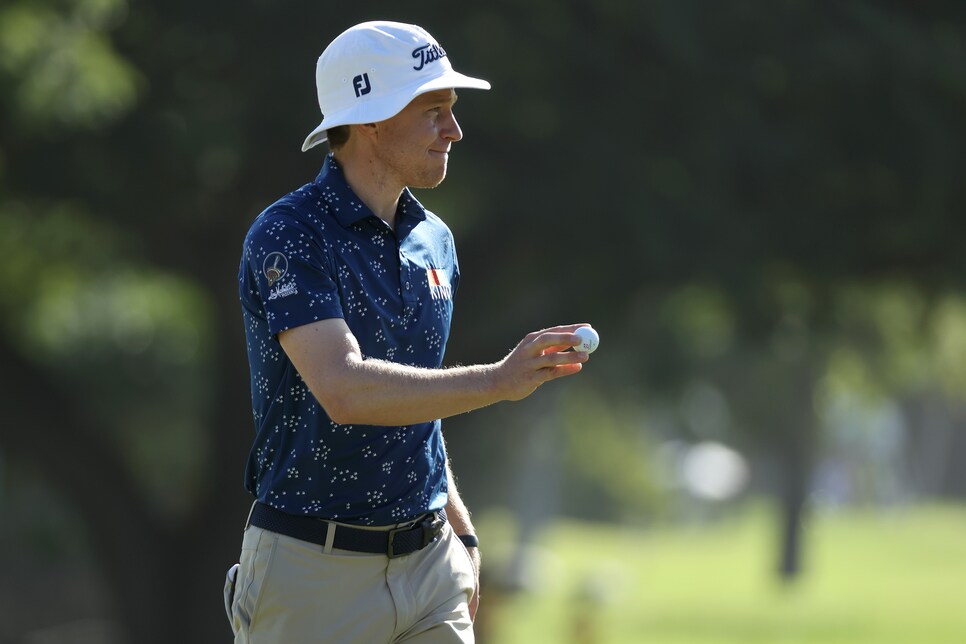 In terms of all-around likability, Peter Malnati ranks near the very top on the PGA Tour. However, he may have gained a few enemies in the golf architecture crowd with his post-round comments on Thursday at the Sony Open.
Following a first-round 62 at Waialae Country Club, which gave him a share of the Day 1 lead, Malnati was asked a similar question posed to Kevin Kisner by the Associated Press' Doug Ferguson earlier this week: Are there courses he cannot win at on the tour schedule? Malnati, whose lone tour victory came at the 2015 Sanderson Farms Championship, had a much different, but equally interesting, answer than Kisner's.
"There's not places I can't win," Malnati said. "There's probably conditions in which I can't win. But like golf courses, I've never been to Augusta. Augusta probably ain't going to suit me great, but I putt it really well and I hear you have to do that there."
Malnati, 33, was asked to expand on the conditions portion of his answer. Somewhat randomly, it turned into an attack on "angles," a term you'll often hear when reading about golf architecture.
"When it's super wet and we're doing everything through the air," Malnati said of the course conditions he doesn't thrive in. "One of my favorite things to criticize, a weird way to say something, I absolutely hate it when I'm watching golf on TV, which is rare, and I hear the commentators say, 'Oh, this course is all about angles.'
"Golf, on TV … that's rarely ever true. Have you ever watched golf on TV? Like, look at the way Jason Day hits it. Angles don't mean anything when you fly it to the hole. Like just fly it to the hole and land it next to the hole. Angles aren't important. So when people say, 'Oh, this golf course is all about angles,' that's not true. Like that doesn't matter.
"And so there's places that are the big, wide open course when they get really soft like it's going to be tough to hit three clubs longer into a green and compete. But when the ball is bouncing and going crazy places, like here, I hit several drives ShotLink will say they went 320 plus. Like when the ball is bouncing like that, I can play anywhere."
Malnati's first-round statistics in Hawaii would indicate he could win anywhere at the moment. He ranks first in the field in strokes-gained/around-the-green, second in SG/tee-to-green and sixth in putting. Those numbers will suit just about any course, though the firm and fast conditions at Waialae are obviously a positive factor for him this week.
The Indiana native's form has been good for quite some time now. Prior to the winter break, he'd finished second, fifth and 21st in three of five starts. He'll begin his second round of the Sony Open at 12 p.m. local time, 5 p.m. eastern on Friday.