The Loop
Peter Kostis healthy again, ready to return
Peter Kostis was taking Sandy, his wife of 27 years, in for a colonoscopy last April when she insisted her husband go through the procedure as well. At first he was reluctant. Now he is grateful.
"I just expected to go in and tell my wife, 'See, I told you so,' but when I got out that wasn't the case,'" Kostis said from his home in Paradise Valley, Ariz., last week. "Luckily for me she was right. A couple more months and I would have been in a lot worse shape. I had no symptoms, no family history. I was feeling fantastic."
This conversation took place the day after Kostis, 66, posted a tweet thanking his followers for their support and breaking the news, "Final scan today was cancer free, and I'm back on CBS at San Diego."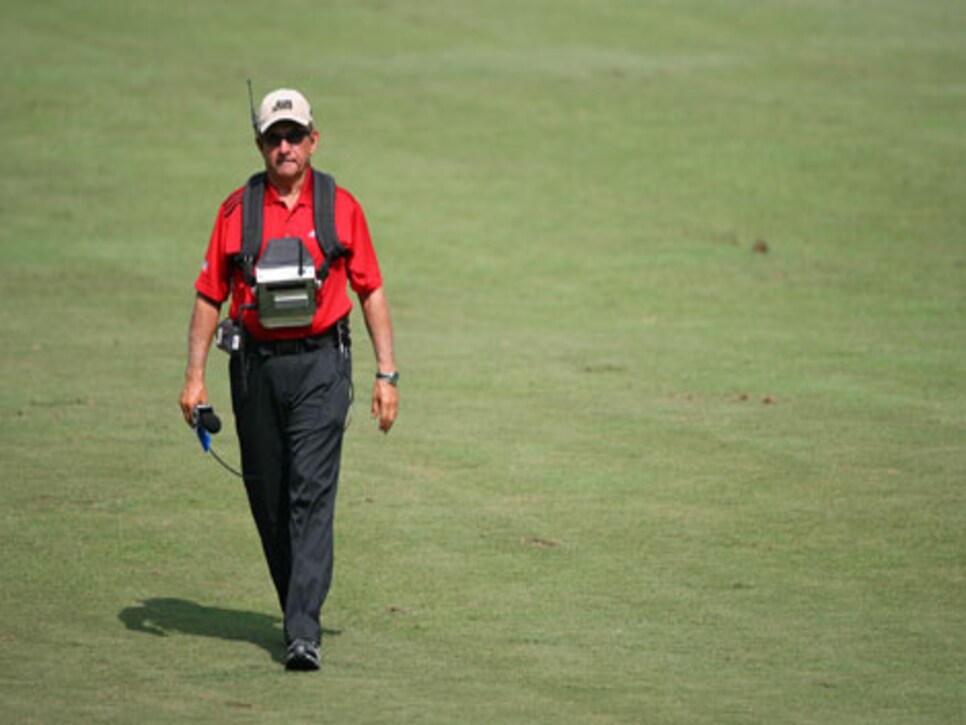 The Farmers Insurance Open in the San Diego suburb of La Jolla will be Kostis' first event working TV since the HP Byron Nelson Championship last May. He had surgery the following week to remove a foot and a half from his colon, and begin chemotherapy and radiation treatment.
Kostis wanted to return for the PGA Championship, but the cumulative nature of the treatments sapped his strength. During the tough times, he stayed in close contact with friends like Gary McCord, his colleague at CBS and cohort at Whisper Rock GC in Scottsdale.
"As a friend, you stay in touch constantly," McCord said. "That's the one thing I learned in the last six months. If you go dark, if you go silent, it's not cool. I was just asking him the stupid questions of what he was going through and just tried to live it with him and hang in there with him. He's a tough guy, but it was a beast to get through."
Kostis kept most of this to himself until witnessing John Kruk talk about his testicular cancer during a Baseball Tonight segment on ESPN. Besides the letters of support, Kruk talked about the people who heard about him, had a checkup and caught their cancer early. "That kind of struck me," Kostis said. "So I said, 'You know what? I've got a chance to turn something bad into something good.' That was the best part of the whole thing."
The worst parts were his final two chemo treatments. One of his inspirations was a quote from Scott Hamilton, the Olympic figure skater turned broadcaster. When Hamilton was going through his cancer, he said, "The only disability in life is a bad attitude." So Kostis lived by that, and returned to the lesson tee at Whisper Rock to stay busy.
That's where he was on Jan. 10. With Paul Casey out of town, playing the Volvo Golf Champions in South Africa, Kostis taught Doug LaBelle, who has limited PGA Tour status in 2014, and Web.com Tour player Roger Tambellini. His return to CBS, where he started in 1992, could begin in a tower, then later returning to the ground as a walking analyst.
"I missed the work, I missed being on the golf course and I missed all the people I worked with at CBS," he said. "It's going to be fun to get back out there. I'm getting stronger every day."