Private Doors, Pried Open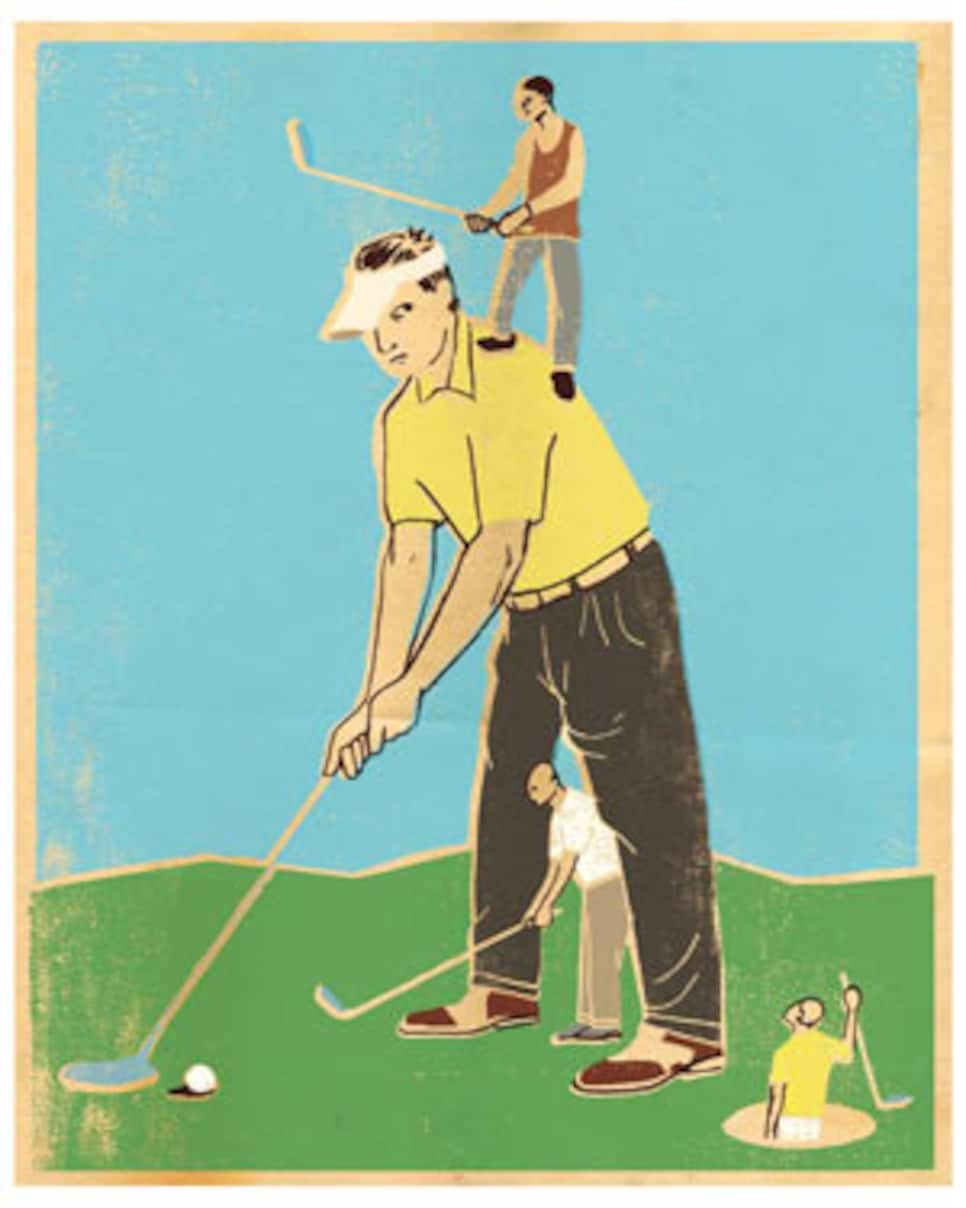 Ravisloe country Club, just south of Chicago, is a special place. Founded in 1901 and featuring several holes designed by Donald Ross, it was long a hub for the city's wealthy Jewish community, including members of the Florsheim, Spiegel and Adler families. But its storied history was no match for a super-competitive market and a troubled economy. Ravisloe's core equity membership slid from a high of 250 in the 1970s to about 110 by 2008. There just weren't enough members to pay the bills. When its board announced 2009 dues would have to nearly double, to about $20,000, there was a mass resignation. Nine of the club's 14 board members were among those who walked.
Today Ravisloe remains in business -- but no longer as a private club. It was bought by a local veterinarian, who operates it as a daily-fee course, charging $55 to $89 a round.
It's far from alone. More than 400 private clubs have opened their doors to public play in the past decade, according to the National Golf Foundation. Although course closings tend to generate more headlines, there have been 10 of these private-to-public conversions for every private course that's gone under, says NGF President Joe Beditz.
What's it like when the club you've loved and supported financially for decades goes through that kind of transformation? "It was pretty rough," says Bobby Joseph, whose family joined Ravisloe in 1958 and who served as president for 14 years. "I devoted my whole life to the place." Yet he and other former members knew they needed to be realistic. The club was "a ticking time bomb," says Frank Ungari, a member for 11 years. Watching it turn into a public course was a better option than watching it die, he says.
Many struggling clubs go semiprivate, allowing limited public play to help make ends meet. Superstition Mountain, a high-end Arizona community with two Jack Nicklaus courses, took that approach starting in 2010. One of its courses is open to the public each day, charging $90 to $190 a round in the peak winter months, and the other is for members only. "Thank God we've got the two courses," says general manager Gene Blum. "That has really helped us get through this." He's also supplementing revenue by hosting more outside events at the club, something it seldom did before.
After Superstition Mountain went into foreclosure in 2008, its membership bottomed out at about 290, a decline of 80 from its peak. Since then, by marketing to the daily-fee guests, Blum says he has brought in 45 new golf members and 10 social members. It helps that the initiation fee for a golf membership has dropped to $15,000, from $100,000 pre-foreclosure. (Golfers who paid that earlier, higher initiation were promised refunds when they resigned and sold their memberships. That deal expired when the club changed hands.)
Without surveying all the members, it's hard to know how they feel about being semiprivate. One gets the sense they're taking it in stride, though. "We're seeing a lot of new faces out here, but I don't notice any crowding or any effect on the conditioning," says Jim Anderson, who joined in 1998. New owner James Hladky, who bought the club in foreclosure, "understands that a happy membership helps him sell the club," Anderson adds. "He talks to us and listens to us, and he has kept up the infrastructure." Blum's goal: to add enough members that the club can go private again within four years.
Whatever happens there, expect the private-to-public trend to continue, says Tim Miles, whose Illinois-based GolfVisions manages Ravisloe and 13 other courses.The biggest reason: debt. Clubs have to stop assuming improvements to their course or clubhouse are their salvation, he contends. "That's one of the biggest myths out there: 'Let's expand our fitness area and our bar area and attract new members.' Membership sales are market-based, not improvement-based."
His goal is 25,000 rounds a year at Ravisloe, which he knows will be a challenge. "The market has changed," Miles says. "You're not creating new golfers anymore. You have to take market share from other courses." Indeed, one of Ravisloe's hurdles as a private club was competition from four other nearby clubs: Olympia Fields, Calumet, Flossmoor and Idlewild. Now that Ravisloe has become a daily-fee, says Miles, "we really don't want to see another one of these clubs go public."