News
Pepperdine junior wins college golf tournament by a ridiculous 16 shots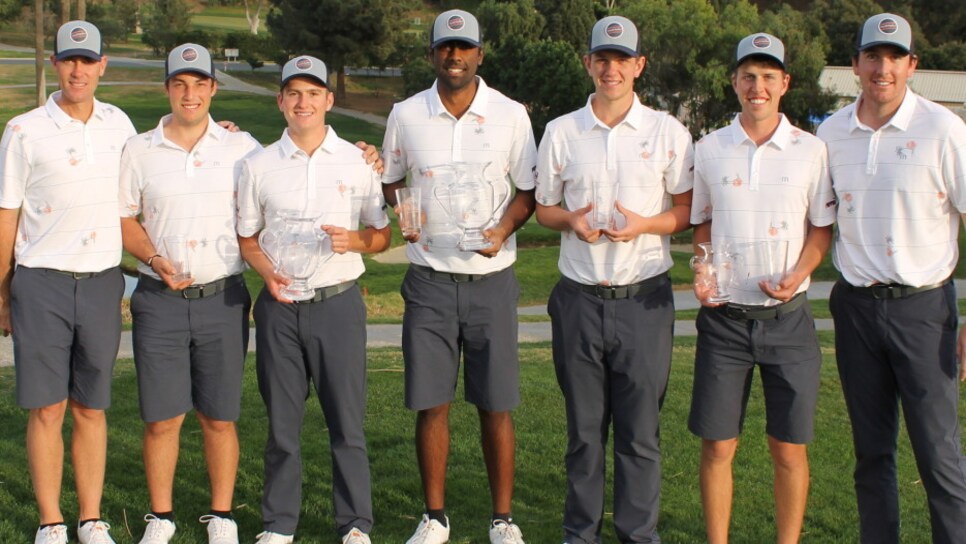 Golf fans might want to familiarize themselves with Pepperdine's Sahith Theegala. The junior made the cut and finished T-49 as an amateur at last year's Genesis Open, and on Tuesday, he won a college golf tournament by 16 shots. That's right, SIXTEEN shots.
Theegala ran away from the field at the Waves Challenge, carding an 11-under-par, 54-hole total for his second career collegiate victory. Not surprisingly, Pepperdine also won in blowout fashion, finishing a whopping 37 shots ahead of runner-up UC Santa Barbara.
There are a couple caveats, including the tournament's field not being particularly strong. According to Golfstat's current computer ranking, Pepperdine was easily the best team in the event at No. 49. and Cal State Fullerton (No. 81) and Boise State (No. 83) were the only other squads ranked inside the top 100. Also, as you can probably tell from the tournament's name, Pepperdine was the host.
Obviously, we're not quite putting Theegala's win up against Tiger Woods' 15-shot romp at the 2000 U.S. Open. Still, the guy won a college golf tournament by 16 shots!
What an impressive performance, especially considering Theegala distanced himself by that margin in just 54 holes (the usual length of a college golf tournament). It's the latest accomplishment for the All-American from Chino Hills, Calif., who was also named the West Coast Conference Player of the Year in 2017. And a signature win like this certainly won't hurt his chances of repeating that honor this season.