The Loop
People in Vermont really seem to like Tiger Woods
There aren't many surprises among the names of the most popular athletes in the United States.
In a list of most-googled athletes provided by BestTickets, LeBron James, Kobe Bryant and Floyd Mayweather show up first, second and third, respectively. Tiger Woods is the only golfer to be featured on the list, sitting T-4 alongside Derrick Rose, Peyton Manning, Anderson Silva and Serena Williams.
What is surprising, however, is how Woods ranks in the "most popular athletes by state" category. Again, he's one of only two athletes who doesn't play baseball or basketball to rank as the most popular in a state -- Floyd Mayweather is the other -- but what state did Tiger claim? Try the ski-loving, maple syrup-producing state of Vermont. No one is really sure why.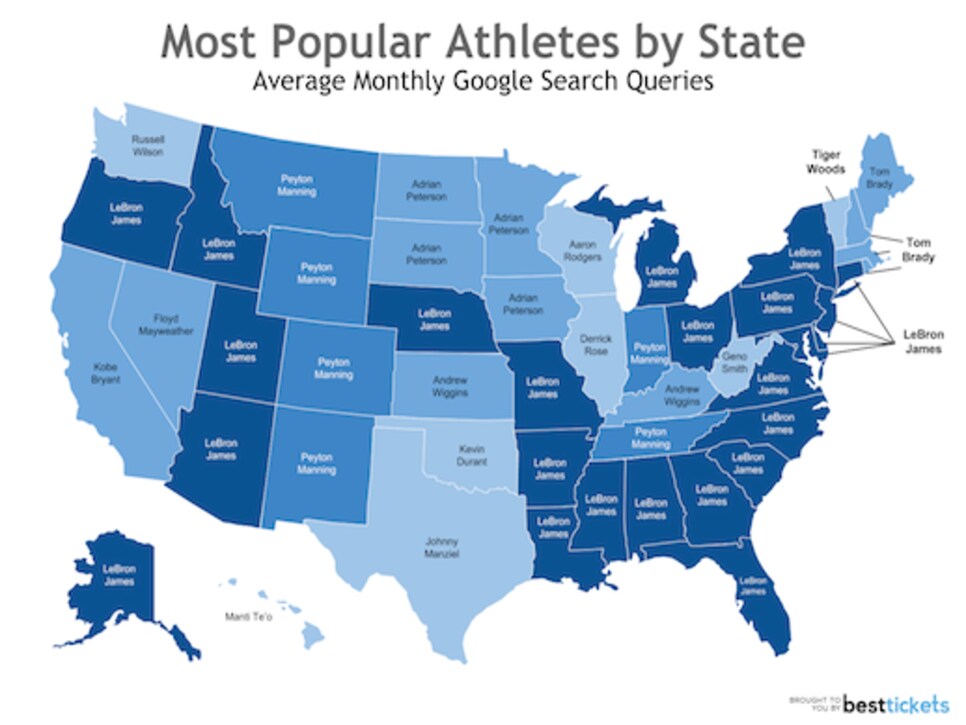 That said, take the data for what they are. In the spreadsheet supplied by Best Tickets, only one of the more than 1,300 athletes listed are golfers. The last-placed athlete featured -- Washington Capitals center Nicklas Backstrom -- gets just 10 global searches a month, according to the data. Could it really be that Backstrom gets more searches each month than Adam Scott, or Phil Mickelson, or Rory McIlroy? Or that Scott, Mickelson and McIlroy get less than 10 searches a month. Seems a little hard to believe.
Nevertheless, it does go a long way in showcasing Tiger's continuing popularity, especially in Vermont.