The Loop
People are stealing disc golf baskets in Wisconsin for some reason
For the second time in a little more than a year, a disc golf basket has been stolen from a Sheboygan, Wisc., park, the Sheboygan Press reported. This time, the basket was stolen from the sixth hole at Quarryview Park.
It's a real shame since anyone who has played disc golf at Quarryview Park knows the sixth hole is integral to the course architect's original vision. Sorry, couldn't resist. Anyway, in case you don't know what such an item looks like, here's a photo of one of the baskets being installed on the course in 2010: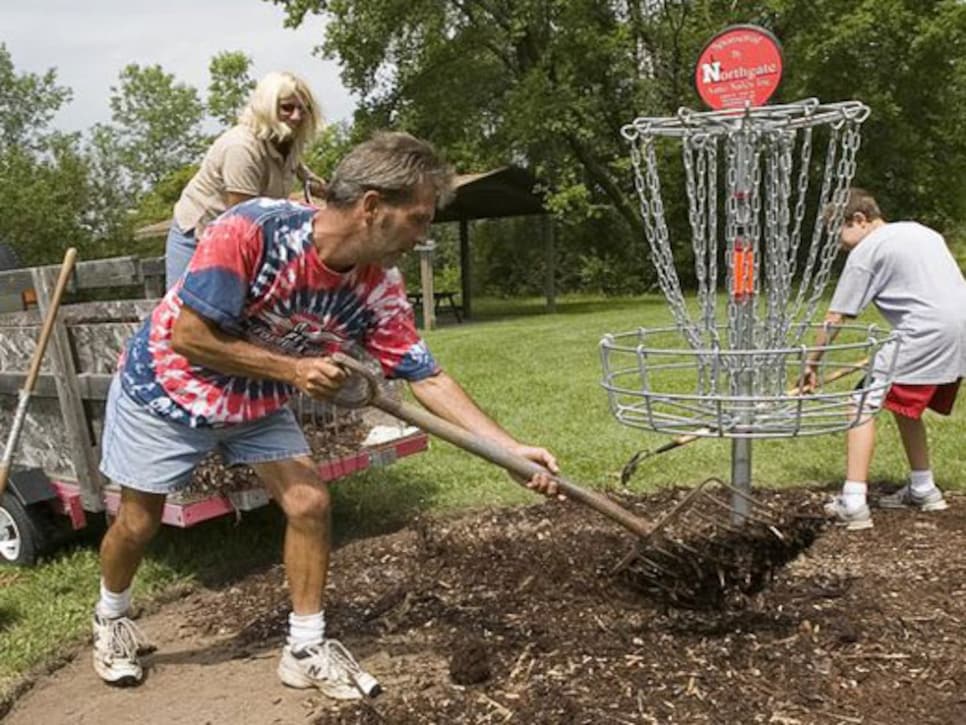 (Photo: Gary C. Klein/Sheboygan Press Media)
In August 2013, a basket was stolen from nearby Vollrath Park. There was a replacement basket on hand then, but that's not the case this time.
"A lot of people are kind of mad about it," said Patti Wield, who with her husband, Dennis, operates The Shack at Vollrath Park.
The basket, worth about $400, was believed to be pulled by the ground using a truck. Wield suspects the thieves might try to sell it online so she's helping to get the word out.
"We've reached over 4,000 people on Facebook about this," Wield said. "I don't know if that's going to go anywhere or help. We're just trying to get the word out, if anybody knows anything. Somebody knows something."
While authorities try to get to the bottom of this, let's all enjoy this classic "Seinfeld" clip in which George shows his interest for frisbee golf, aka "frolf":