News
Pension points, heart attacks and Jason Bohn's new lease on life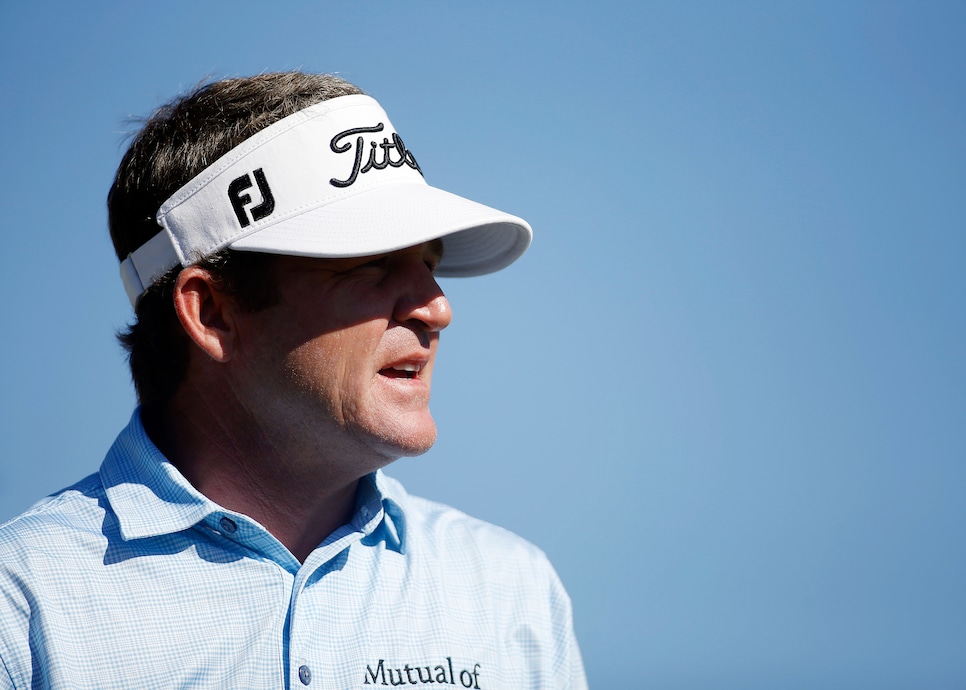 On the afternoon of Feb. 26, Jason Bohn had one thing on his mind as he walked to the 15th tee at PGA National in Palm Beach Gardens, Fla.: making the cut and playing the weekend at the Honda Classic.
"But I had no idea," Bohn said earlier this week, "that making the cut might save my life."
Bohn had just bogeyed the 14th hole that Friday and was three over par for the tournament. He was pretty certain he had to play the last four holes in no worse than even par, not an easy thing to do since that would mean negotiating PGA National's daunting "Bear Trap" without a hiccup.
Bohn made four pars and, feeling good about his chances, made the long walk from the 18th green to the scoring area inside the clubhouse. That was when he started to feel sick.
"I felt fine on the golf course," he said. "But when I got inside, it came on me very suddenly. I didn't know what was wrong but I knew something was wrong."
He was having a heart attack. Later, he would learn that he had a blockage in the left anterior descending artery—the one that's called the widow-maker.
Paramedics took him into the locker room, didn't like what they were seeing and sent him to the hospital in an ambulance. There, after some tests, doctors told Bohn he was having a heart attack and they needed to do an angioplasty in order to place a stent in the artery to open it up. They began prepping him for the surgery.
That's when it occurred to Bohn that he wasn't going to make his tee time on Saturday.
"I'd made the cut, but I couldn't play," he said, standing on the practice tee earlier this week at Harbour Town G.L., getting ready to make his return to the tour at the RBC Heritage. "I had really worked to make that cut. I earned it." He laughed. "I had an IV in me, but my phone was right there. So, I called Slugger."
Slugger White is a vice president of rules for the PGA Tour and was the tournament director that week. Knowing that Bohn had been taken from the golf course in an ambulance, White answered the phone right away.
"He says to me, 'I'm having a heart attack so I'm not going to be able to play tomorrow,' " White said. "He wanted to know what the procedure was in terms of when he should withdraw. I thought for a second he was joking."
"I wanted to make sure I got my pension point," Bohn said. "I was afraid if I was WD'd before the cut was officially made, I wouldn't get the point. Plus, if somehow the cut number was exactly 70, I didn't want to knock out a bunch of guys who could play Saturday."
White told him he had no idea what the procedure was because—fortunately—this had never come up in his 30-plus year as a rules official.
"I said, 'Jason, you just take care of yourself and let me figure it out,' " White said. "I told him I'd take care of it."
Bohn wasn't convinced. Still waiting to be rolled into surgery, he placed a call to Andy Pazder, the tour's executive vice president and chief of operations. Pazder wasn't on site and had no idea what was going on.
"I got a message from Jason," Pazder recalled for me this week. "It said, 'Hey Andy, I have a policy question, can you call me ASAP.' His voice was very monotone. I should have known from that something was wrong."
Bohn, who is 42, is one of the most upbeat people on tour. He almost always is in a good mood, always has a funny story to tell.
Pazder called Bohn back. "He said to me, 'Hey Andy, I'm in the hospital and I've had a heart attack …' " Pazder said. "I think I broke in and said 'WHAT?!' Then he asked me about the cut and the pension point. I think I told him the same thing Slugger did, 'Let us worry about it for you.' "
As it turned out, Bohn made the cut on the number. He was one of 78 players at three over par or better. He was officially withdrawn after the cut was made. It was the 200th cut he had made in his career and earned him his 227th pension point. According to Pazder the point was worth $4,500.16, and Bohn also received last-place money—a little more than $11,000—although the money doesn't count toward his career earnings which, going into Hilton Head stood at $15,734,925.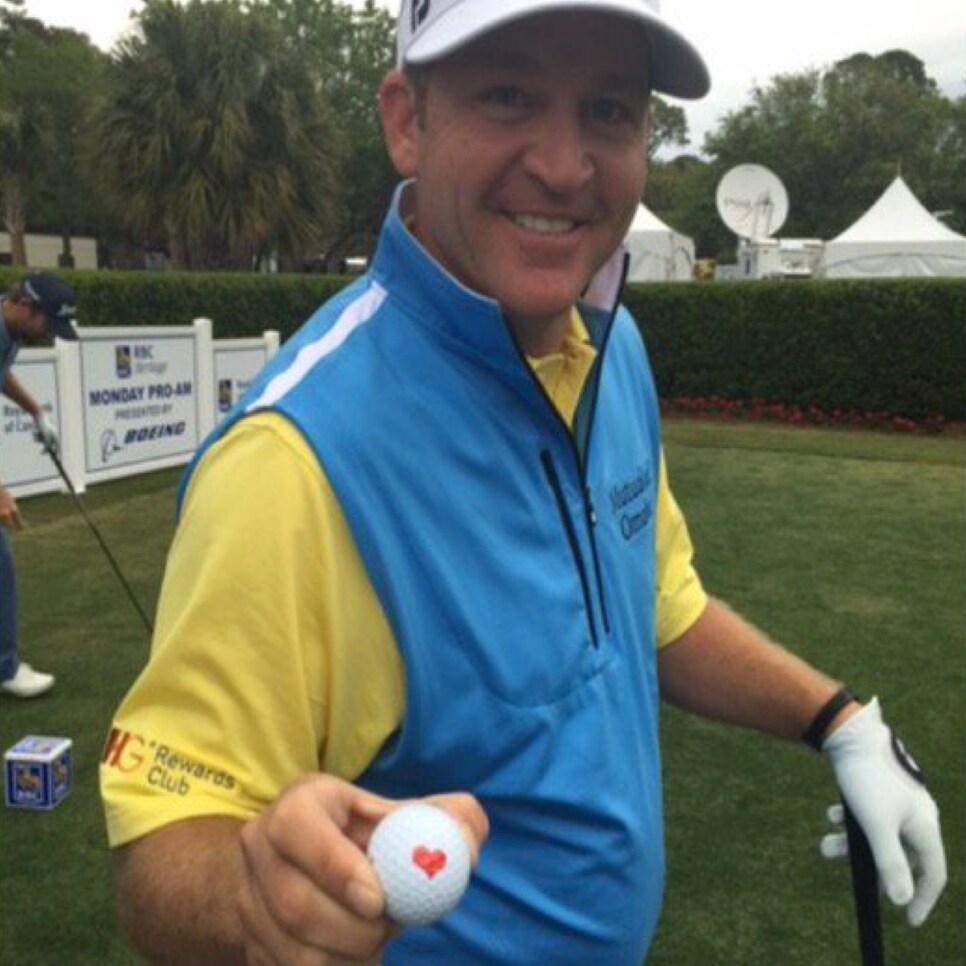 "Obviously it wasn't about the money," Bohn said, shaking his head. "Lying there, I just felt like I had earned it, so I wanted to be sure I got it. And, I didn't want to knock anyone out since I couldn't play."
Missions accomplished. Slightly more important, 48 days later, Bohn was on the first tee at Hilton Head.
"If I had missed the cut, there's a good chance I would have just gotten on a plane and flown home because I'd have been in a bad mood," Bohn said. "I'd have thought I'm angry, I feel lousy, I just want to get to my own bed." He paused. "If I'd done that, I'd have probably had the heart attack on the plane and there's a good chance I'd have died. Making the cut probably saved my life.
"Now, I feel good and I want to be back out here. I want my normal life back. This feels normal."
As someone who went through open-heart surgery seven years ago (no heart attack, but seven blockages) I understand how Bohn feels. One week after my surgery, I wrote a column for the Washington Post and did my usual Monday talkback with Golf Channel. I never enjoyed a workday more.
I'm sure Bohn felt exactly that way walking to the tee on Thursday. And, he had his pension point—the most important one of his life.