News
Peloton fanatics McIlroy, Thomas, Watson and Pressel to compete in first Pro-Athlete All-Star ride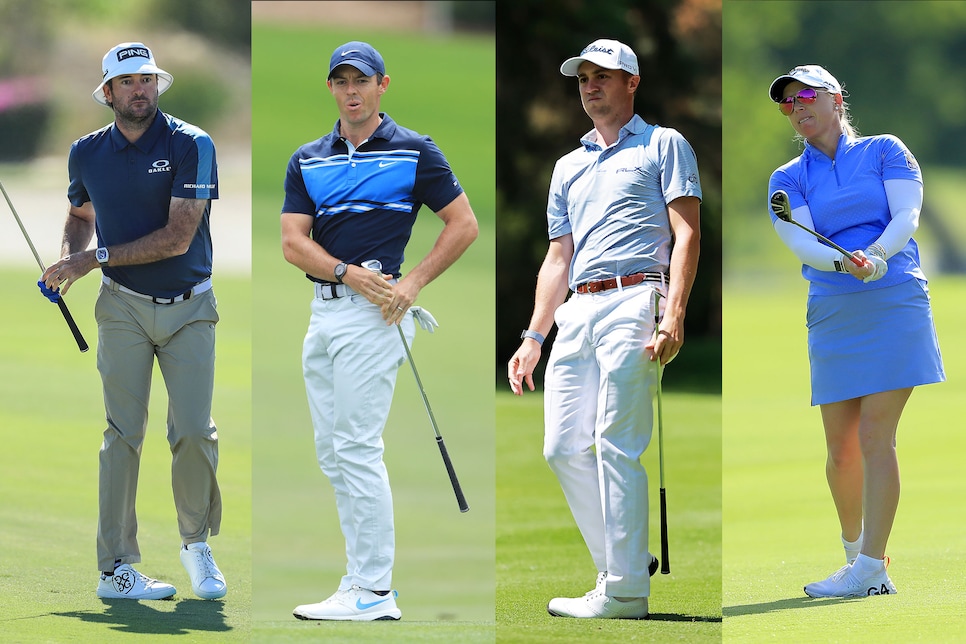 Each of the last two weeks, Rory McIlroy and Justin Thomas have been involved in notable golf exhibitions; first at Seminole, then at Medalist. The events fed our appetite for live sports and in the process helped raised millions for COVID-19 relief efforts.
Later this week, the competition will continue. Only it won't include the sport they're known for.
Instead, McIlroy and Thomas, along with Bubba Watson and Morgan Pressel, as well as a slew of other current and former professional athletes from other sports, will battle it out in another of their passions: Peloton.
McIlroy, Thomas, Watson and Pressel, will take part in Peloton's first All-Star ride, which will consist of two 20-minute classes, with noted Peloton instructor Alex Toussaint leading the men's division and Robin Arzon leading the women's division. Also scheduled to take part are Gordon Hayward, Kyle Rudolph, Booger McFarland, Matt Gravers, Mike Golic Jr., Allyson Felix, Colleen Quigley, Dawn Staley, Kyla Ross, Michele Smith, Monica Puig and Victoria Azarenka. The competition will be broadcast May 30 on ESPN at 12 noon EDT.
The rider with the highest output number—a combination of cadence and resistance—in each of the two competitions will be declared the winner of that division. Given McIlroy's excellence on the bike, which Golf Digest reported earlier this year, he'll be one of the favorites, if not the favorite.
Even better? If the participating pro athletes combine to reach an output of 3,000 kilojoules, Peloton will donate one million meals to the Food Bank for New York City. Given McIlroy's abilities, as well as presumably those of the rest of the group, that shouldn't be a problem.