The Loop
Pelley has his reasons for holding firm on Ryder Cup eligibility rules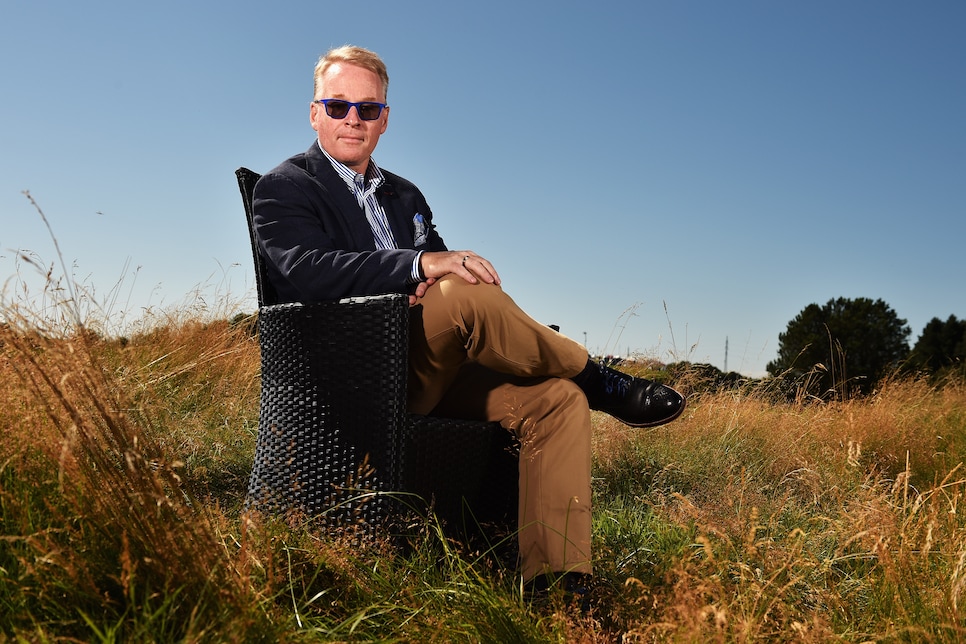 It's a long-standing rule, one that only a very few ever questioned during Europe's run of eight wins from ten matches before the United States reclaimed the trophy at Hazeltine earlier this year. In order to be eligible for the European Ryder Cup team, a player has to be a member of the European Tour. And to maintain that membership that player must compete in five events counting on the "Race to Dubai" (aka the money-list) outside of the World Golf Championships and the four majors.
Earlier this week, however, Rory McIlroy challenged the on-going validity of those regulations. And two days later, Lee Westwood - ten times a Ryder Cup participant, agreed with the world No. 2. While theirs is undoubtedly a minority view across the European Tour's overall membership, there is no doubt that the higher-profile European players - especially those resident in the US - would welcome the removal of an obligation that perhaps adds one more trans-Atlantic trip to their schedules over the course of a season.
Asked about the possibility of change, European Tour chief executive Keith Pelley was predictably non-committal about any alteration to a team-qualifying staple that produced such a long run of recent success. But, equally, the 52-year old Canadian did not dismiss the notion either.
"We are always talking to our top players," he said. "We are always listening to what they have to say. We are always adjusting and looking at our rules and regulations and evaluating whether we have the best formula to make up the Ryder Cup team.
"We also want to have the best possible team at the Ryder Cup. Which is why we are having discussions regarding the qualification system now. We will continue to have them. We will have them with our players. We will have them with our tournament committee and our board over the coming weeks and months. We will adjust the Ryder Cup qualification if we feel that we need to. Right now, we are coming off a Ryder Cup. We are in the midst of our Finals Series. Shortly after those we will have those discussions. If we feel that we need to make the changes we won't be afraid to make the changes."
Still, it would be a brave move for Pelley and the tour he leads to fiddle with a formula that is perhaps the key component in getting his star players to compete as much as possible at home. Eligibility for the Ryder Cup is one of the few "weapons' he has in the on-going - and generally losing - battle with the bigger purses on offer on the PGA Tour. Which is not to say he was slow to talk up what the European Tour does offer, other than lower prize money.
"Part of our job at the tour is to get players to come and play because it is just a terrific place to play," he continued. "We play at world-class resorts, like here in Turkey this week. We play on great golf courses in great cities. For any world-class player, the European Tour is a fantastic place to be. Our job as the gatekeepers of the tour is to provide bigger purses, greater experiences and greater courses so that the players want to play here and play here more than they need to just to stay a member and so be a Ryder Cup player. The Ryder Cup is a critical component of our tour and it is a sensational event. But it shouldn't be the only reason why someone wants to be on our tour."