The Loop
Peggy Kirk Bell, one of the game's most influential figures, dies at 95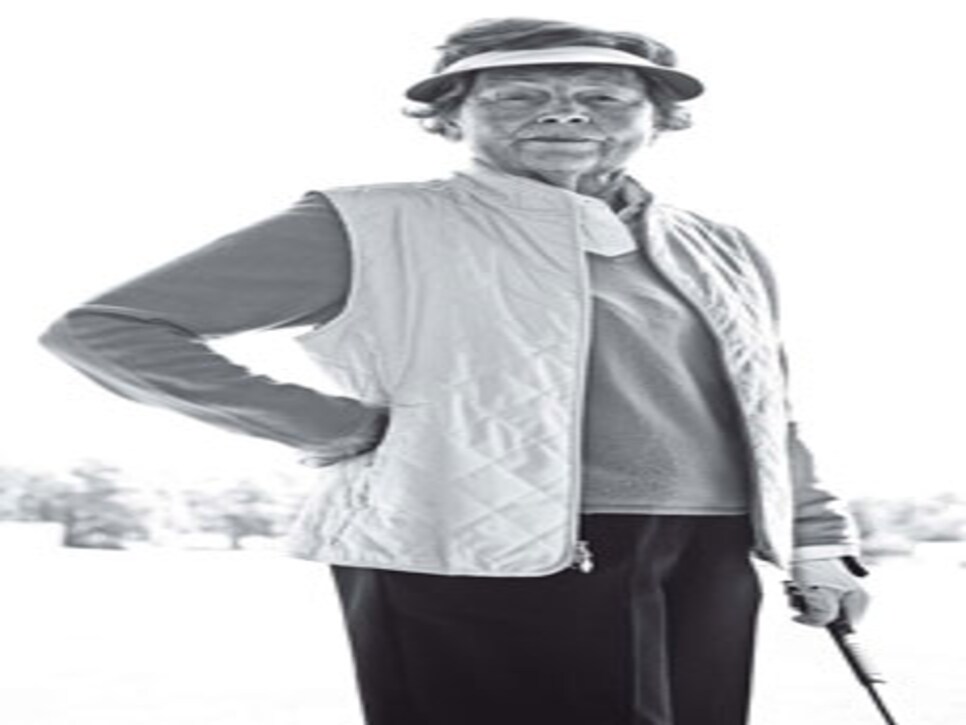 Peggy Kirk Bell, one of the most influential women in the history of the game as both a teacher and a player, died Wednesday night at age 95.
Born Margaret Anne Kirk in Findlay, Ohio, Bell was a top player before buying, alongside her husband Warren, Pine Needles Lodge & Golf Club in Pinehurst, N.C., in 1953. She won the 1949 North and South Women's Amateur and the 1949 Titleholders Championship, and was also a member of the victorious 1950 U.S. Curtis Cup team.
As a teacher, Bell was one of the first female teaching pros, and was the first woman inducted into World Golf Teachers Hall of Fame. In large part out of respect for Bell, who won the 1990 Bob Jones Award, the U.S. Women's Open has been held at Pine Needles three times.
"We've run Pine Needles for 55 years now," Bell told Golf Digest in 2007. "The resort has been very successful, and having the U.S. Women's Open here has helped. But the key to running a good resort is the same as for any other business: You've got to be there. You've got to come to work every day. Keep everything right in front of you. If you're running a company from another city or coming in to check up once every other week, your list of potential problems is a lot bigger."
Bell's passion for golf was evident even as she got older, and it explained her success as a player, teacher and businesswoman.
"I've always thought of the word 'caring' in other contexts and never thought of it as the greatest quality a person can have," she told Golf Digest. "But I've changed my mind. If you simply care, all kinds of good things run off from that."