The Loop
Pebble Beach's surprise ending, Paulina's spicy pic, JT's perfect performance, and a Bolivian golfing beauty
Welcome to another edition of The Grind, where we sympathize with Phil Mickelson making a misread on Valentine's Day. A couple hours after Mickelson's short miss on No. 18 kept him out of a playoff, my wife and I decided to watch "Philomena," assuming it was some sort of rom-com. Whoops. We – well, I since Michelle fell asleep halfway through – wound up watching the most unromantic movie on the most romantic day of the year. So shake it off, Phil. It could have been worse.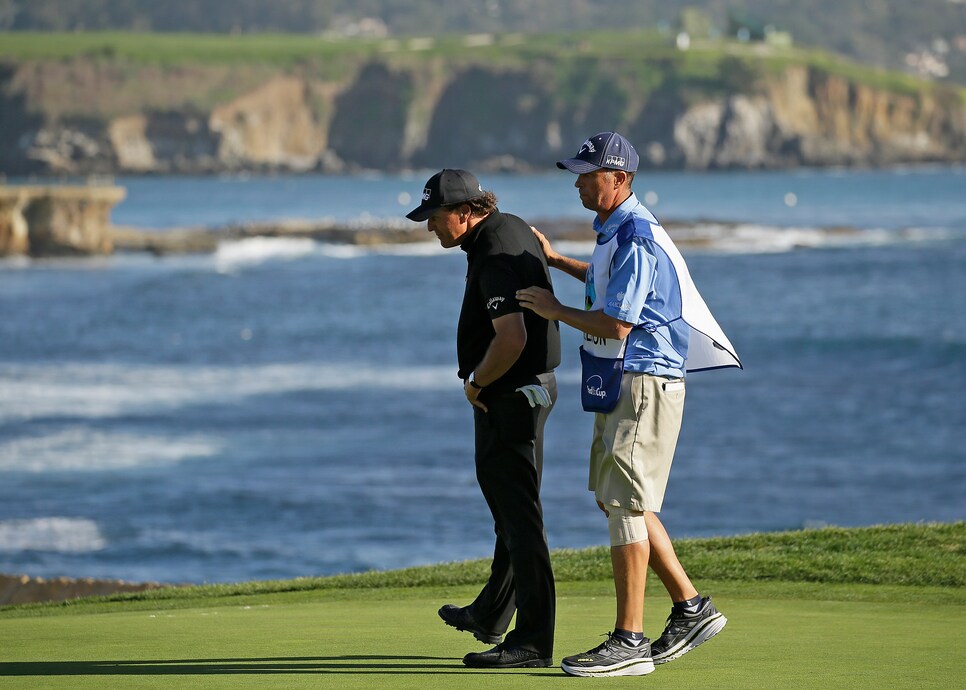 Here's what else has us thinking -- and re-thinking -- this week:
Vaughn Taylor: It's OK to admit you were upset Phil Mickelson missed, but if you didn't feel good seeing Taylor and his wife react to the unexpected victory, you're colder than this icy stare Clint Eastwood is giving for some reason: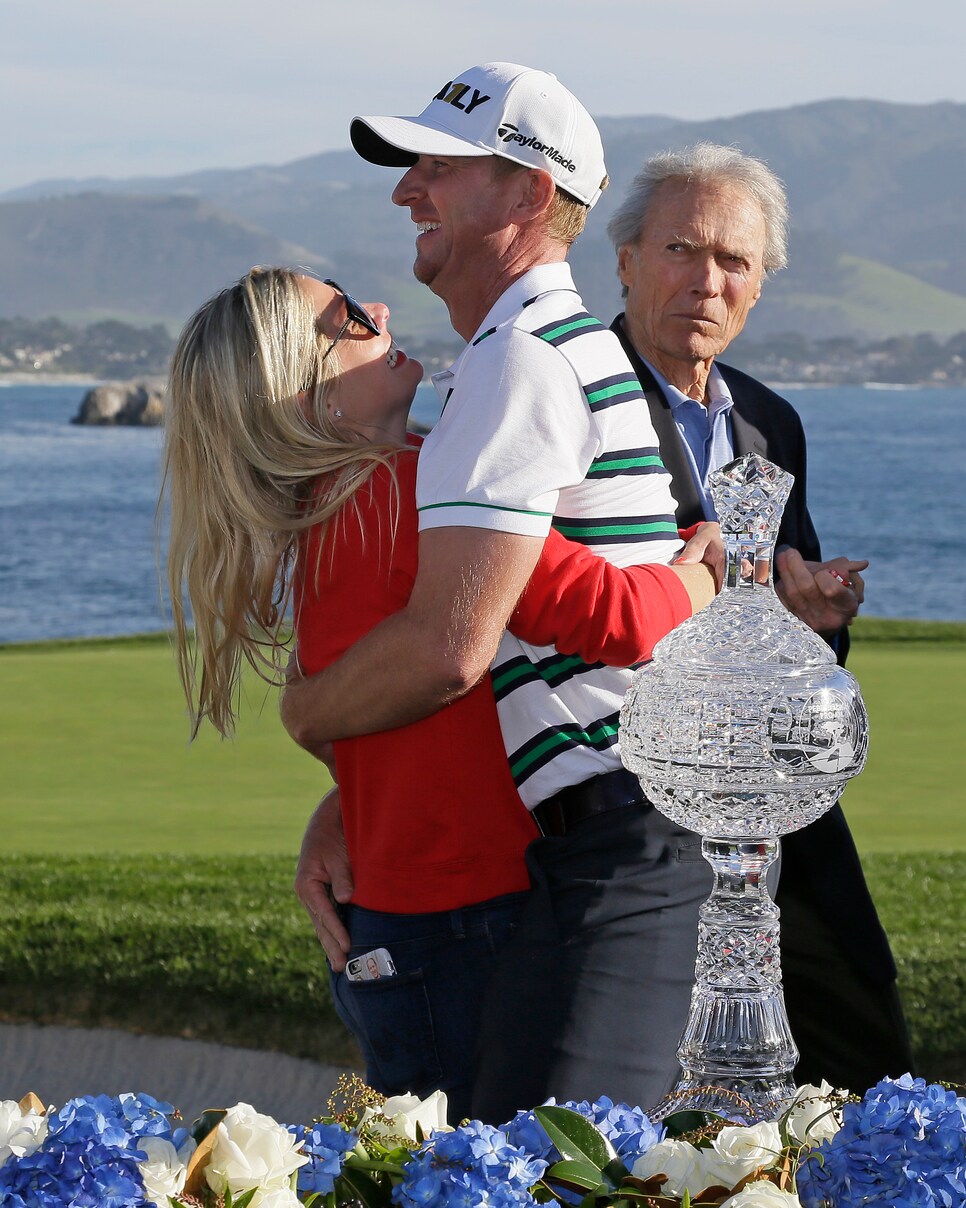 It's very possible Eastwood didn't have the foggiest idea who Taylor was. After all, he began the week as an alternate and didn't even have a staff bag with him because he wanted to avoid extra baggage fees. But with a final-round 65, the 447th player in the world won his first PGA Tour title in more than a decade. (Side note: Does Mrs. Taylor have a Jordan Spieth phone case?) (Side note, Part 2: I don't care how old Clint Eastwood is. You do NOT mess with Clint Eastwood.)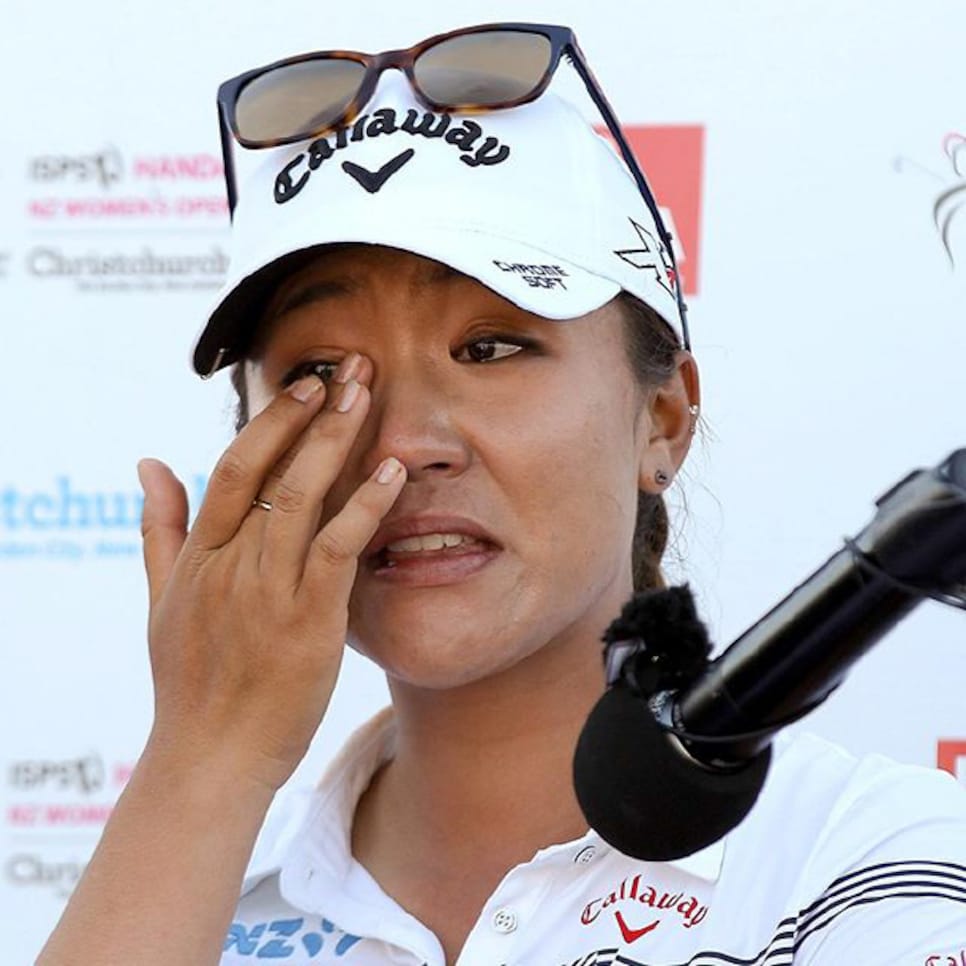 Either that or she also watched "Philomena" on Valentine's Day.
Justin Timberlake: (MAN CRUSH ALERT!) While waiting on the 16th tee at Spyglass Hill on Thursday, someone in the crowd handed him a guitar, and JT did what JT does:
What a voice. What a talent. What a cool dude. Sorry, what were we talking about? Oh, right, golf. . .
Speaking of JTs at Pebble Beach, a special shout-out to the boss, Golf Digest Editor-in-Chief Jerry Tarde, for being interviewed on Golf Channel during Friday's round:
The anchor ban: Adam Scott was supposed to get over the new rule because of his impeccable ball-striking. Guys like Keegan Bradley and Webb Simpson were supposed to be "young enough to figure it out." But Bernhard Langer? He was supposed to be finished. Wrong. Despite having 15 putters(!) on the practice green at the start of the week, Langer, 58, went wire to wire for his 26th Champions Tour title.
Michael Greller's golf game: Greller reminded everyone why he usually just carries the World No. 1's clubs with this hideous shank at one of the world's most beautiful golf holes -- and Jordan Spieth loved it:
At least, Greller kept his boss in good spirits.
The caddie lawsuit: Greller wasn't the only caddie to have a rough week. A California judge threw out the class-action lawsuit filed by 168 caddies against the PGA Tour that centers around not getting paid to wear sponsor's bibs at tournaments. We'll have to wait to see if they appeal.
The Ray Romano Effect: The comedian recently addressed a 2000 story by SI's Alan Shipnuck that essentially blamed his slow pace for making Tiger play poorly at that year's AT&T Pebble Beach Pro-Am. Well, Romano certainly didn't slow his pro-am partner, Sung Kang, down during a third-round 60 at Monterey Peninsula CC. I hadn't seen a Mike Strantz golf course torn apart like that since I made six birdies at Tobacco Road at the 2009 HGGA Championship (It was the practice round on my annual golf trip, of course). Anyway, Ray, you're welcome to play a round with me anytime – especially if you invite Justin Timberlake, too.
The PGA Tour heads to Riviera for the Northern Trust Open, aka that event that used to be sponsored by Nissan and will be sponsored by Hyundai beginning next year.
Random tournament fact: Ben Hogan, the man most associated with Riviera and this event, never drove a Nissan or a Hyundai. Actually, we're not sure about that. We are sure he won four times at Riviera, including the 1948 U.S. Open.
RANDOM PROP BETS OF THE WEEK
-- Jordan Spieth, Mr. AT&T, will ever say he's only at Pebble Beach for his sponsors: 1 MILLION-to-1 odds
-- Some player will give an impromptu performance on a tee box at Riviera: 1,000-to-1 odds
-- My wife will be picking next year's Valentine's Day movie: LOCK
How many Boston Red Sox does it take to properly operate a golf cart? Apparently, more than two.
This is Dustin Johnson's one-year-old son, Tatum, taking Jordan Spieth's putter on the practice green:
No offense to daddy DJ, but Tatum would be wise to take putting lessons from Uncle Jordan instead.
"Just absolutely amazing. Didn't know if it would ever happen again, to be honest. . . . I just kept working, grinding and kept at it. And I can't believe it actually happened today." – Vaughn Taylor. To be clear, he was talking about winning on the PGA Tour, and not finding the remote control under his couch.
THIS WEEK IN PAIGE SPIRANAC BEING PAIGE SPIRANAC
You mean no one bought Paige any chocolate for Valentine's Day?!
THIS WEEK IN OTHER GOLF BEAUTIES
Introducing Susana Benavides:
Considering she's the only Bolivian-born golfer to play in an LPGA event, it's no exaggeration to say she's the greatest Bolivian-born female golfer of all time. So she's not just a pretty face, OK?
And just in case you forgot where she's from:
THIS WEEK IN DUSTIN JOHNSON-PAULINA GRETZKY PUBLIC DISPLAYS OF AFFECTION
Paulina wished DJ (and everyone else with access to the Internet) a happy Valentine's Day. How, um, sweet. . .
THIS WEEK IN BUBBA WATSON-MARK WAHLBERG PUBLIC DISPLAYS OF AFFECTION
Matching outfits? How cute!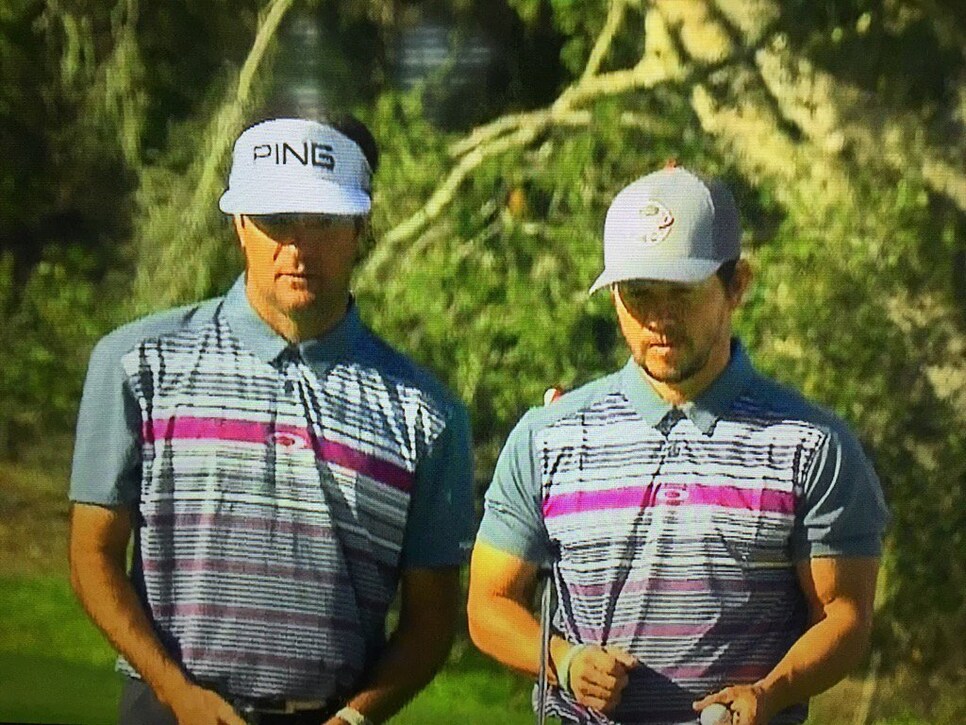 Full disclosure: I've done this. And I'm not proud I'll do it again.
Bill Murray threw three fans' cell phones off a restaurant rooftop because they annoyed him. The guy is the Steve Williams of comedians. . . . Speaking of Tiger Woods' caddies, Joe LaCava said he's turned down offers to work for other players and he's sticking by his guy. Could a Tiger comeback happen sooner than we think? . . . Jack Nicklaus' The Bear's Club is getting sued for filling in wetlands. Does the Department of Justice realize this man has won 18 majors?! Kidding. Sort of. . . . This past week marked the 20th anniversary of "Happy Gilmore." Man, I'm getting old. . . . And finally, I discovered Starburst makes jelly beans. And they're amazing!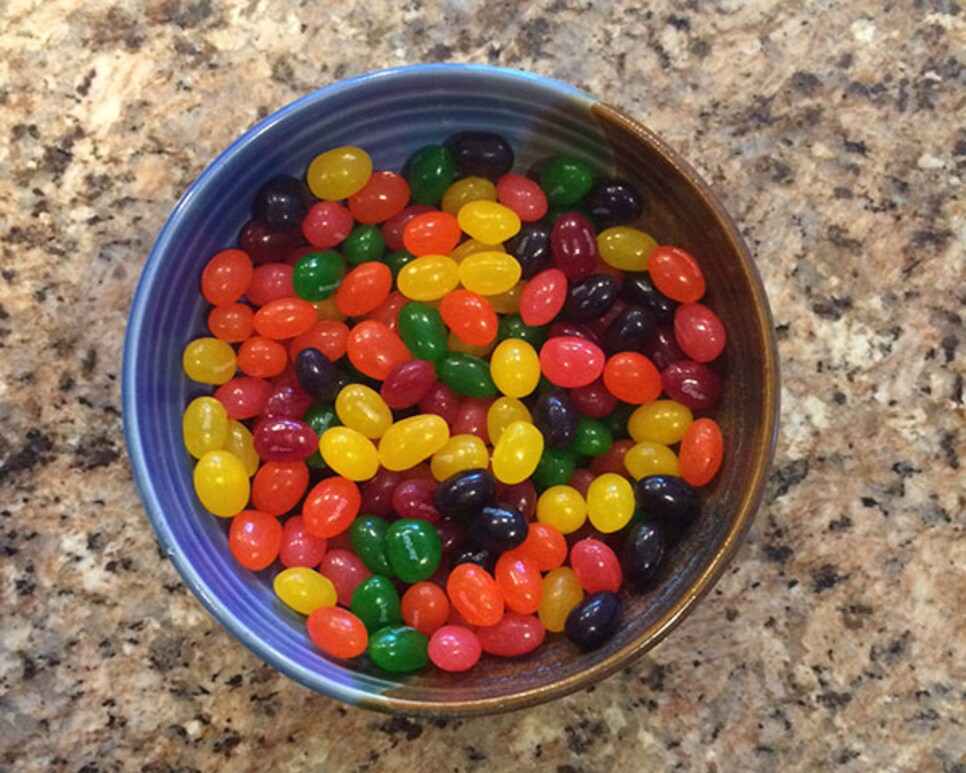 OK, maybe I'm not getting as old as I thought.
RANDOM QUESTIONS TO PONDER
Why isn't there a Ben Hogan bobblehead giveaway this week?
How many putters will Bernhard Langer bring to his next event?
Why wasn't there a Happy Gilmore sequel?