Pebble Beach has seen better days for playing golf there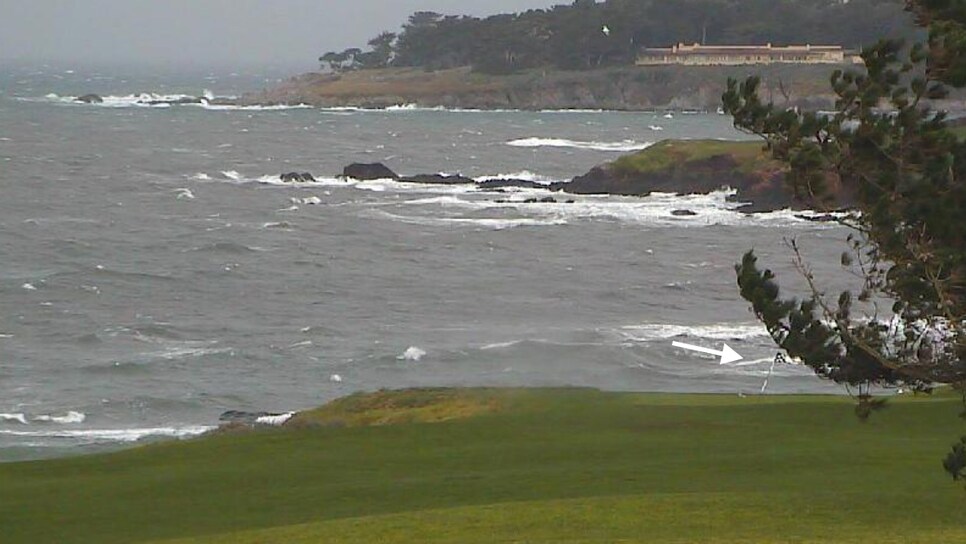 Any day is a good day to play golf at Pebble Beach. Well, maybe not any day. Maybe not Sunday.
Yet there are golfers braving the elements today, what commmonly is known as Crosby weather, for the kind of inclement weather in which the old Bing Crosby National Pro-Am (now known as the AT&T Pebble Beach National Pro-Am) was often played.
Wonder what the de facto par on the ninth hole was on Sunday morning? Note above the bend in the pin on the green (from a screenshot taken from the live webcam there)