Pebble Beach
Longtime Pebble Beach CEO announces retirement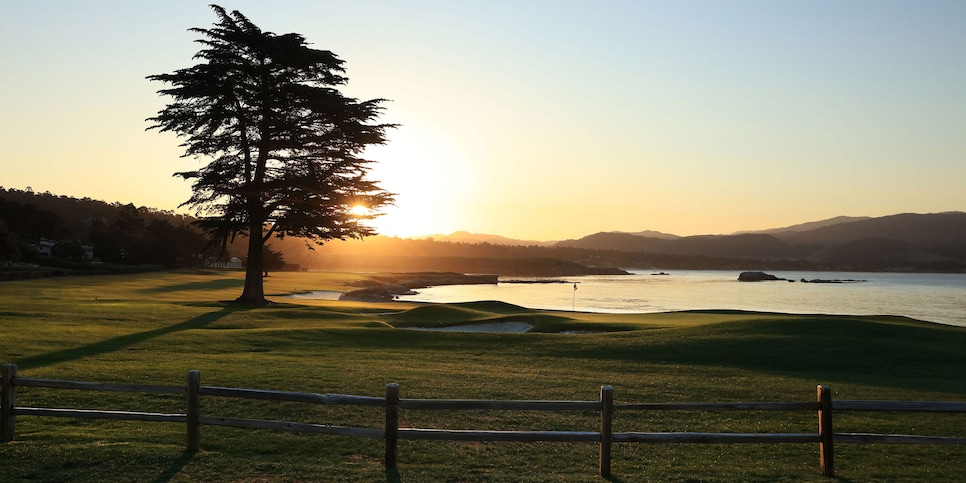 Pebble Beach Company announced Monday that CEO Bill Perocchi will retire effective July 1.
In the position since 1999, Perocchi guided Pebble Beach through three U.S. Opens and two U.S. Amateurs. He was charged with ushering much-needed modern enhancements—such as a state-of-the-art practice facility, a visitors center and extensive upgrades at the Lodge and nearby Spanish Bay—while keeping the soul of one of America's golf shrines intact. Perocchi was especially involved with the AT&T Pebble Beach Pro-Am, according to Steve John, CEO of the Monterey Peninsula Foundation.
"He's involved in every element," John told Golf Digest in 2019. "He wants to know the toast served to the guests at Stillwater Cove was perfect. That's not a fault, it just shows what Bill's about. Nothing is going to get past him."
Perocchi has also been praised for navigating the company through a number of economic difficulties brought on by the Great Recession and the ongoing pandemic. He will remain as a co-chairman of Pebble Beach Company's board of directors.
"Bill was instrumental in helping us purchase Pebble Beach 22 years ago, and has had tremendous success as CEO since then," said Pebble Beach Company founding partners Richard Ferris and Peter Ueberroth in a statement. "He is widely respected by our ownership group, community and employees. We are grateful for Bill's leadership, determination, and vision during his tenure."
David Stivers will succeed Perocchi as president and CEO of Pebble Beach Company. A former football and baseball player at the University of California at Berkeley, Stivers has been a part of the company since 1999 and served as the chairman of the 2019 U.S. Open.
"David has played an important role in many areas of our business over the past 21 years," Perocchi said. "He has been my partner throughout this journey, and I know the Company will be in very good hands under his leadership." Added co-chairman Brian Ferris and Heidi Ueberroth: "As our next CEO, David brings a deep understanding of Pebble Beach's business and a keen mind and passion to lead the effort to capitalize on the future opportunities available to our world class resort."