The Loop
Payne takes Woods to task in remarks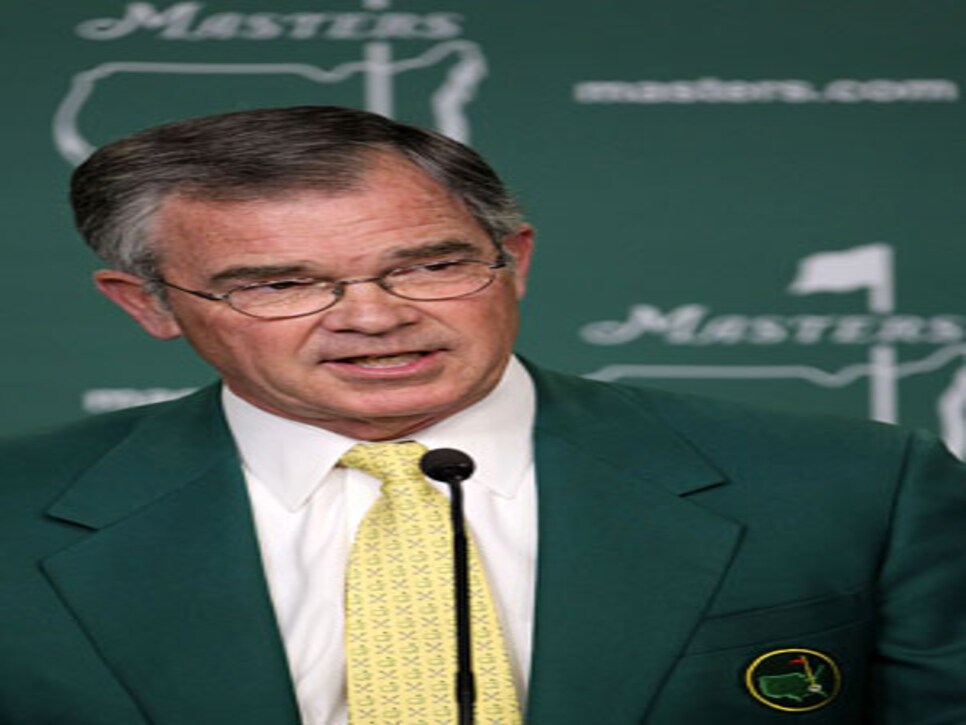 AUGUSTA, Ga. -- To the list of fans, media, fellow players, sponsors and family members that Tiger Woods needs to win back after the events of the past few months, be sure to add the chairman of Augusta National Golf Club, who had harsh words for the world No. 1 on the eve of his first competitive round in 2010.
Payne did not answer questions about Woods, opting instead to limit his remarks on the matter to a prepared statement.
"We hope and pray that he will begin his new life tomorrow in a positive and constructive manner," Payne said. "This year is not just for Tiger but for all of us who believe in second chances. Certainly in the future, he will be judged not only by his performance against par, but the sincerity of his efforts to change."
A worthwhile question given the tone of Payne's remarks is whether it will have any trickle-down effect on coverage of the tournament. If beforehand there was concern from both CBS and ESPN that the club would not approve of addressing the Woods scandal, the indirect message sent to both may be that it's now fair game.
(Photo by Jamie Squire/Getty Images)