The Loop
Payne Stewart documentary and the eerie missing footage from his Pinehurst triumph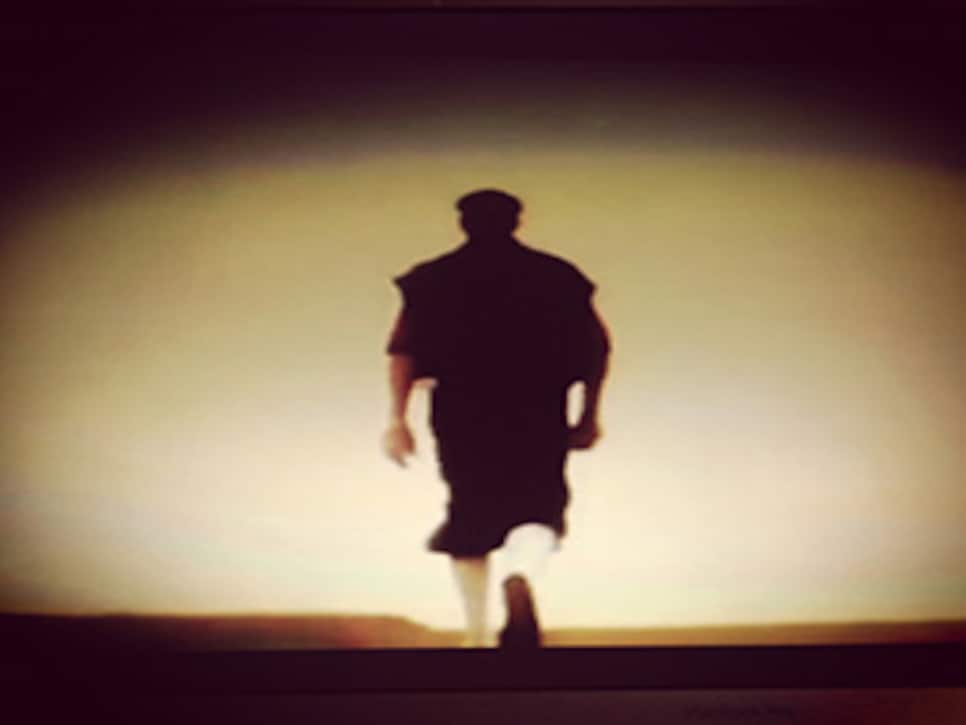 Amid the bustle of a dramatic Sunday afternoon when the lingering mist made it seem more like Scotland than North Carolina, as the large gallery and media horde inside the ropes moved on, it seemed to Franchella as if it was just the two of them.
The golfer walked. The cameraman filmed.
"I shot Payne as he walked up the hill into the distance, up and over the hill. He vanished in the brightening sky," Franchella says.
Franchella was a decade into the business. He had seen countless subjects come and go in his viewfinder. But as Stewart made the 15-second climb and then was gone from view, something felt different.
"I can't tell you how many shots have been through my lens over the years," Franchella says, "but for some reason, when I shot that it was foreboding. There was something weird about it. In the moment, I truly felt something as I recorded that shot. It was more than the normal, 'That was a good shot.' A feeling came over me. It was powerful, but it also didn't feel right."
Stewart won the Open, his second, by being as clutch as clutch can be over the last three holes. Four months later, he was dead at age 42, one of the victims in a chartered jet that that lost cabin pressure and flew off course for hundreds of miles before it ran out of fuel and crashed in an empty field in South Dakota.
As the golf world mourned, the footage rolled. Stewart punching the damp air on No. 2's 18th green after an all-world, Open-clinching par. Stewart celebrating at the Ryder Cup only a few weeks before he died. Stewart kissing his little girl while winning at Bay Hill in 1987. Stewart making that eerily lonesome walk up a hill and disappearing.
"It attaches me to Payne in a weird way," says Franchella, 48, producer and director of "Payne," a one-hour Golf Channel Films documentary about Stewart that premieres at 5 p.m. EDT Sunday on NBC and airs at 10 p.m. EDT Monday on Golf Channel. "It represented, in a way, everything that was about to come."
The 1999 U.S. Open is a pivotal part of "Payne," which commemorates the life of a golfer who struggled to learn how to win on the course and a man who evolved off it. "He was a complicated person, and to have an opportunity to tell his story is incredible," says Franchella, a 15-time Emmy Award winner. "It's a rich story, and there are lots of layers and emotions to it."
There are a couple of moments in "Payne" when some of those emotions are overplayed, particularly when the camera lingers too long on Stewart's clearly anguished widow, Tracey. In its entirety, though, the film does an excellent job capturing Stewart's personality and what influenced it, including Payne's salesman-father, Bill, from whom the son got his love of golf and flair for colorful clothes.
Rather than include dozens of sources, as Golf Channel Films did in "Arnie," its first production, there are only a handful in this show: Tracey, children Chelsea and Aaron, Payne's two sisters and a few close friends. That he was taken suddenly and unexpectedly -- the fragility of life -- is emphasized in a riveting sequence in which Tracey Stewart displays some of her husband's personal effects found in the plane wreckage, including a damaged harmonica.
The arc of Stewart's maturation is clearly traced, from the fellow inappropriately joking around as Mike Reid struggled on the last few holes of the 1989 PGA Championship (won by Payne) to the contented family man of faith hugging his wife after winning in Pinehurst.
"Sometimes for someone if they're lucky at a certain time life is perfect, and that hug between Payne and Tracey represents the perfect moment when everything came together," Franchella says. "He had his problems, but he had overcome them."
What a viewer won't see in "Payne" is Franchella's poignant recording of Stewart cresting that hill on the 10th hole. A snippet was used as a promo for the film, but the original tape was lost in the NBC archives. "There are," Franchella says, "only pieces of it left."