The Loop
Pavin denies saying he'd take Woods as wildcard
It turns out that Pavin is now denying he ever said anything about picking Woods to Golf Channel's Jim Gray. Try to stay with us here. In a column on GolfChannel.com, John Hawkins quotes Jim Gray quoting Pavin saying a Woods selection is a no-brainer. The exact words:
"'Of course I'm going to [pick him]. He's the best player in the world,' Pavin told Gray Tuesday in the Whistling Straits clubhouse."
But then came this tweet from Pavin this a.m.: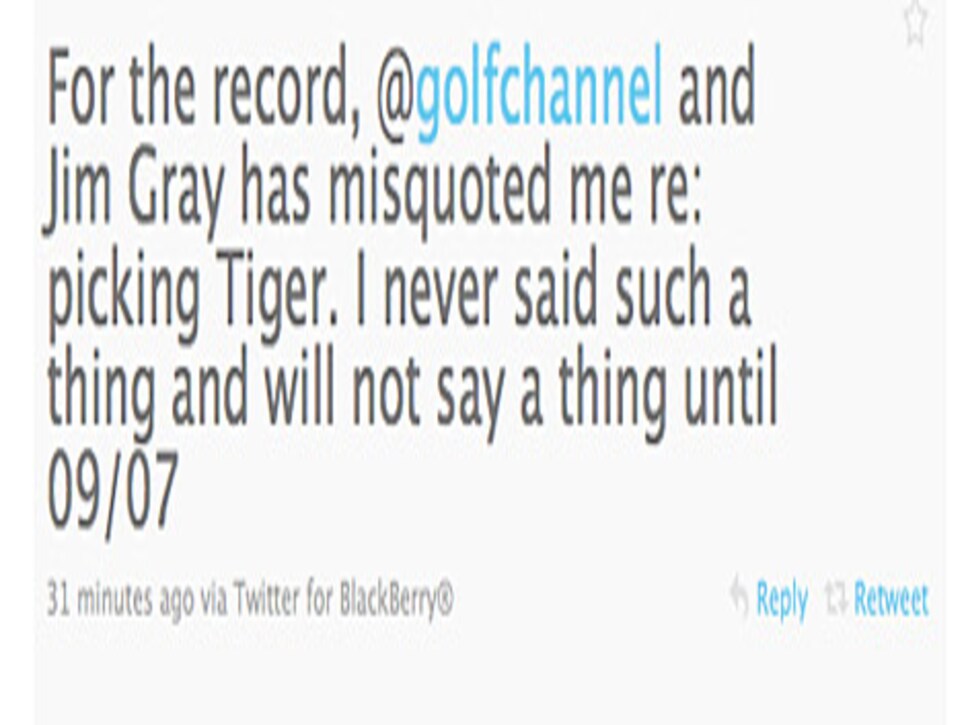 At face value, one would surmise Pavin was misquoted and that he really hasn't made up his mind.
Or, the cynic might argue, he has made up his mind, told Gray as much, then realized (or was made to realize) that revealing as much now renders any sort of captain's selection announcement on Sept. 7 decidedly less interesting.
Perhaps we'll know more later. Pavin is set to address the media at noon.
__Update, 2:30 p.m.:Well, the only thing we know for sure is that Jim Gray isn't going to be one of Pavin's captain's picks. At the conclusion of Pavin's press conference, in which he again denied his quote to Gray, the reporter confronted the Ryder Cup captain, even wagging his finger in his face. A heated exchange ensued. More later...