The Loop
Paulina Gretzky roasts "trolls" knocking Dustin Johnson for not being at the Olympics with NSFW rant
Like many big-name golfers, Dustin Johnson decided against playing in the Olympics this year over Zika virus concerns. Johnson said he and fiancee Paulina Gretzky plan on having more kids, and "I know the risk is very low, but if something were to happen, I'd never forgive myself for that."
Makes sense to us, but it's a choice that came under criticism again by some over the weekend when Johnson posted a photo of the couple having some fun in the sun.
Of course, most of the comments were along the lines of "You da man, DJ!" But there were also some haters -- and Paulina wasn't having any of it. Check out her (NSFW) rant: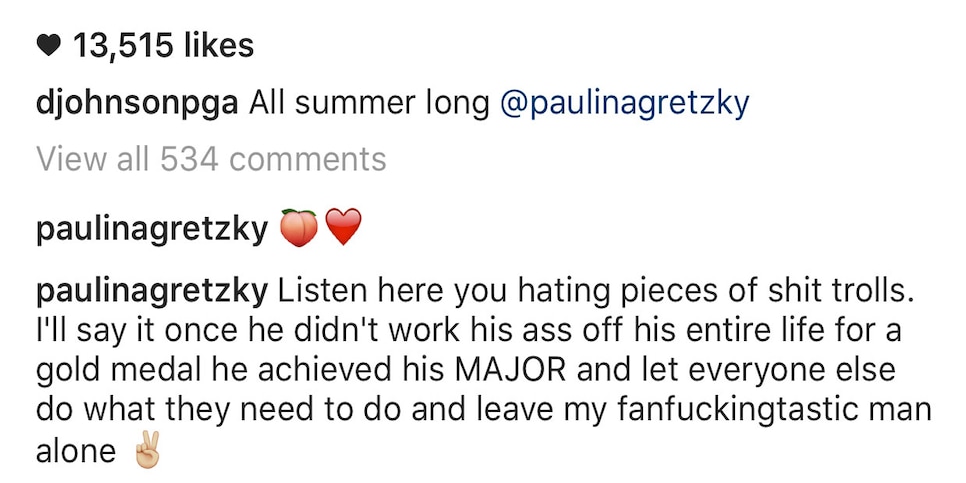 Boom. Roasted. You da woman, Paulina.