The Loop
Paulina Gretzky lands on the cover of Maxim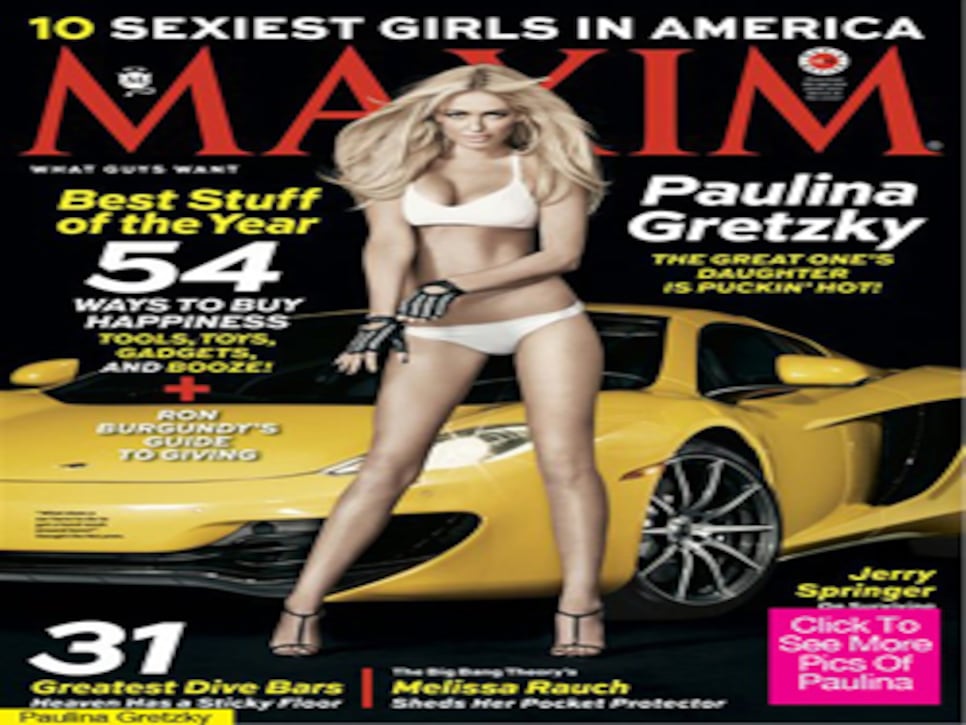 The daughter of hockey great Wayne Gretzky, Paulina made a name for herself as a celebrity on Twitter and Instagram posting photos of herself, which soon garnered a large following. She defended her social media strategy in the Maxim interview.
"Some people gave me such a hard time posting all these swimsuit pics on Twitter," Paulina told the magazine. "I'm sorry; I'm not posting pictures when I'm reading a book. I feel like social media is supposed to be for fun, to share what you're doing when you're enjoying life."
Enjoying life seems to be par for the course in DJ and Paulina's world.