The Loop
It's a boy! Paulina Gretzky and Dustin Johnson announce the birth of their first child
As President Barack Obama started to give his sixth State of the Union address, a different type of message started to spread across the country over the Internet. Paulina Gretzky had given birth to a baby boy -- something that politicians from both sides of the aisle can applaud.
Dustin Johnson made the announcement Tuesday night in a statement through his management company.
"Paulina and I are happy to announce the arrival of our baby boy, who was born in Los Angeles on Monday morning," Johnson wrote in the statement. "Both Paulina and the baby are healthy, resting comfortably and in great spirits!
"We sincerely appreciate the outpouring of love and support we have received and plan to release further details in the coming days!"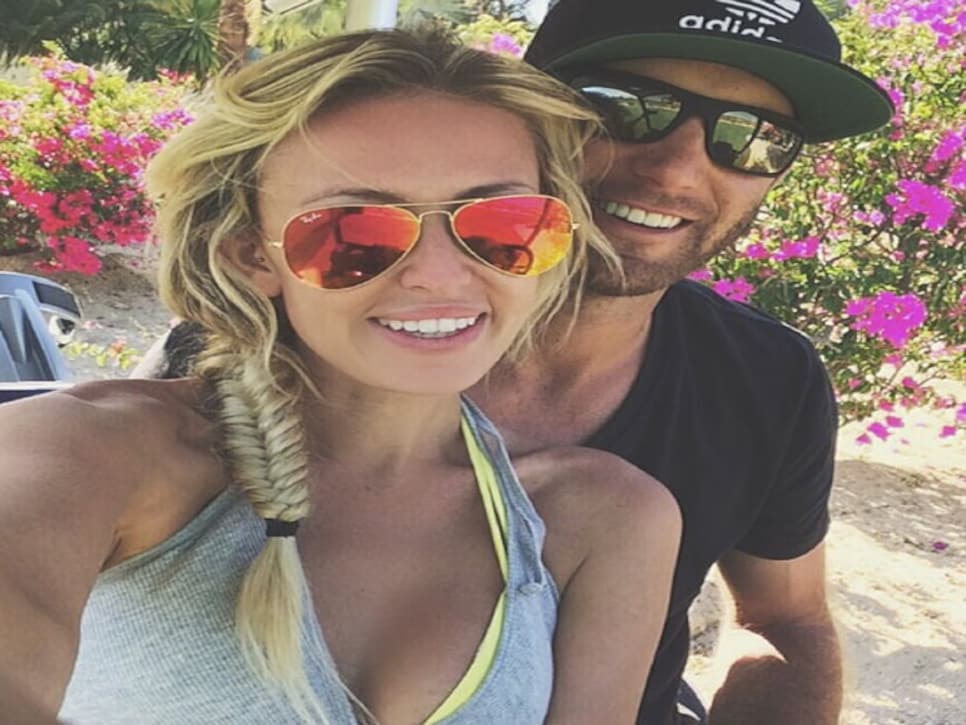 On Tuesday, Sports Illustrated ran a story that featured the first interview with Johnson since he took a leave of absence from the PGA Tour in August. In it, the eight-time tour winner shared his new outlook on life.
"Over these past four or five months I've really grown up," Johnson said, "and I am starting to become the person I want my kids to look up to."
Congrats to DJ and Paulina on the birth of their first child. Now, the golf world waits on the next proclamation: what his name is.