LPGA Tour
After 157 starts, Paula Reto finally collects her first LPGA victory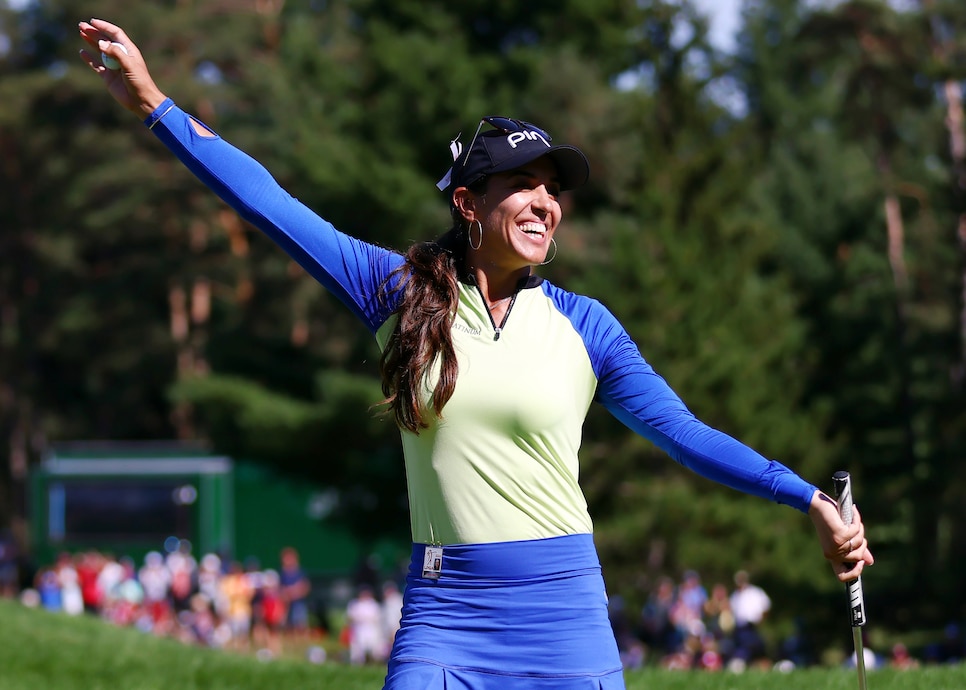 Paula Reto had nothing to lose in Canada as she started the final round of the CP Women's Open one shot behind the leaders. The 32-year-old from South Africa liked that she didn't have the lead; it let her put her foot on the gas from the start. She stormed out with a five-under front nine. Though her back nine was birdie-free, it was just enough to earn her first LPGA Tour win by shooting 67.
It didn't come a moment too soon. This was Reto's 157th LPGA start. Her final tally of 19 under was one shot better than Hye-Jin Choi and Nelly Korda.
As Reto cooled on the back nine, playing it in one over, Korda heated up. After turning at even, the former World No. 1 went par-birdie-eagle on the next three holes. She bounced back from a bogey on 14 with back-to-back birdies. Standing on the 18th tee, she was one shot back with the opportunity to reach the par 5 in two at Ottawa Hunt and Golf Club. But her approach landed in a greenside bunker, leaving her with a long bunker shot that came up far too short to be a reasonable birdie chance. She gave it a good run but finished with par.
Korda was projected to regain her World No. 1 ranking with a win, which would have been her first on the LPGA Tour in 2022. But after a season where she was out for the spring with a blood clot in her arm, she maintained a level head.
"I think I had a decent shot at it," Korda said. "I played good golf, and honestly, I'm just grateful that I am playing golf and I'm out here, and I'm enjoying every second of it."
Korda's speaking from the experience of winning seven times. As for Reto, it was her first.
Reto grew up in South Africa and her family moved to Florida when she was a teenager. She was an athlete, but it took her a while to find golf. After a bad field hockey injury, Reto's father encouraged her to try golf when she was 15. Her dad brought her to a tournament to show her what golf was like.
"My dad just took me to watch and I was like, 'That's what I want to be,'" Reto said.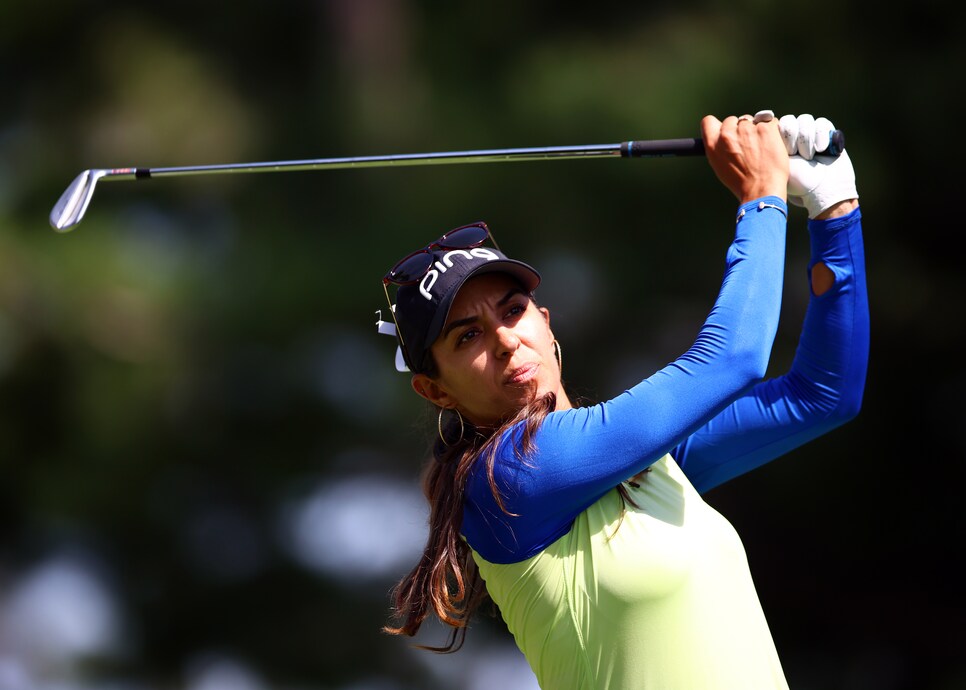 Reto went on to play college golf at Purdue and was on the team that won the 2010 NCAA Championship. In 2013, she went to LPGA Q school and got her card on her first attempt. Nine years later, she's a winner on the tour.
In part, she has a lost bag to thank for her Canadian breakthrough.
The stories of lost golf clubs this season are many, Reto is just one of so many players to have gotten to their destinations without their clubs. She lost hers in Ireland and it took a full week to get them back.
"I was home and I was trying to practice, so I actually brought out an older putter that I had," Reto said. "This putter is a little bit more upright so my eyes are a bit more over the ball, and I did a couple changes where my eyes are a bit more over the ball. I think that just makes a difference. I was able to see my lines a bit better because my eyesight was a bit off. Yeah, that forced me to use that putter, which I'm really happy I did. Maybe there is a reason for the lost bags."
All smiles after her win, Reto joins Sally Little (15 wins), Ashleigh Buhai (one) and Lee-Anne Pace (one) as women from South Africa to win on the LPGA.
"I'm really so excited," Reto said. "I know I'm going to celebrate and everything will kick in, but I'm really happy and it's been such a long time. I was like, I hope one day I'll win. But it came true."